Design is such a fun medium to express and create. Ideas take center stage in the form of spaces, facades, furniture and products. Functionality and aesthetic go hand in hand when it comes to usable art – statement pieces which trigger conversations. Art comes alive in the form of these exceptional chair designs from furniture designers. Let's take a look at Furniture fashion from the most exceptional collections around the World.
1. INFLUENTIAL FURNITURE
The Globe Garden Chair by Peter Opsvik was designed to encourage active seating in public spaces and offices. This 1.7 m tall chair defies the usual anthropometric standards so as to influence seating norms, define posture and lend a sculptural quality to outdoor spaces. The design is unique and interesting, two things which every designer must aim for.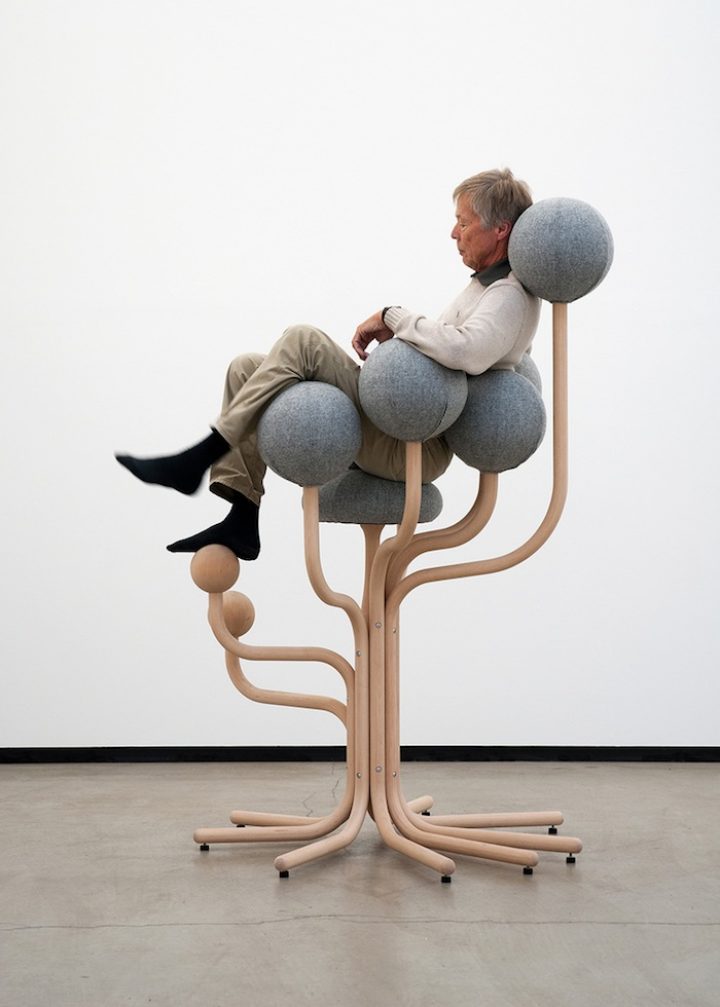 2. FUN FURNITURE
Balloons were coated with epoxy resin to achieve these Blowing stools by Seung Jin Yang. An amusing design concept which gathers eyeballs while also respecting the practicality of furniture. Simple, inexpensive and distinctive ideas converted well into pragmatic design.
3. STATEMENT FURNITURE
The Lawless Chair by Evan Fay conveys style and pragmatism. The furniture is more a center piece, combining soft and hard elements like cushions and pipes, beautifully. Perfect for modern and eclectic settings, this chair was designed to stand out as a dominant ingredient in interior design.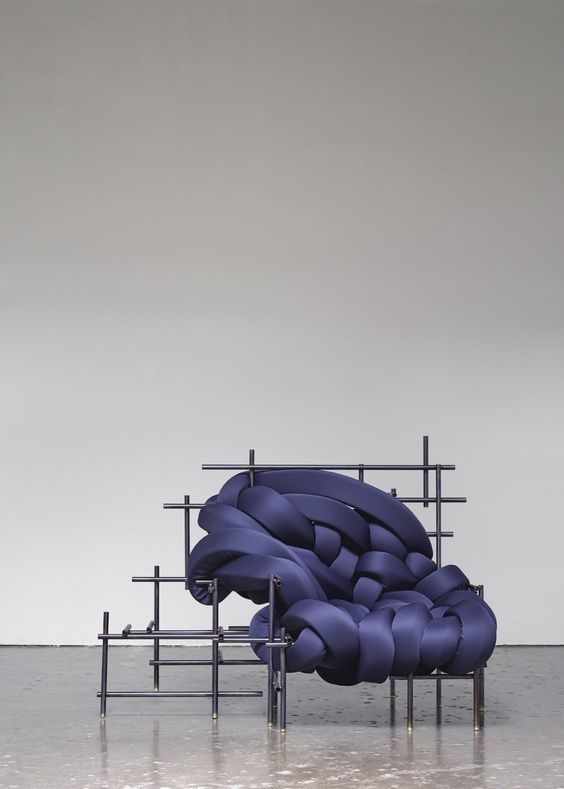 4. THEMATIC FURNITURE
This is the special quality of design – ideas, characters and drawings coincide with real needs to achieve fantastic pieces. A very good example is the Monstera Deliciosa by Porky Hefer which allows the user to sit and relax in the mouth of a monster. Elements like these bring character to a space, elevating the design with a prowess of a story or anecdote. This overpowering chair demands attention by anyone in the room while also being one of the coolest spaces to loosen up.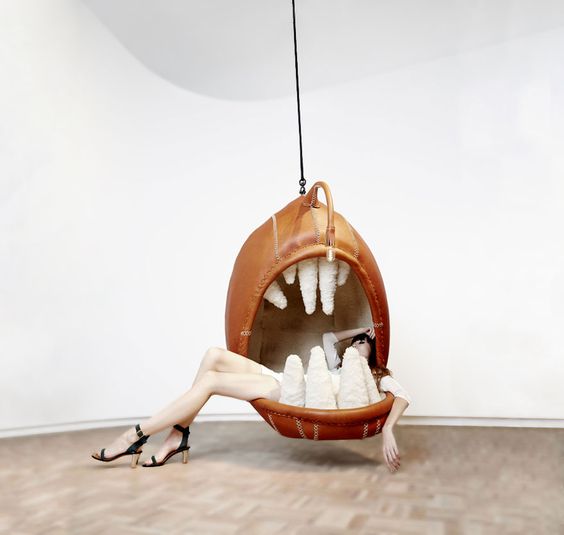 5. FURNITURE FASHION
God is in the details and the Nopal Cactus Chair by Valentina Glez Wohlers is nothing but the personification of that very phrase. Each strip of this chair is carefully angled to suit the user with the edges ending in calculated points. The arc and support of this furniture piece is marvellous with the material accentuating its curves further.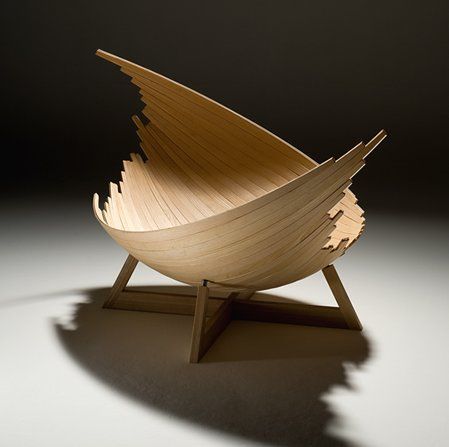 6. MINIMALIST FURNITURE
Minimalist ideas don't have to be necessarily plain or boring as proved by Jordi Ribaudí's amazing Babu Chair. This complete leather seat climaxes in a sturdy leather back. An elegant low seater with two materials which becomes the definition of class.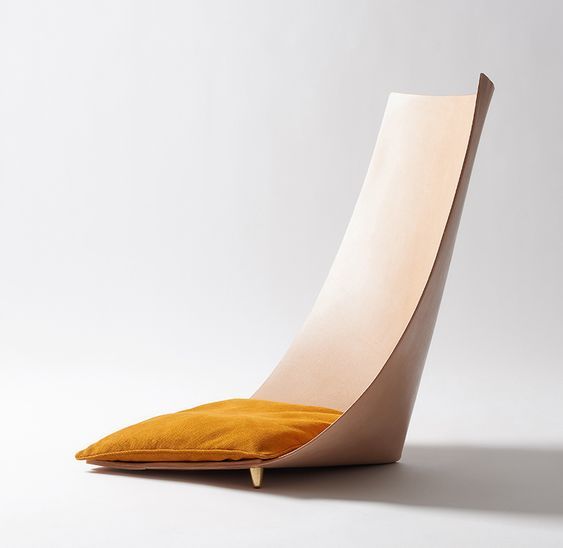 7. UP-CYCLED FURNITURE
Exploration of ideas and innovation with materials is what every designer should strive for much like Rubcn Retrain's hanging structure seat. Made with cardboard rolls, they have truly managed to make the best out of waste. This two person seat is comfortable, charming and in simple ways conveys the message of up-cycling as the genius of design.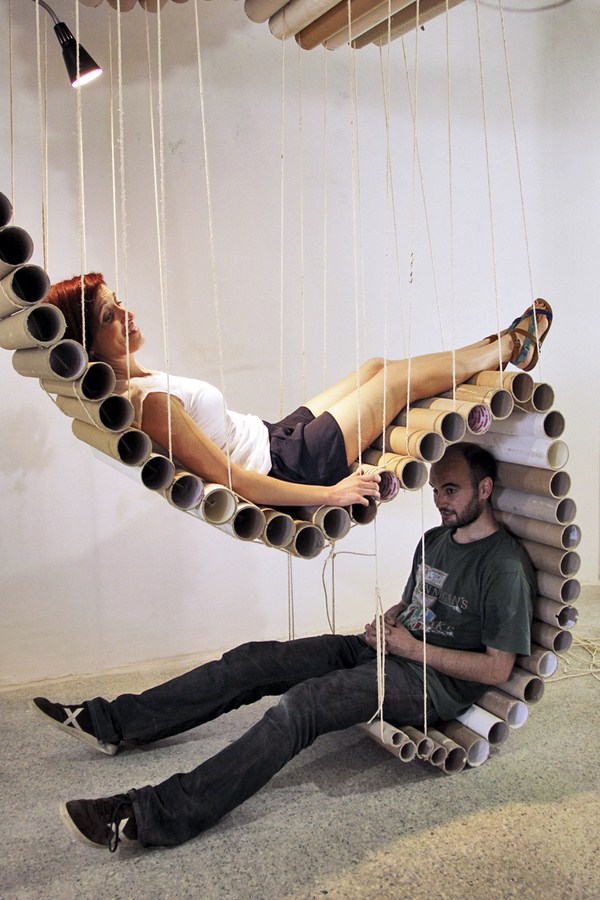 8. MISCELLANEOUS
Logs of wood are redefined as beach side seating remaining true to context and vernacular design. The sculptural leather seat would lend a contemporary touch to any interior space. The melting paint design in chairs and other pieces is an interesting design trend, one that requires extreme accuracy yet looks completely effortless.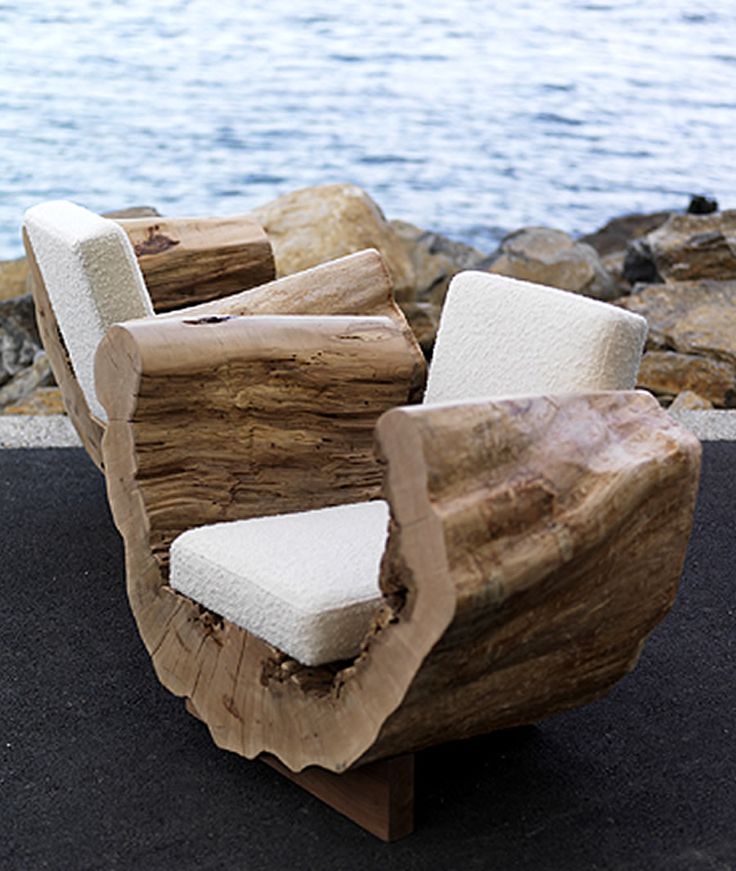 Experiments in design lead to innovative outcomes in the form of art, graphics, buildings, interior and furniture design. Fashionable furniture gets people talking and is high on the usable quality. This curated list of exceptional chairs might infuse new ideas in upcoming designers and students. For more fantastic ideas keep visiting Cindrebay Blog. Visit our Interior Design and Furniture Design pages for more detailed information on courses offered by Cindrebay School of Design.