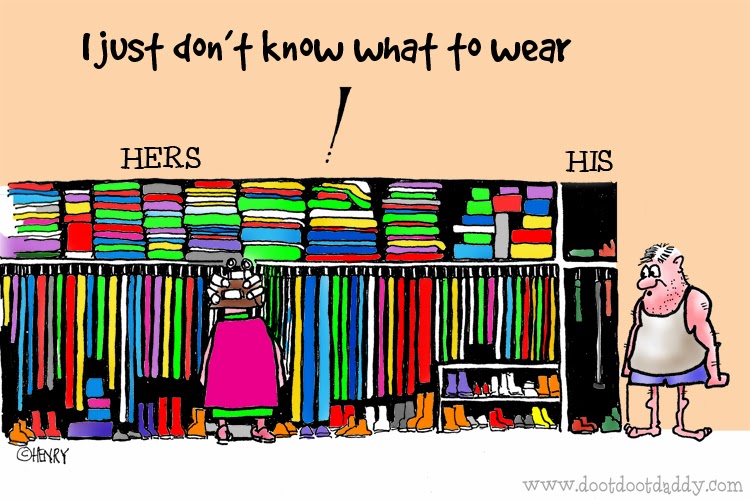 Women all over the world have long been plagued with the disease of not having enough clothes to wear! A regular thought which comes in all our minds, every morning, when we stand transfixed in front of our wardrobes, deciding we're all out of clothes, even though every hanger is full. So, what are we doing wrong? We visit the right stores, we flip through the choicest magazines, and we follow every fashion video and blog out on the web. Let me break down the 9 reasons, you have nothing to wear, and how you can counter them!
1. ARRANGING YOUR WARDROBE
If you're one of those lousy people, who's wardrobe looks like a war torn, battle scarred place, where every item lies in shambles, I don't blame you for having nothing to wear. Obviously, because finding a piece, from the depths of your closet isn't easy. Arrange your wardrobe. Put clothes you wear on a daily basis on hangers, like shirts, pants, jeans, T-shirts etc. Put night clothes on a separate shelf, and party wear on a separate compartment. You can organize them in any way you see fit, on the basis of color, on the basis of occasion, but be sure to keep clothes you need everyday handy and easy to spot.
Having choices like an LBD or a denim mini, on your hangers and basic shirts and trousers in the lower shelves, makes you feel, you've got nothing to wear. So improvise accordingly.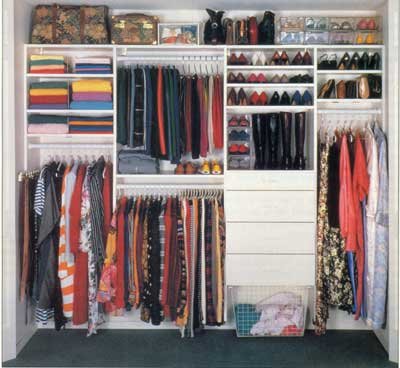 2. COLORS AND FITS
Going on a shopping spree? Do NOT buy everything that is from the same color family, or fits the same way. Try buying a lot of tank tops, or basic camisoles, in a variety of different colors, solid or printed or a couple of tops and t-shirts, which fit you differently. Instead of buying all greys with different prints or quotes, buy one grey, and then all different clothes. People who have colorful clothes, easily choose which color they are feeling today and it makes the "what to wear" puzzle a little simpler.
Step out of your comfort zone. Try different sleeve lengths, straight fit or loose clothes, different cuts, materials, patterns and styles and have atleast one of each kind. Having one of almost everything, not only gives you variety, but helps in making the logical decision according to the weather today, or your mood, or the amount of hair on your body, etc.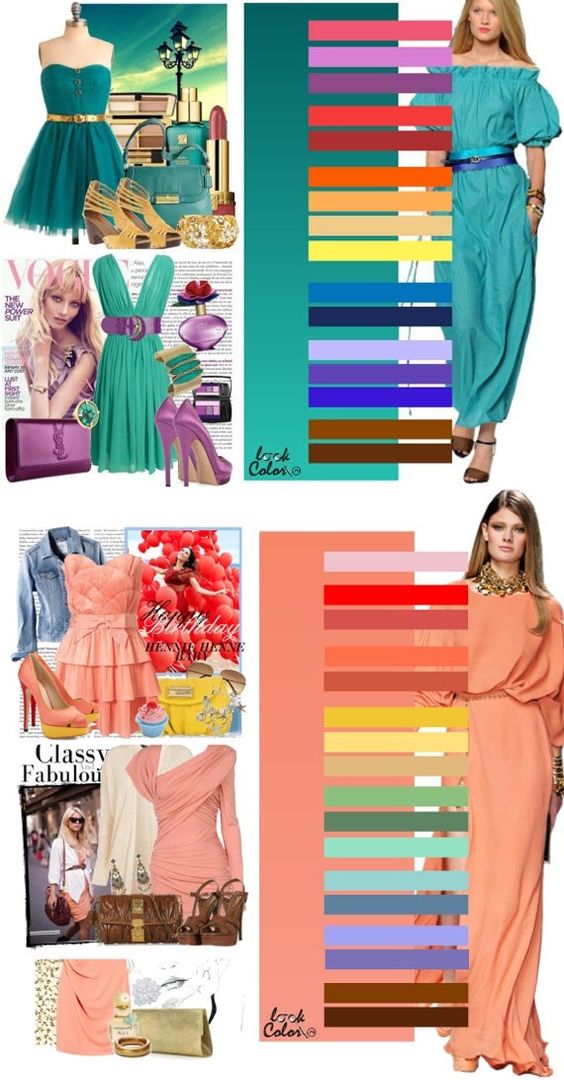 3. REINVENT
How many times, will you wear the same red tank top with the same blue jeans? The answer will surprise you!
Red Tank + Blue Jeans + Denim Shrug
Red Tank + Black Jeans + Sheer top/lace top/ embroidered top
Red Tank + Shorts + Chunky Necklace + Sneakers
Red Tank + Trousers + Unbuttoned shirt + Formal Shoes
Red Tank + Loose one shoulder top + Blue Jeans + Flats
Red Tank + Jeans + Denim/leather jacket + Heels
Red Tank + Pants/trousers + Long shrug/ coat/ jacket + bellies
Red Tank + Blue jeans + Stowl/scarf around your neck/as a jacket
Red Tank + Denim skirt + Wedges + Drop Earrings
Red Tank + Waistcoat/Blazer + Jeans/Pants


The list can just go on and on. If you still haven't figured out what I meant, the answer is "Layering!" Yes, layering with clothes can work wonders and gives you the freedom to wear the same thing, with a little bit of twist, and give you illusion of having endless outfits! Replace the red tank top, with a white t-shirt, or any other color tank top, and Voila! You have 10 more outfits.
So, the trick while buying something, is to ask yourself how you can wear that, with your existing wardobe and in how many ways. Ask yourself, how that yellow tee will look in a work environment, for travelling, in college or your institute, at a party, for a simple lunch, a day out shopping, and other occasions or places you can think of. If you have ideas for every place you can imagine, spend those 1000 rs. on the same, if you cant think of more than 2 places, go home, look the same thing up online and get it for a bargain!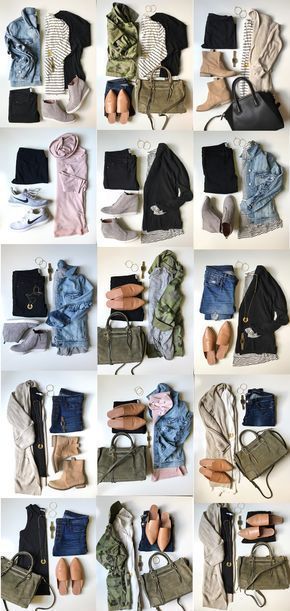 4. KNOW THYSELF
In order to pick clothes easily, you need to know yourself. Are you a party freak? A college student? What are your favourite haunts? Are you a workaholic? A new parent? A fashion diva or a girl next door? Don't tell yourself what you want to be, just know who you are. If you are a working woman, and your 9-5 usually is spent in the office, you don't need to buy another backless dress online. Convincing yourself, that you will travel more, and getting hippie pants for your trip in Mexico, when you are a new parent, is only going to land you in trouble with clothes.
Bottomline? Buy more of what you need, than what you prefer. Having a couple party dresses, while having regular jeans, tops and t shirts, is a good idea if you're a college student. Stack up on formal wear like shirts, pants, kurtis, salwars, etc. and get 2-3 splashy outfits for a night out. Or, you can buy party clothes with the intent of wearing them differently, by layering.
Converting a day look into a night look, is easy if you know how to layer clothes. Pair a tight fitted LBD, with a shirt, or a body suit with a blazer and a-line skirt for work, take those off and you're ready to party!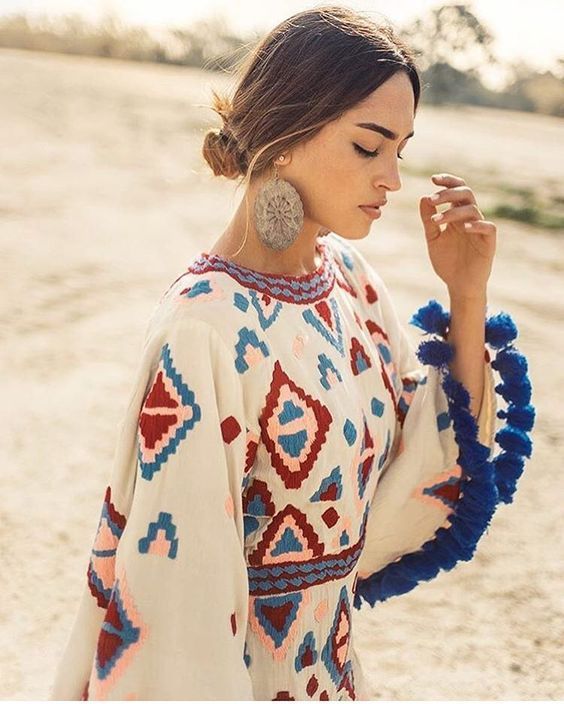 5. ACCESSORIZE
No, don't spend all your money in buying clothes, invest in good footwear, bags, scarves, and basic jewellery. Buy a basic brown/beige or black tote bag, a fabric bag, and a simple college backpack or briefcase depending on what you do. Comfortable slip ons, sneakers, flats/bellies and a pair of "goes with everything" heels, (black or nude/ wedges or pencil) is a good bet. Basic jewellery comprises of simple top earrings, 1-2 drop earrings/hoops, 1-2 jhumkas/chaand baalis for Indian clothes, and 2-3 necklaces (one charm, one choker, one silver statement necklace) and maybe a bracelet or rings if you're into them.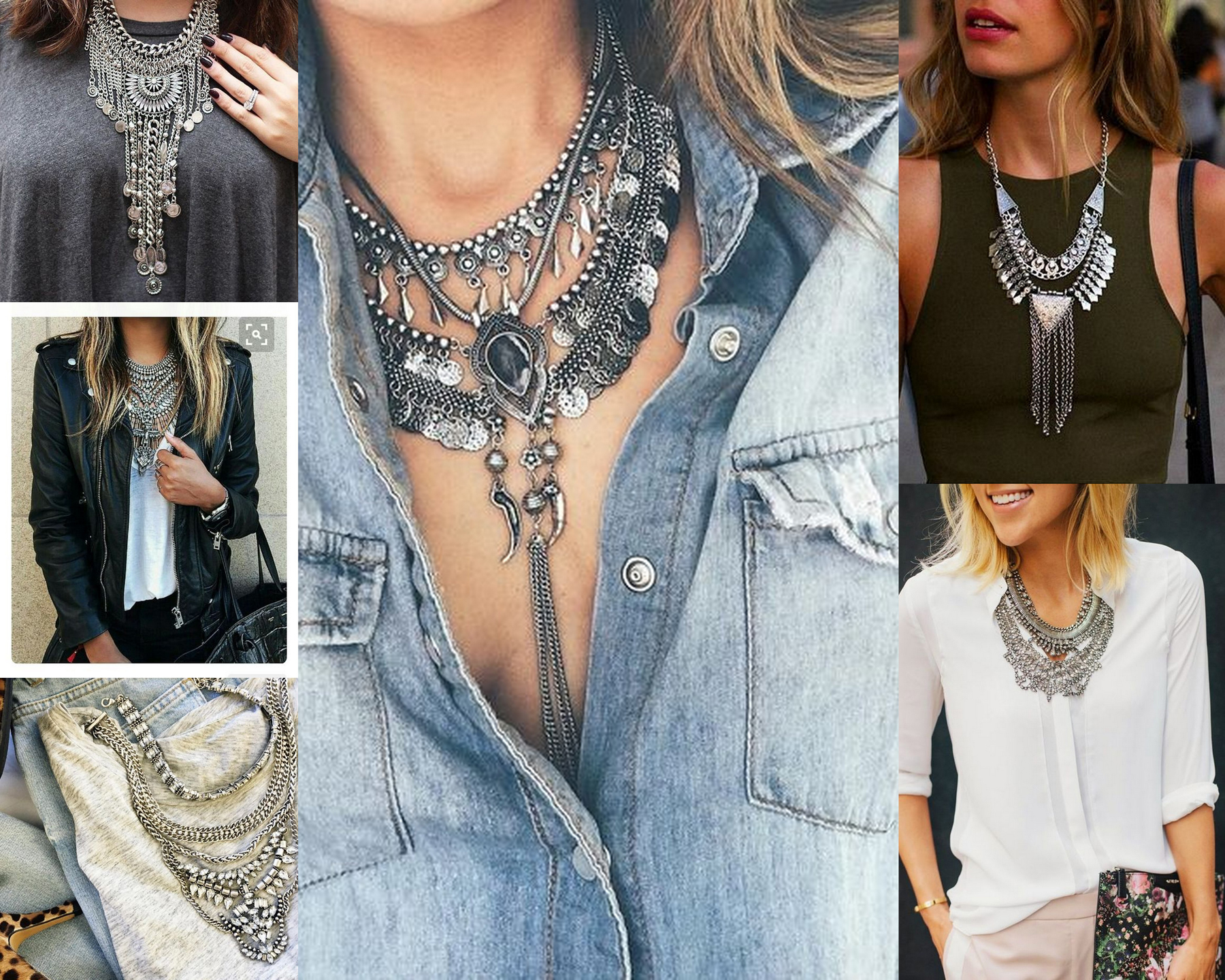 Accessories ensure your ensemble doesn't get boring and deviates the eye more towards what you want people to see, instead of drawing attention to the same t-shirt again. Look fresh everyday, take good care of your skin and hygiene, use a good deo and groom your hair properly. Try basic simple hairstyles for variation in your look.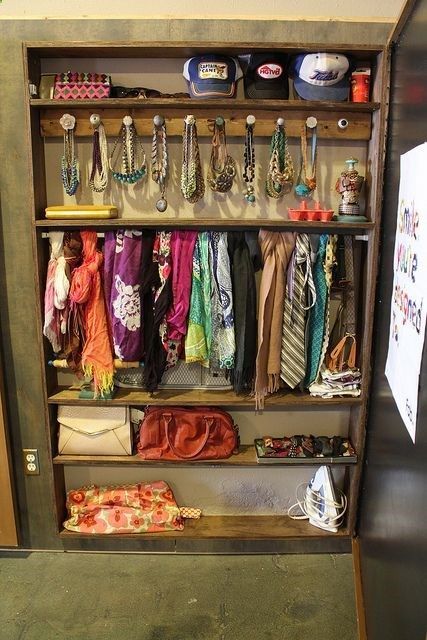 6. WHERE TO SHOP
The trick is to know, where to shop! Locate the best markets in your city, identify the best online stores which cover your style in your budget, explore the malls, and the thrift shops to the hidden fashion secrets in your city.
When travelling, research what places have the best collections in street markets or retail stores. Shopping at branded stores like Zara, H&M, Adidas, Max, Melange etc. is a good idea when you're looking for something specific, or have a good budget or in sales. Try going shopping alone, or with a close friend, not a bunch of people, because then you can get honest opinions, take your time, and not buy stuff under pressure.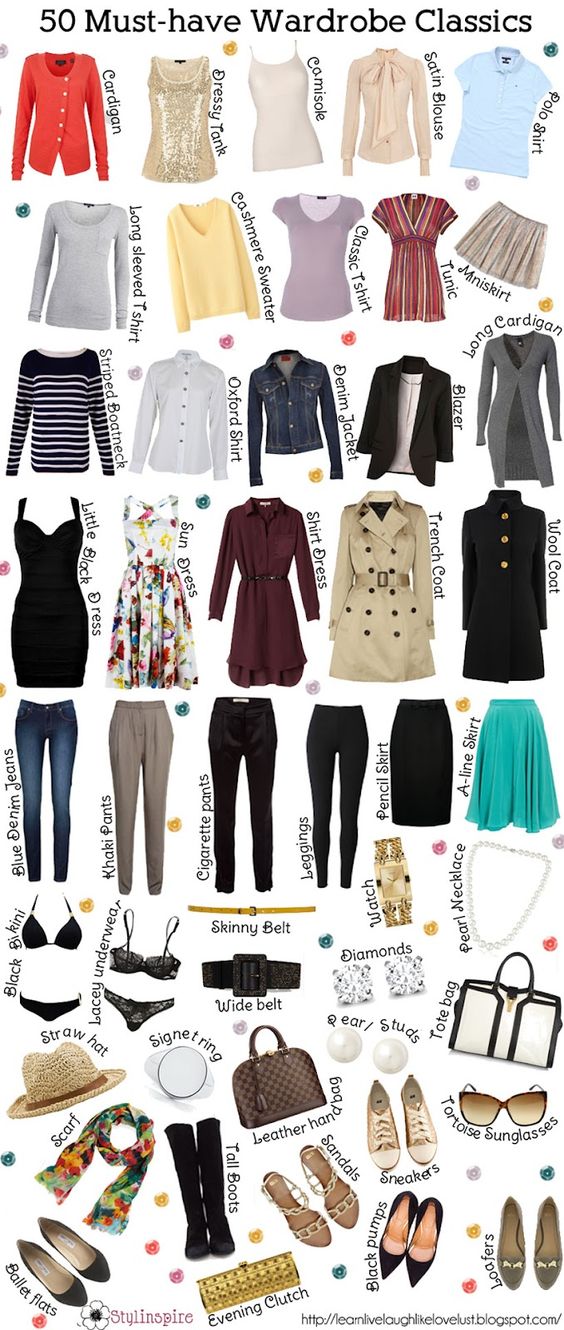 7. INVESTING WRONG
Buying clothes is subject to market risks, please read the offer carefully before investing! That's correct. Don't invest a lot of money in buying items which are trend based. Yes, you need to buy some eye catching on going fashion pieces, but don't end up spending a bomb for them. Try to balance your shopping budget in buying things you can wear forever, vs things which will last only a year or two.
For eg. the cold shoulder top, the striped bell bottom pants, and printed coordinates. They are not worth spending thousands of rupees, instead get them online, or in street markets, or budget brands like MAX, Forever 21, H&M, GlobalDesi etc. These things go out of fashion quickly, and then you have trouble parting with them, even if you've not worn them in ages, because you've invested in them so blindly.
Invest in a good pair of jeans, basic T shirts, shirts and blouses which are timeless, skirts and heels which are comfortable, and not a one time wear piece. Also invest in good lingerie, jackets and pants. These items have no expiry date, and hence will stick by you for long periods. They can also be easily mix and matched to give you new outfits everyday. One major advantage of basic tees, is they are less recognisable, and hence give the illusion of wearing different clothes, from everyone who observe you.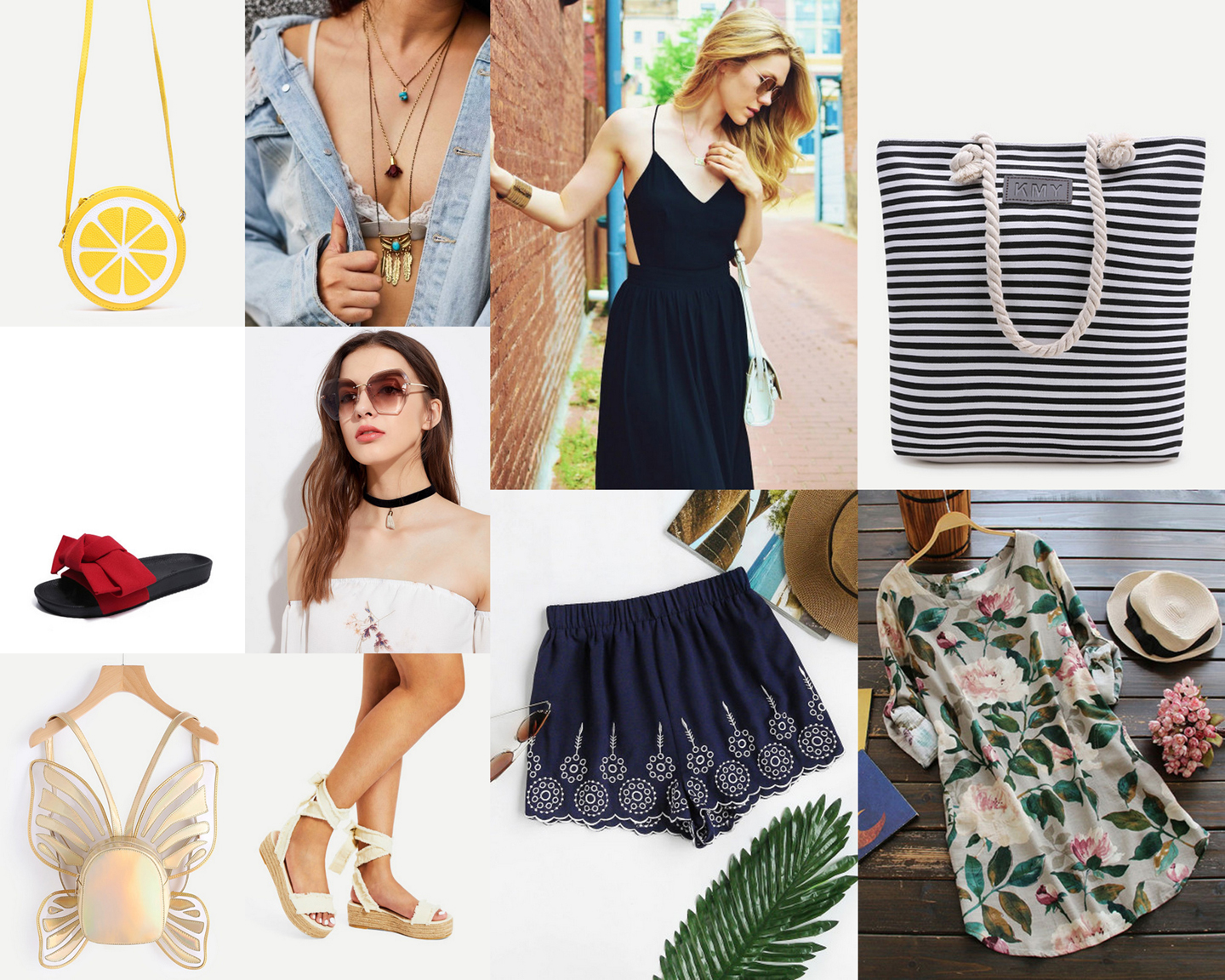 8. LEARN TO SAY BYE
Waving goodbye to your prom dress from high school, or your saree from the Farewell function is tough, but it has to be done. Stacking clothes which you've not touched in centuries, isn't going to help you get dressed every morning. It's just going to add to non pickable choices and take up space in your closet. So give those clothes away, don't be a fashion miser!
Gifts from relatives, promotional clothes, that huge beach print t shirt from Goa, face it, they are never going to be worn again. So just, let them out, and make space for clothes you actually wear!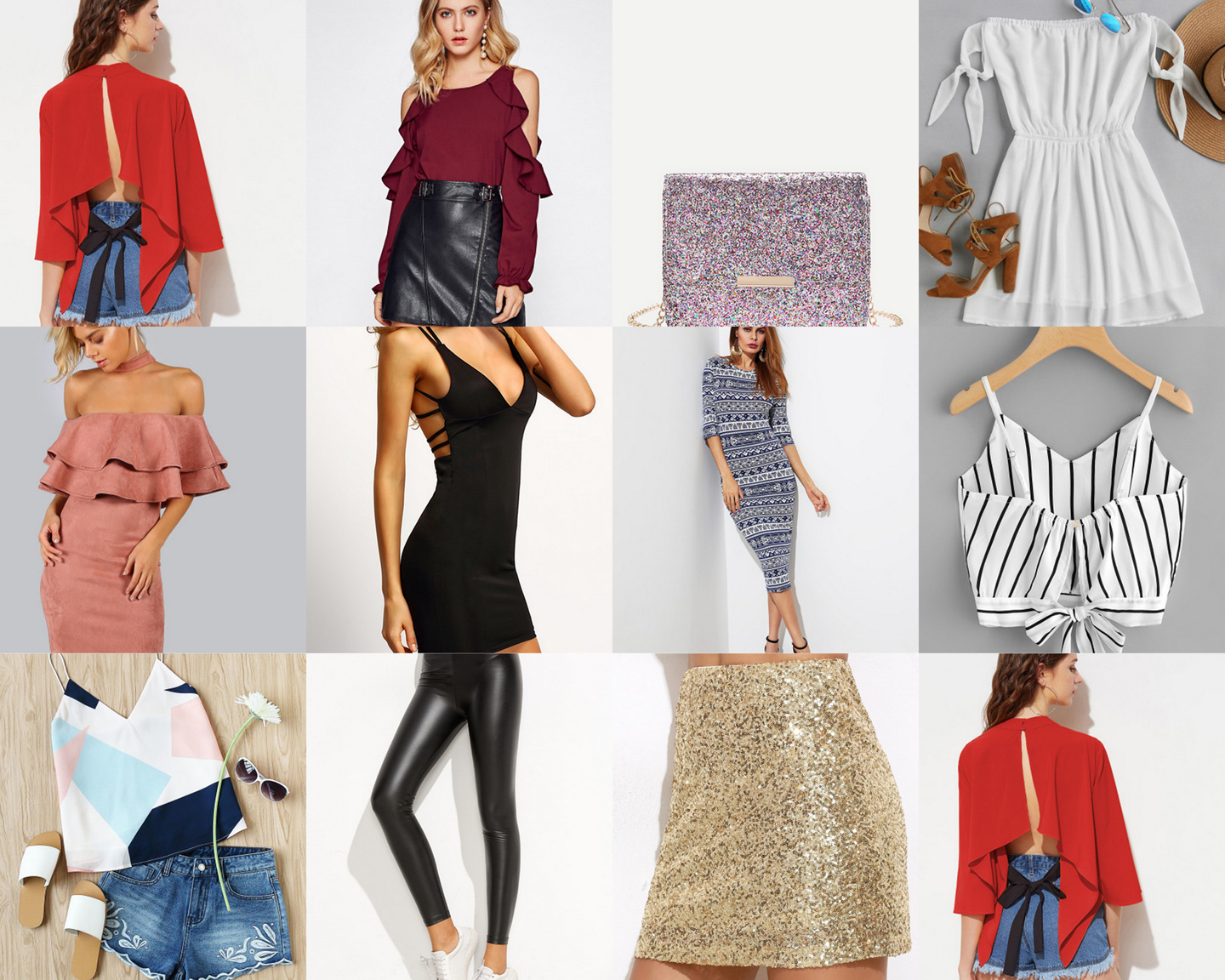 9. RECYCLE
Cut up a tank top to make a wrap around blouse, fold and tie a stowl to make a jacket, convert your old t-shirt into a fabric neckpiece, or just cut up old t-shirts to make crop tops! Recycle your clothes to make new clothes! You can find tonnes of videos and tutorials online, on how you can revamp old garments to make new ones, and reuse stuff to come up with stylish outfits. An old lehenga, can be transformed into a new kurti, or an old saaree blouse can become a crop top, a capri pants can be your new denim shorts with a little help from your local tailor!
So get down and get to business! Any item that you haven't worn in the last 9 months, is possibly something you don't wear. So either push it to the top of your wardrobe, and brainstorm as to how you can incorporate it in daily wear, recycle it or just donate it!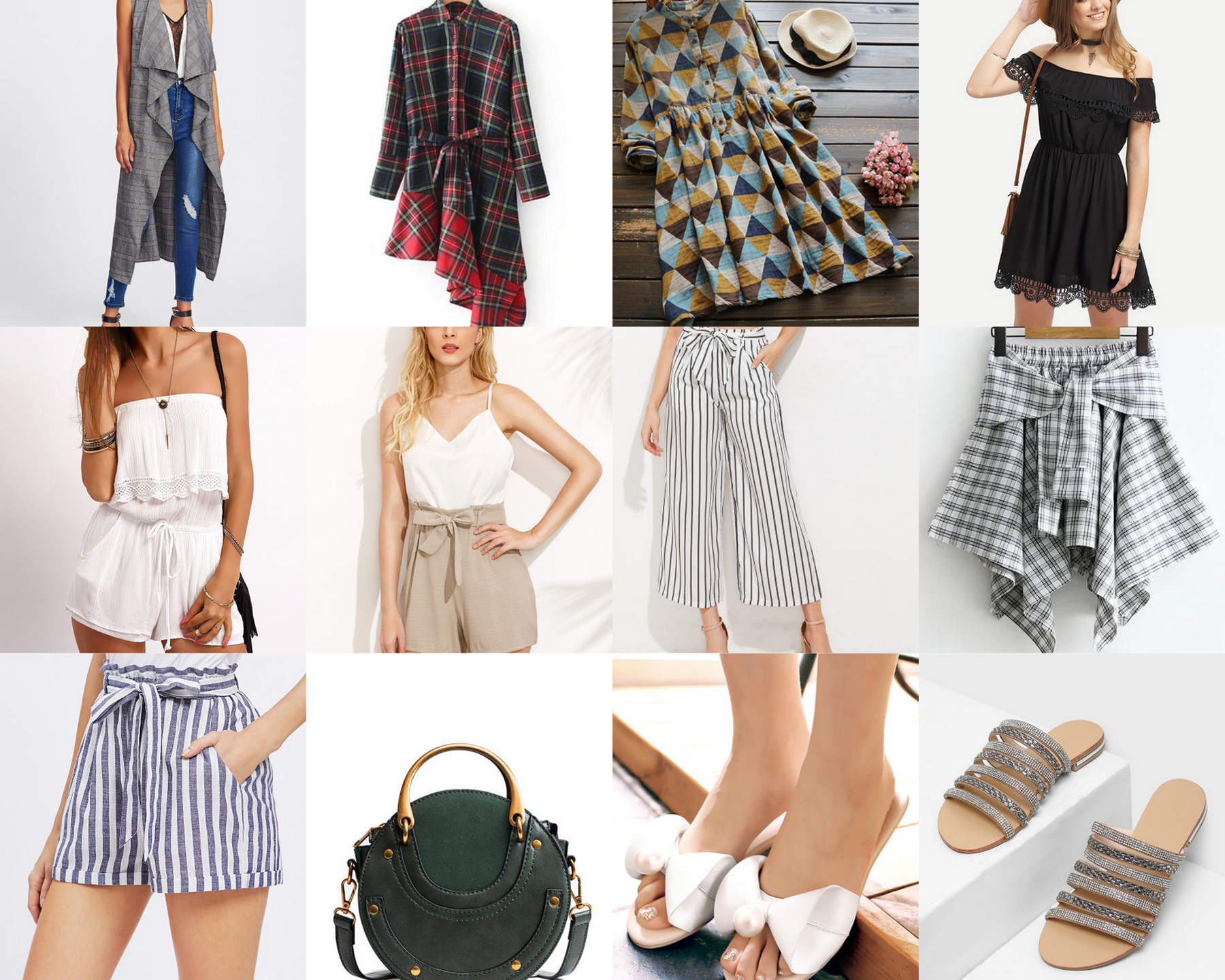 These tricks and tips are universal, and can help every girl in doubt. Implement the above rules in your wardrobe and watch your fashion game transform. For more fashion tips, attend Cindrebay School of Design, where we host a range of styling, grooming and make-up workshops at our institute, to ensure your style game, be on point!