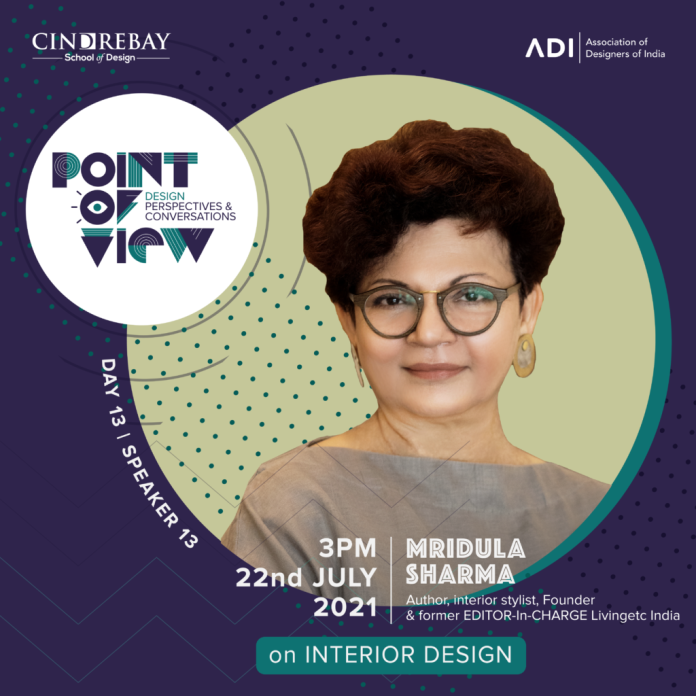 A dazzling name in the world of Indian and international design is Ms. Mridula Sharma. With over 25 years of experience and indulgence in the field, she has reviewed and critiqued interior design from around the globe. This allows her an edge into decor and styling interiors. Having authored numerous articles in well known design magazines like Inside Outside, she stands as a maestro on picking out and analyzing the finer details of a space.
Mridula made her debut in 1997 with Inside Outside, the first monthly interior and architecture magazine in India. Since then, she's only taken her career graph to new highs. She has launched several magazines revolving around design, decor, interiors and architecture. To her credit are magazines like Design Today (2006) by the India Today Group. She's also launched Better Homes and Gardens for the Media TransAsia now Burda International in 2007. Since 2017, she is the Editor of Livingetc. India and Livingetc Malayala Manorama.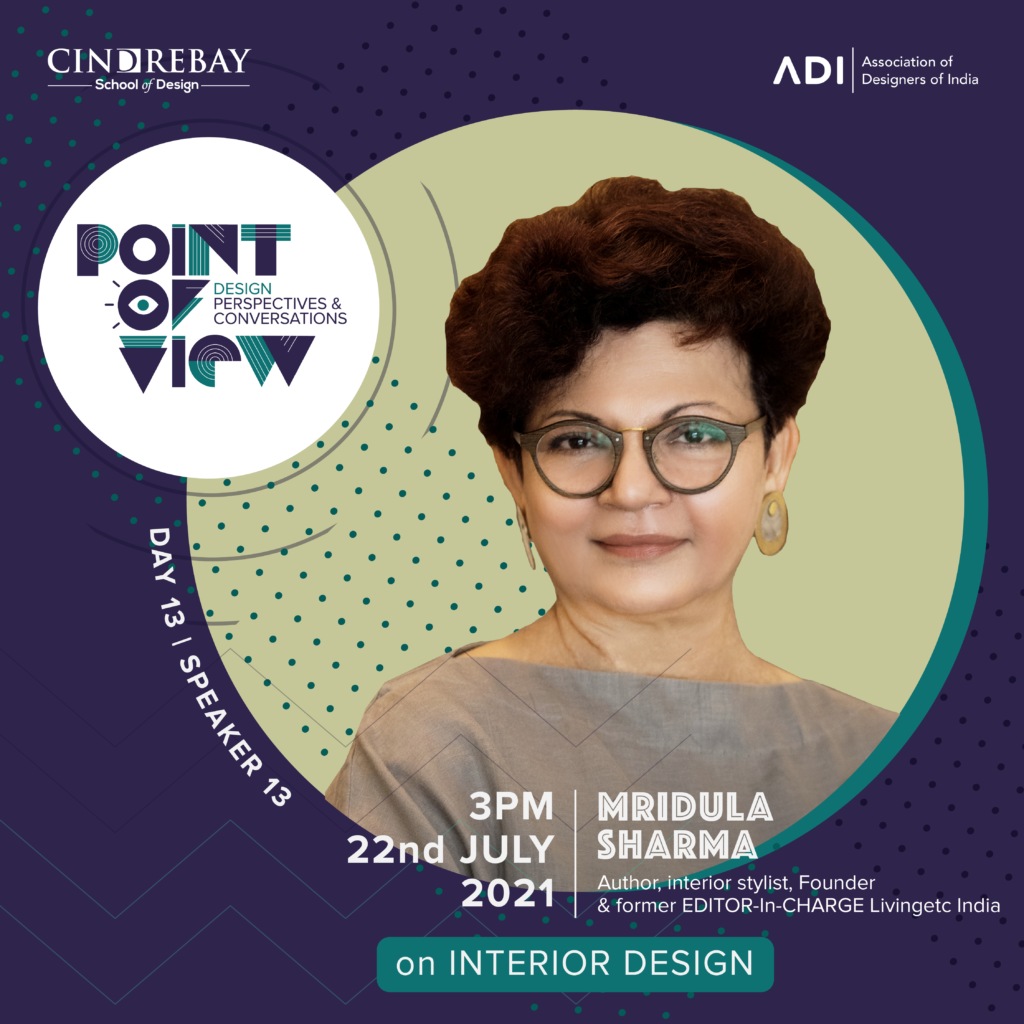 As a patron of Indian interiors and traditional space design, Mridula studied and reviewed Ar. N Mahesh's work. She authored the coffee table book titled Amazing Timber Resorts showcasing his work. Her ability to encapsulate in words the designer's concept, the nuances of his work in the fast dwindling tradition of building with timber; is just exceptional. It is obvious that Mridula values the preservation of traditional building and design techniques. "Cookie-cutter interiors don't cut with the Indian mind-set, as we have a rich heritage sense of design and colour. Each project needs to grow bottom-up and not outside-in," is her firm belief.
Having travelled widely and critiqued spaces created by numerous architects and interior designers, it was a natural step for Mridula to take on her own design projects. So far, she's indulged in residential, luxury, hospitality and retail design consultation. She's also involved in creating a platform for all stakeholders of the design field to make the industry even stronger.
Mridula proves that being a designer can have many connotations. It could mean being a connoisseur of design, being able to recognize and appreciate techniques, trends, styles and the way spaces work or feel. Forecasting design trends, predicting season picks or color palettes is a gigantic contribution in influencing not just one, but many design endeavors.
At Cindrebay, we encourage our students to find their niche in the design industry. Thus, it gives us immense joy to welcome Ms. Mridula Sharma as a coveted speaker in our Point of View design series. Organized in association with ADI (Association of Designers of India), she joins our panel of experts to share her outlook, know-how and anecdotes from both the design and the writing world.
Join us on 22nd July 2021 at 3 PM IST to interact with her. A detailed presentation followed by an open forum will allow aspiring designers and writers to pick her brain.
Register for this event at www.cindrebay.com/events
Mark your calendars! And follow us on social media for exclusive updates on the event and more!
Find us on social media here —
Instagram – https://www.instagram.com/cindrebay/
LinkedIn – https://www.linkedin.com/school/9552658/
FaceBook – https://www.facebook.com/cindrebay
See you all there!