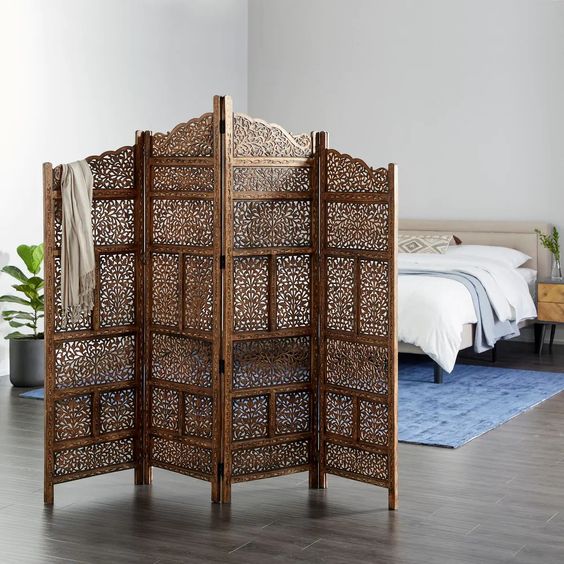 Just like in fashion and clothes, vintage style is making a come back in interior design. This means that old treasures stashed away in attics and storage units can now have a spot in your homes. Combining new age pieces with touches of antique furniture or artefacts is a fun challenge which we will discuss in this blog!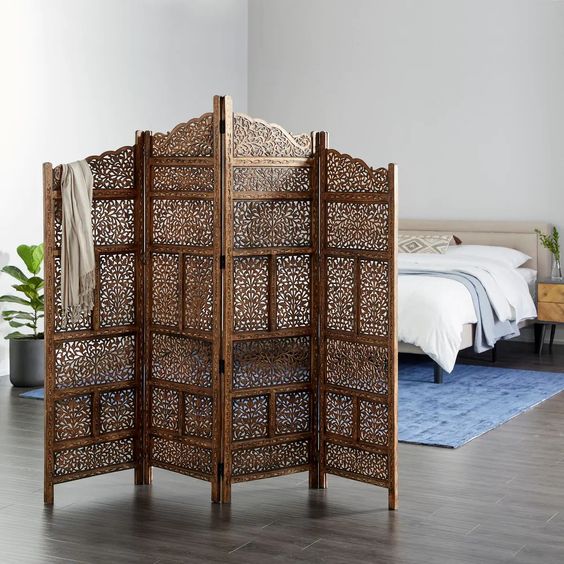 Tip: Start small.
When it comes to decor, the most important rule is to know when to stop. This rule is even more crucial when it comes to vintage or retro interior design. The trick is to balance simpler, cleaner items with the more intricate vintage ones as an over indulgence of the latter can make your home look like a museum very fast. The right amount of vintage pieces, a touch here, a touch there can add class, character and charisma to your space.
My advice is to first raid your own attic. Old records, old cameras, an intricately carved screen or a dressing table with fancy legs is a great way to set the theme. Antique furniture is expensive. So it is a pretty safe move to try the things you already own or have been passed on to you before spending too much. It is also a much cheaper and personal alternative.
Tip: Mix and match.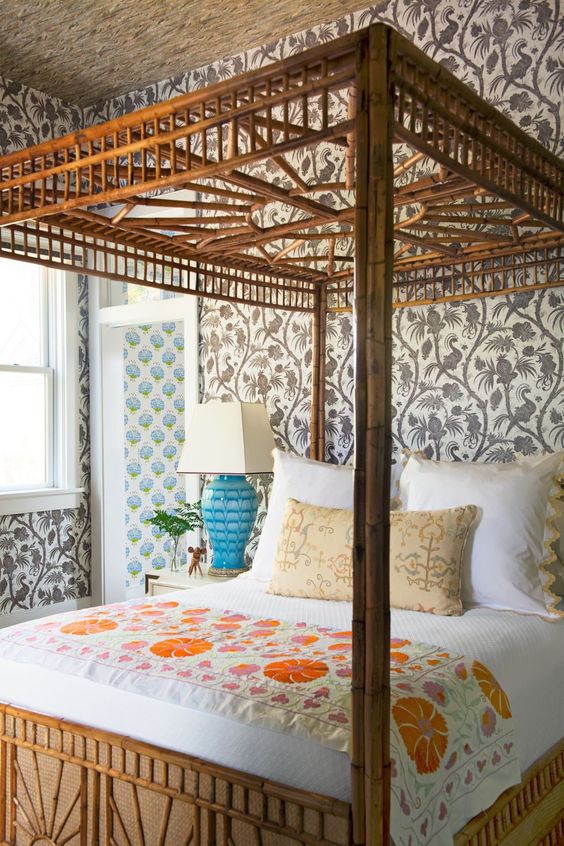 Remember your grandmother's house? Collectibles from different places, lots of colors, various prints, detailed lamps, curtains, wallpapers… Those were romantic times and people had a story attached to everything they owned. Instead of buying from mass manufacturers, our elders used to carefully curate things from smaller stores they visited on vacations. This resulted in a lot of variety in a space, which also resulted in a very hit and miss situation.
Modern interiors and in general modern design, is more clean, minimal and homogenous. Contemporary design speaks more of creating a flow, sticking to a color palette, choosing items in the same family. In order to bring the two worlds together, we need to pick prints and motifs but also restrict them from occupying a place everywhere.
Again, choose small surfaces to begin with. For instance, solid colored walls can set off brightly vintage printed curtains, the bed back could feature a retro wallpaper, showpieces in the room could have old school motifs, etc. One could also consider introducing one vintage furniture piece in the otherwise modern setting.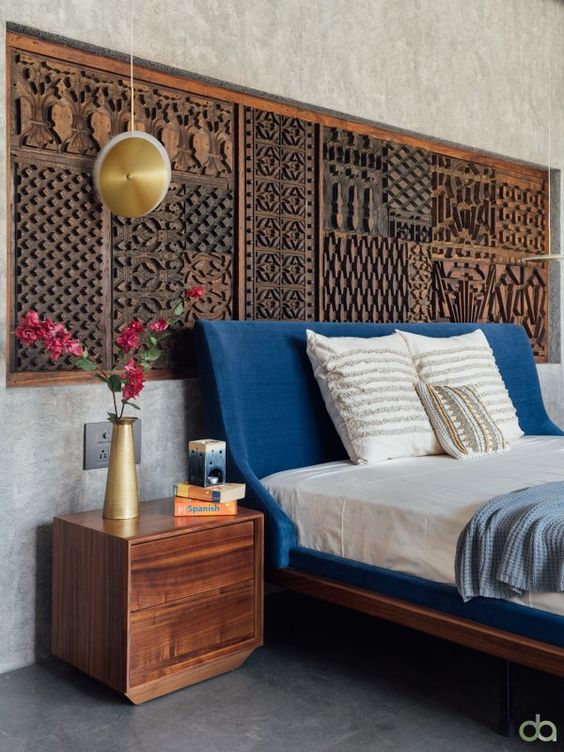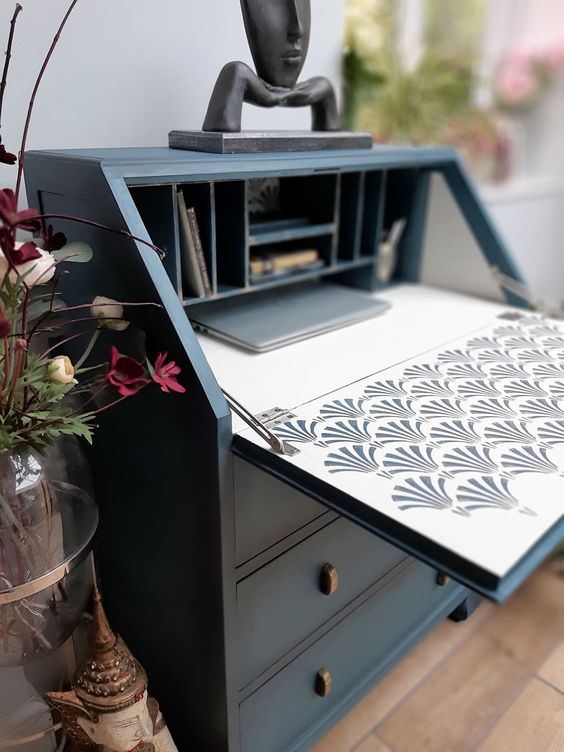 Tip: Pick the element
A fantastic tip for any fusion interior design is to pick the element. No matter what era or style you are going for, picking the element makes all design decisions much easier (also on your pocket). Choosing one thing which remains the same in all the spaces also creates a uniformity and flow. This is integral if you don't want every room to feel like it belongs in a different house.
So as an example, in vintage interiors, you could pick the element of mirrors. You can now understand how this will make shopping and tying the whole look of the house together so much easier. Whenever you walk into an antique store, you know exactly what you are looking for. To clarify, the mirror need not look the same in every room. One may pick differently carved, from different ages, sizes or textures – but the object remains the same.
Another route to go in, would be to pick the element of color. In this way, you can focus on getting all your vintage items in say copper or bronze. So in a contemporary room, the copper elements will instantly pull your eyes and draw attention to your chosen theme!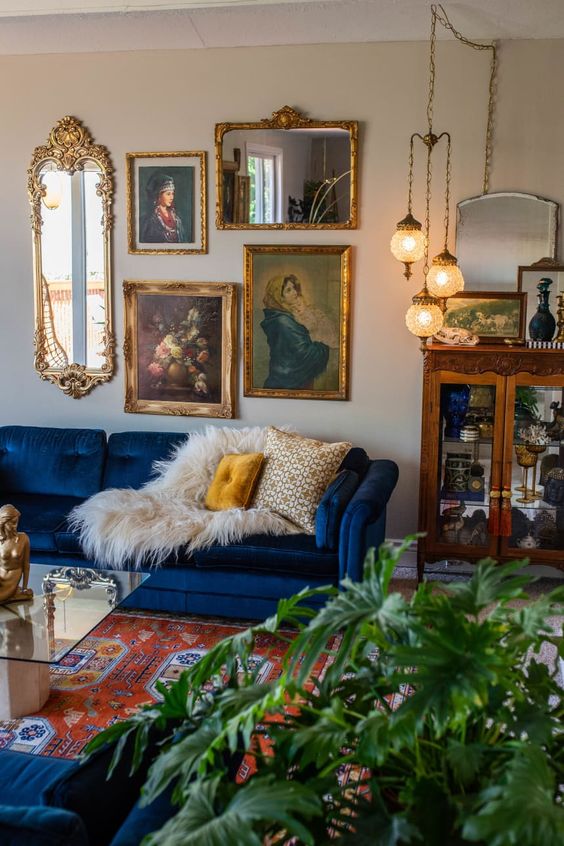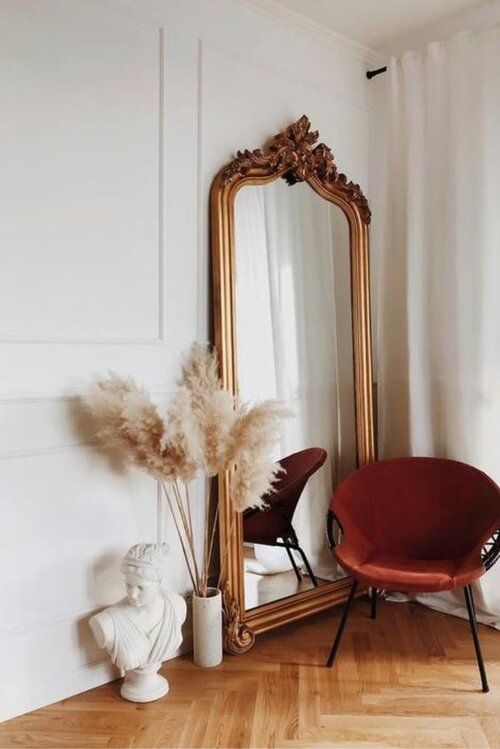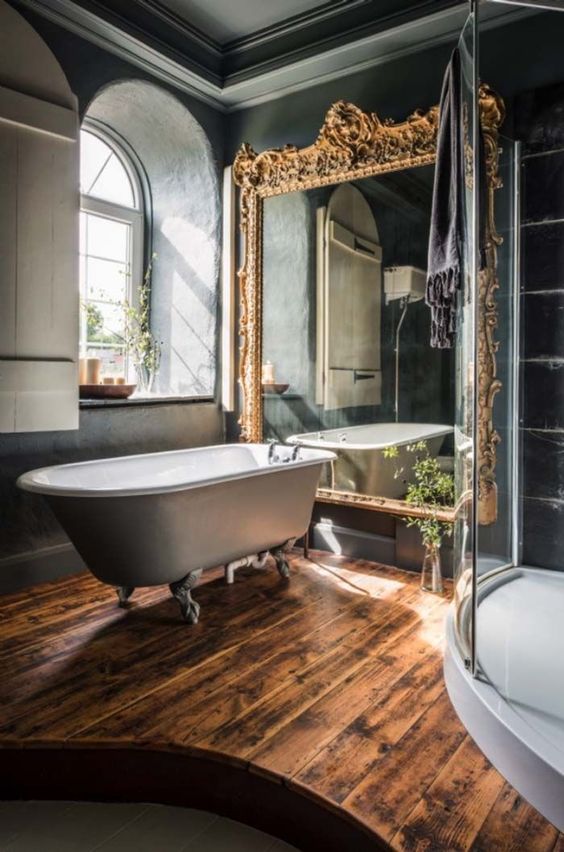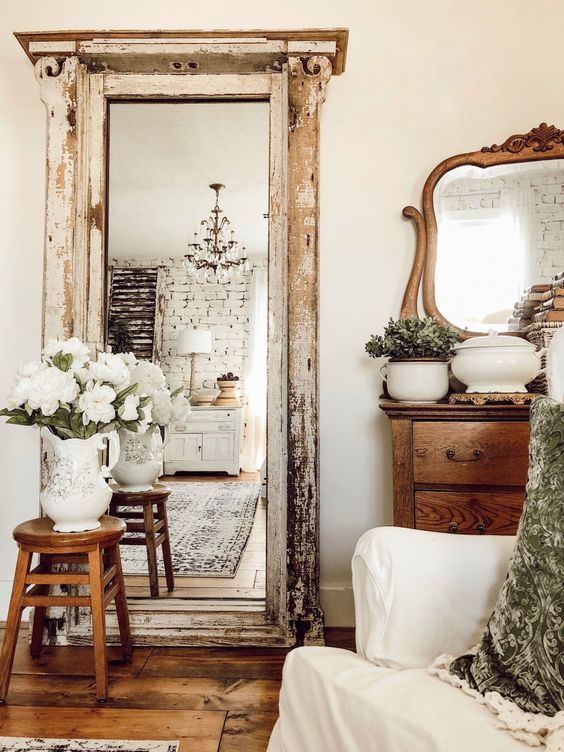 Tip: Create color codes
Another intelligent hack to introduce a vintage elegance is to focus on color coding. Thus items from different timelines also look homogenous if they fall into the same palette. Below are three excellent examples of how one can seamlessly feature a vintage item in a modern setting just by sticking to the same color family.
Interior design Anouk Taeyman makes a statement in his Belgium residence with the stained glass archway. The otherwise modern setting gels perfectly with this feature as the entire design is monochromatic. In fact, the white understated décor sets off the colorful stained glass spectacularly.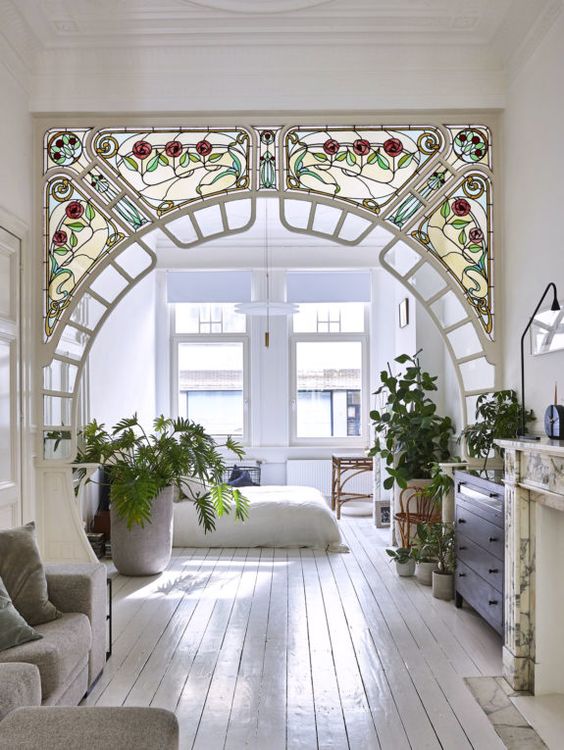 The intricately carved dark wooden furniture matches the other earthy tones in this home. A lot of the other pieces like the frames, curtain rods, flooring also complement the dominant dresser. Similarly, the wicker shuttered dresser and wicker chair set the tone for the other light brown pieces like the ottoman, frames, glassware or rug.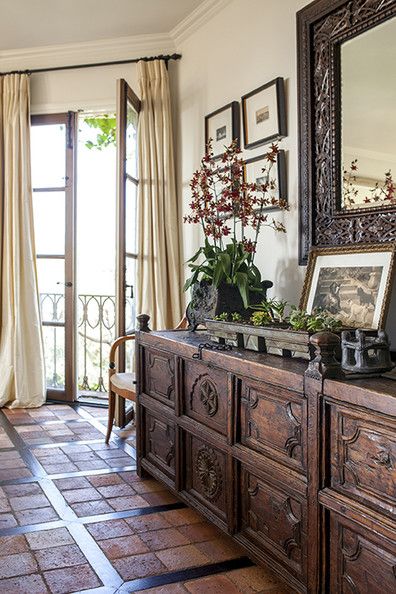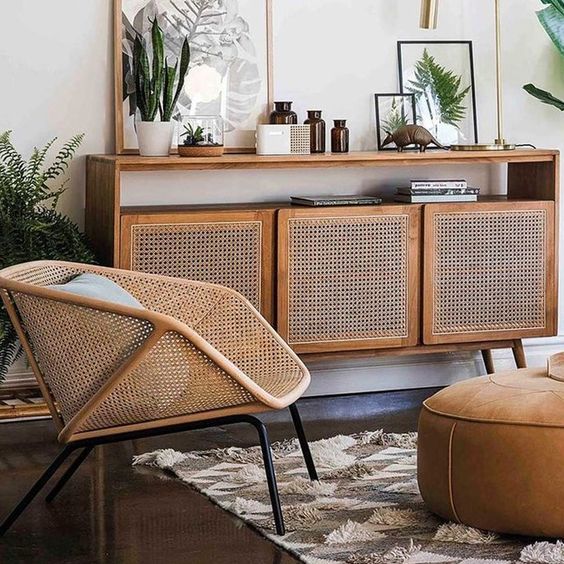 Idea bank
The tips above are useful for any combination interior design. Whether you are going for industrial, shabby chic or rustic – the principles above will help you shop smarter and decorate better. As we are discussing vintage interiors, below I have curated an idea bank for the next time you raid an antique store.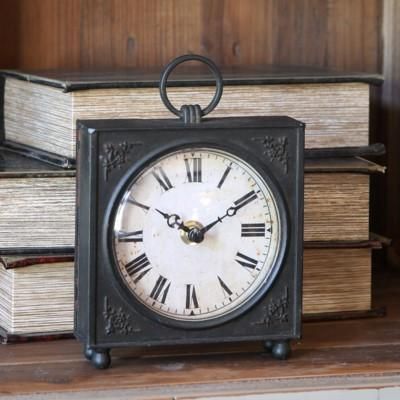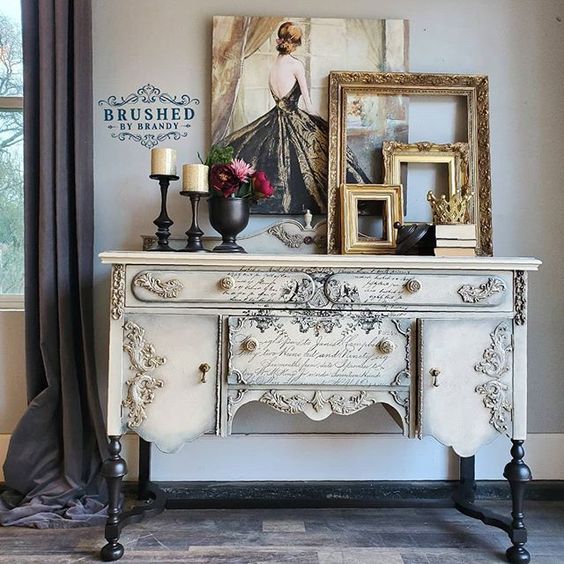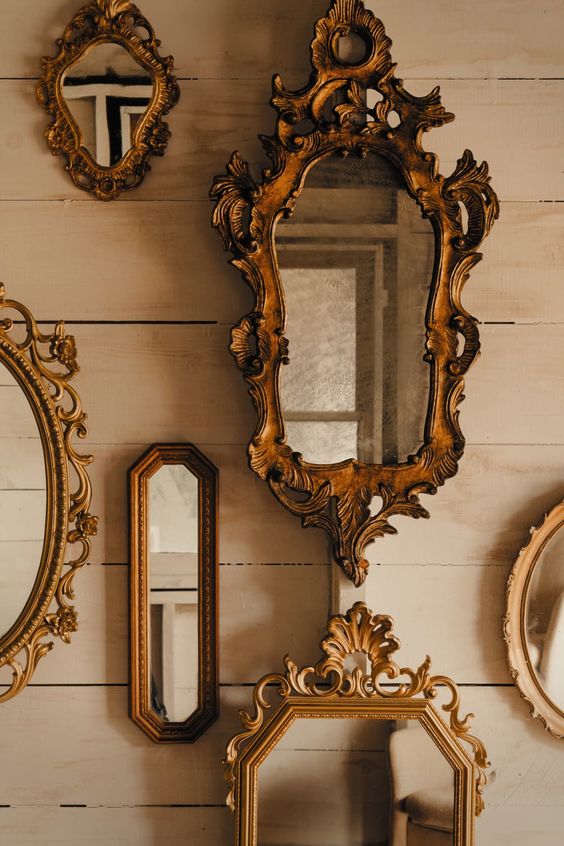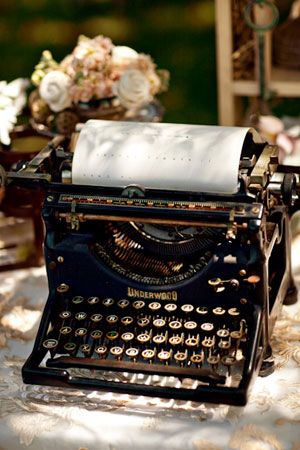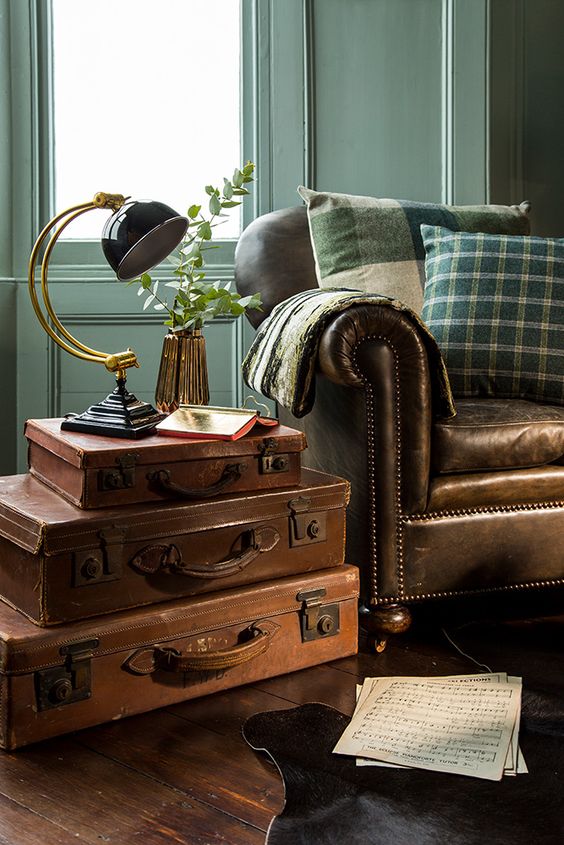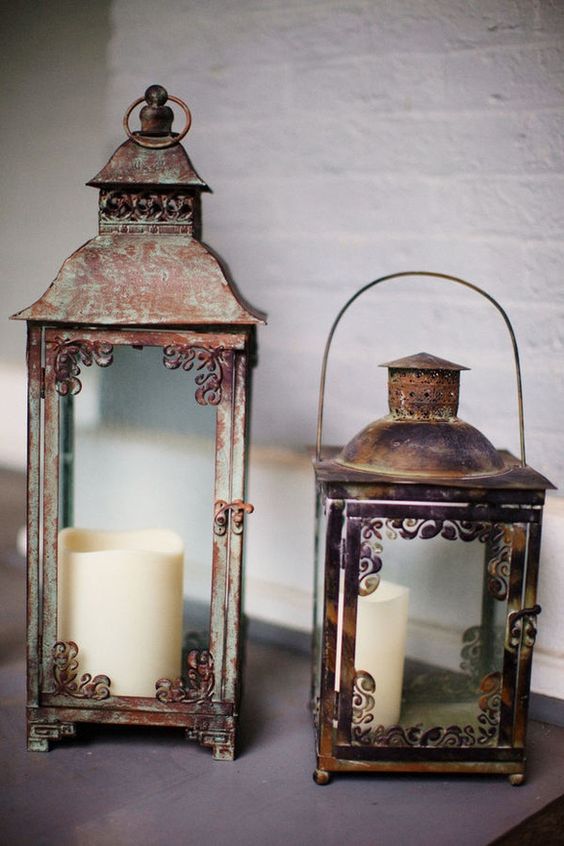 I hope this article serves as a handy guide for people vying for that old school charm. Vintage or retro interior design gives a very romantic, timeless appeal. Yet, this style requires maintenance. Antiques can be expensive so it is important to maintain them well. Old wooden furniture, glassware, paintings or books require good care. Research how to prolong their lives or ask vintage resellers about their proper preservation. If you are looking to upcycle or redesign old furniture – take proper measures, tools and care so as not to damage the pieces. Incorporating vintage stuff into décor, especially family heirlooms, is also a very sustainable and green interior option. I wish you all the luck in your attempt!