Architects aim to make a difference in the way society lives and it is their constant effort to influence lifestyle through their design. This couldn't be more true than in the case of Bengaluru based architecture firm 'GNA', Gayathri and Namith Architects. Founded in 1993 by Ar. Gayathri Shetty and Namith Varma, their experimental designs has created a benchmark for other designers throughout the country. Awarded the Honorable Mention in the 'Global Architecture and Design Awards' 2018, 'International Award for Sustainable Architecture' 2018 for Office Buildings, 'Ace of Space Award for Best Hospitality Project' their architecture, interior and landscape designs are truly a class apart.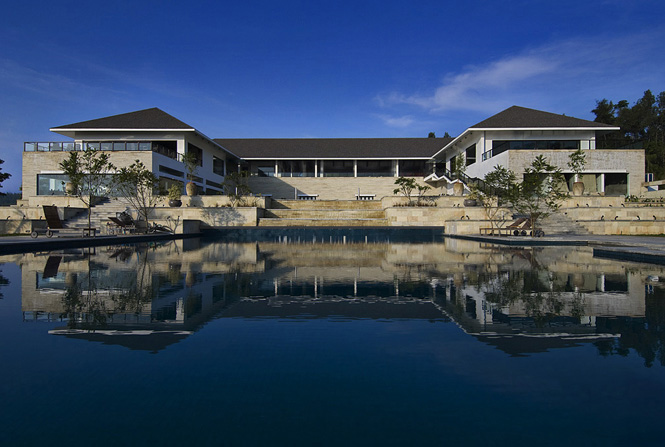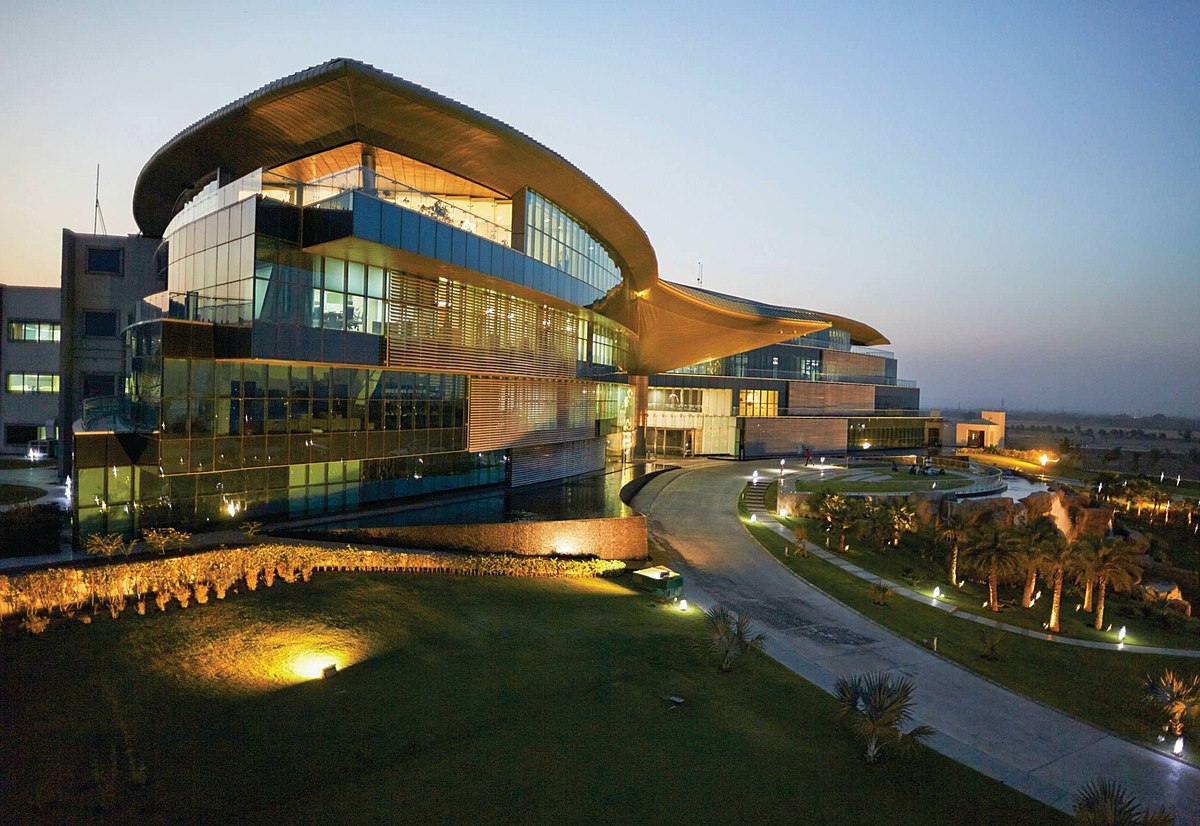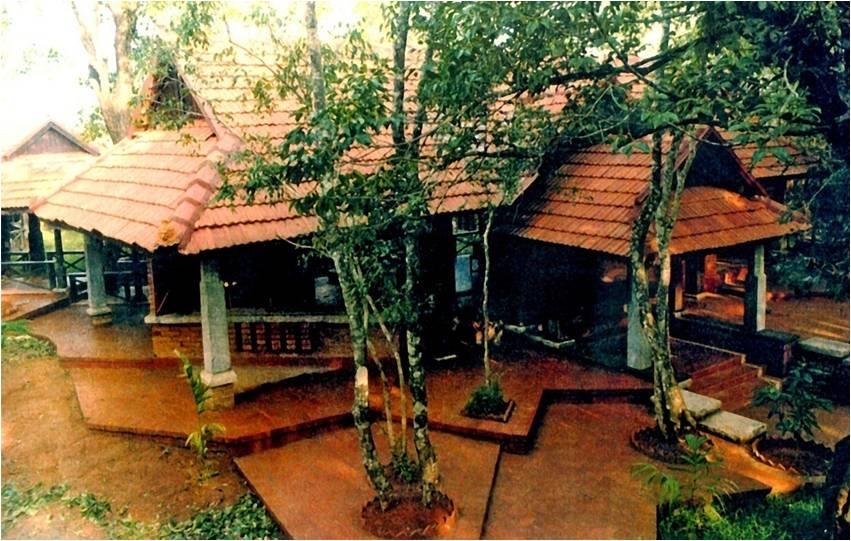 Some of their best known works include 'The Serai, Chikmagalur' 'Gorukana', "Jaquar Headquarters', 'NIT Raichur', 'Sringeri Vedic Pathshala' and their residential projects. Boasting of a big team of talented architects, engineers, their philosophy revolves around sustainable and modern architecture embedded in Indian traditions which react to the site and is climate responsive. Infusing nature into their design is of prime importance to GNA, where their outdoor spaces are defined and flow organically into the indoor spaces, lit up with the glow of the sun.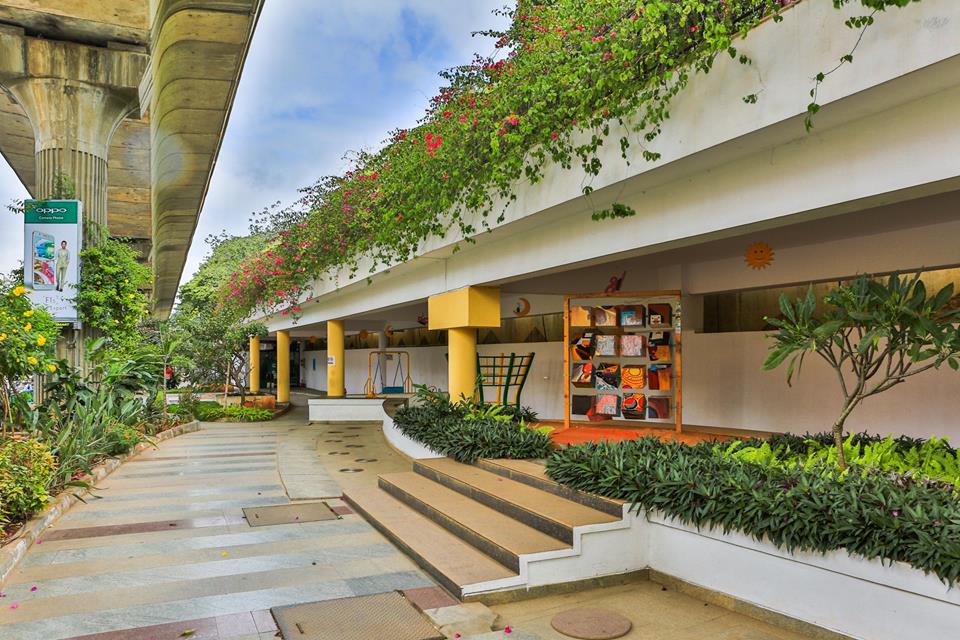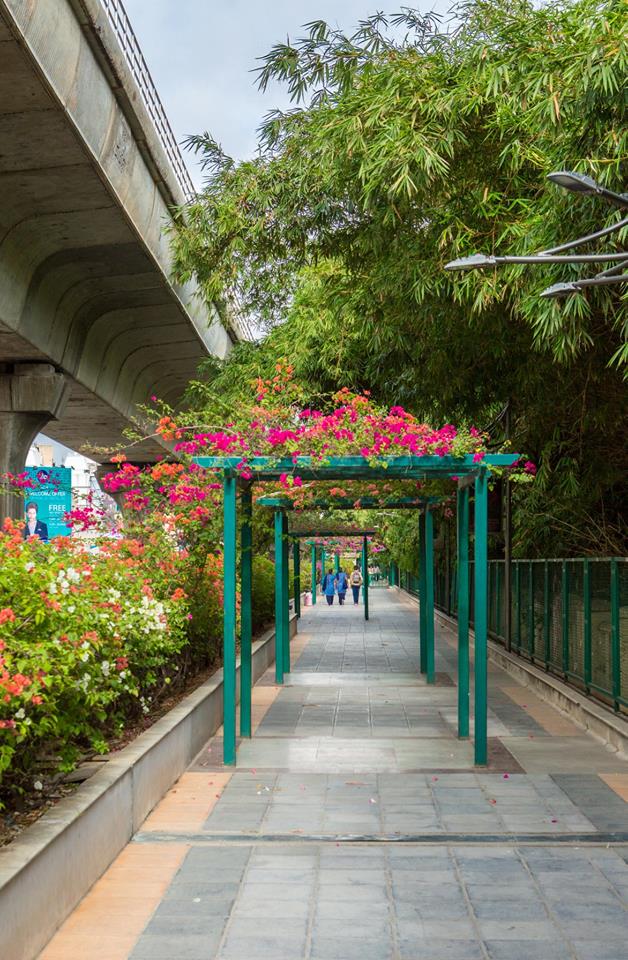 Sustainability and landscape are integral parts of any design, and GNA follows this principle in every project. The most recent example is the MG Road Boulevard in Bengaluru, inaugrated in 2012-13, for which they were awarded the 'International Award for Sustainable Architecture' 2018 in the Landscape Design category. One of the most prominent roads in Bangalore, MG road, was transformed after the metro was built spanning the stretch of the road. Once a green walkway, this road then wore the look of car traffic and busy movements. To bring the cultural quality back in this avenue, GNA architects designed a landmark boulevard, which now serves as the artsy centre of Bangalore.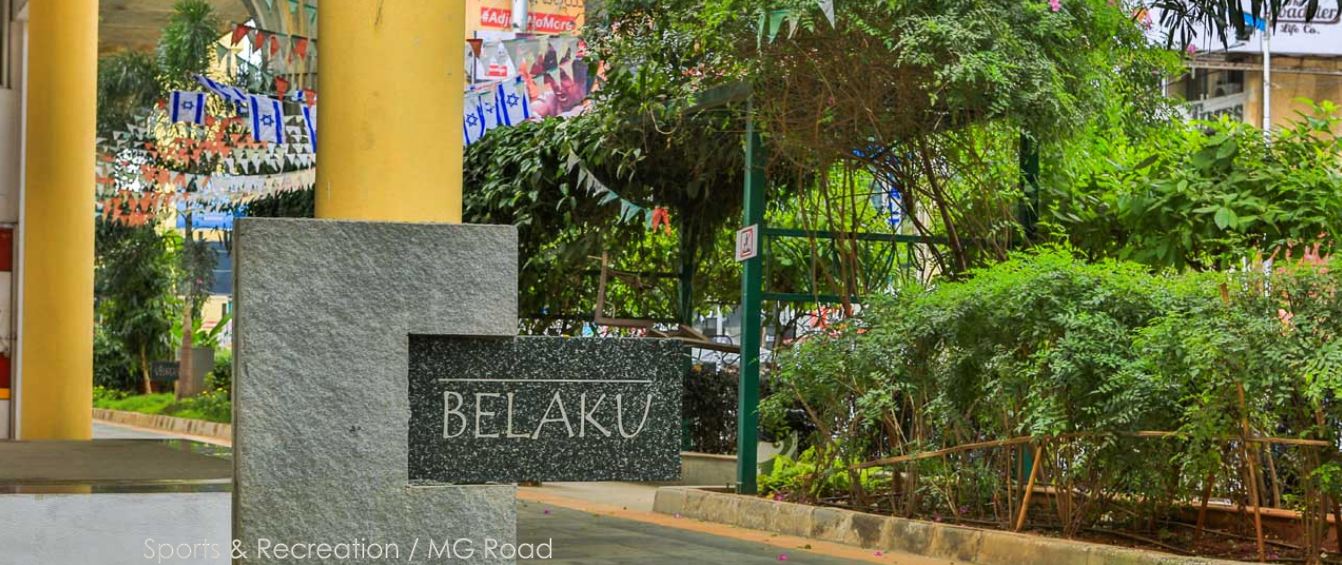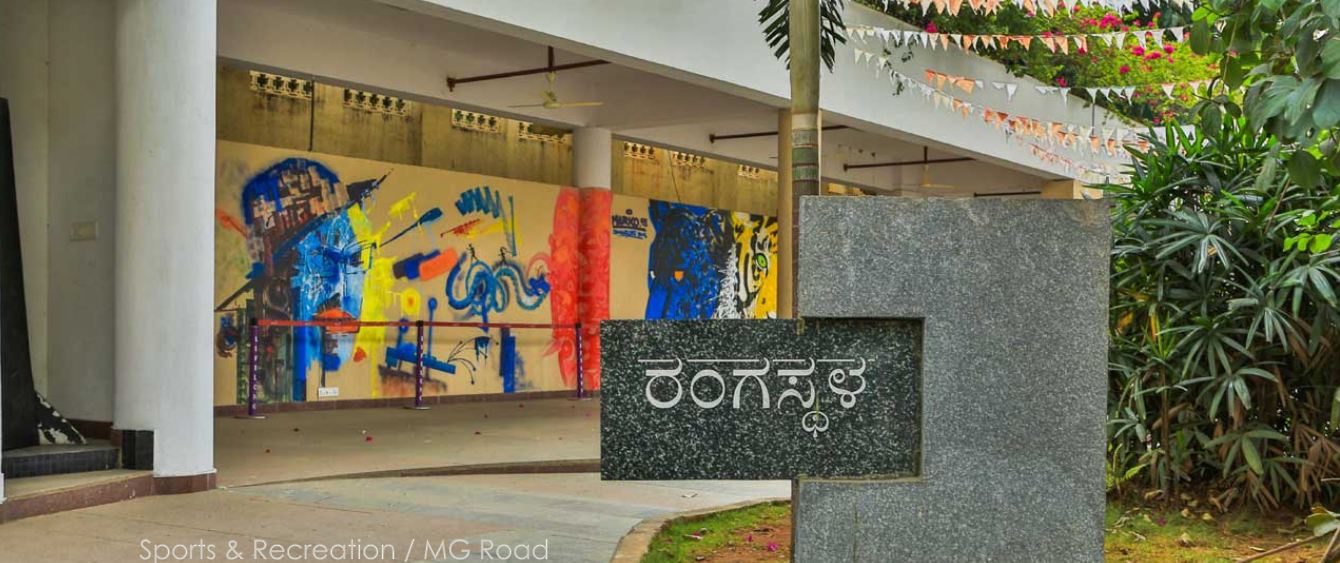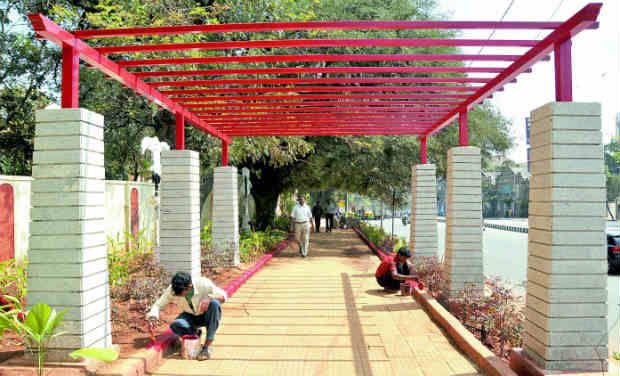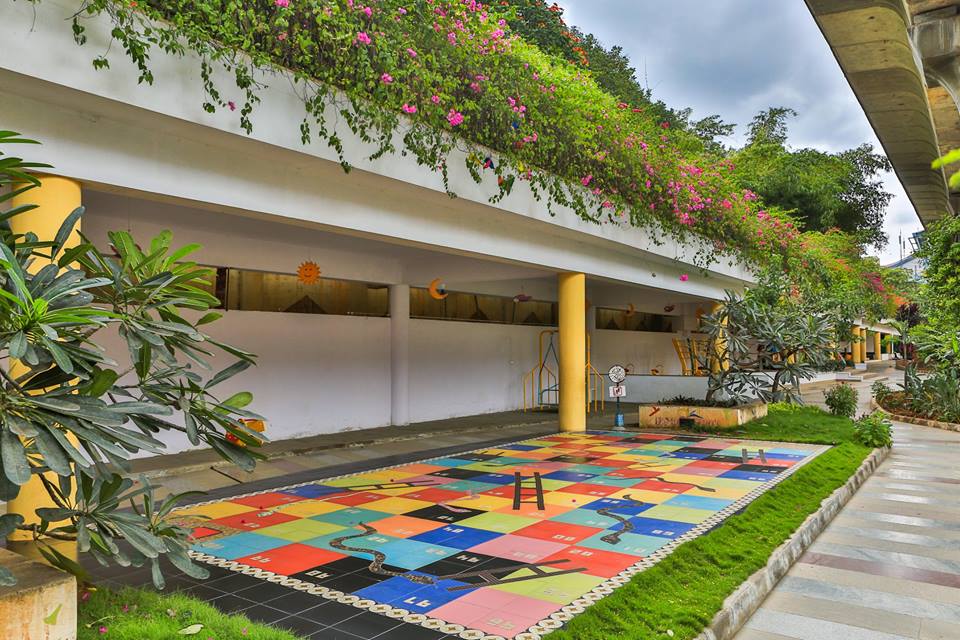 Urban public spaces, which aim to bring people together through common topics of greenery, culture, music and games is imperative in today's fast paced scenario. A welcome break in the city's busiest streets, the bright pink bougainvillea serves as a trigger for artful conversations and unity. The various hues and shades, transforming this drab road to be a constant rainbow in the middle of the city and the use of musial notes and street games has made this sace more interactive and fun.
The 500m long MG road Boulevard has something for everyone. Art lovers can immerse themselves in a fine art display in the Vismaya, Chaya and Belaku, and shoppers can enjoy the marketplace for fairs and street shops in the Nagara Pete where handmade crafts and artefacts are sold by artisans. Children can indulge in a fun game of snakes and ladders in Chilipili where there also is a playground designed for special kids. Foodies can savour delicious meals in the Hoovina Haadi, the upper walkway adorned with bougainvillea and audiences can enjoy live performances in the Bayalu, while tourists can learn more about the history and culture of Bangalore at the info wall, which describes all the fascinating fun facts about the city. The green initiation area is also the special feature of the boulevard where a range of exotic plants and shrubs greet the passersby and people can relax and chill at the Friendship Point.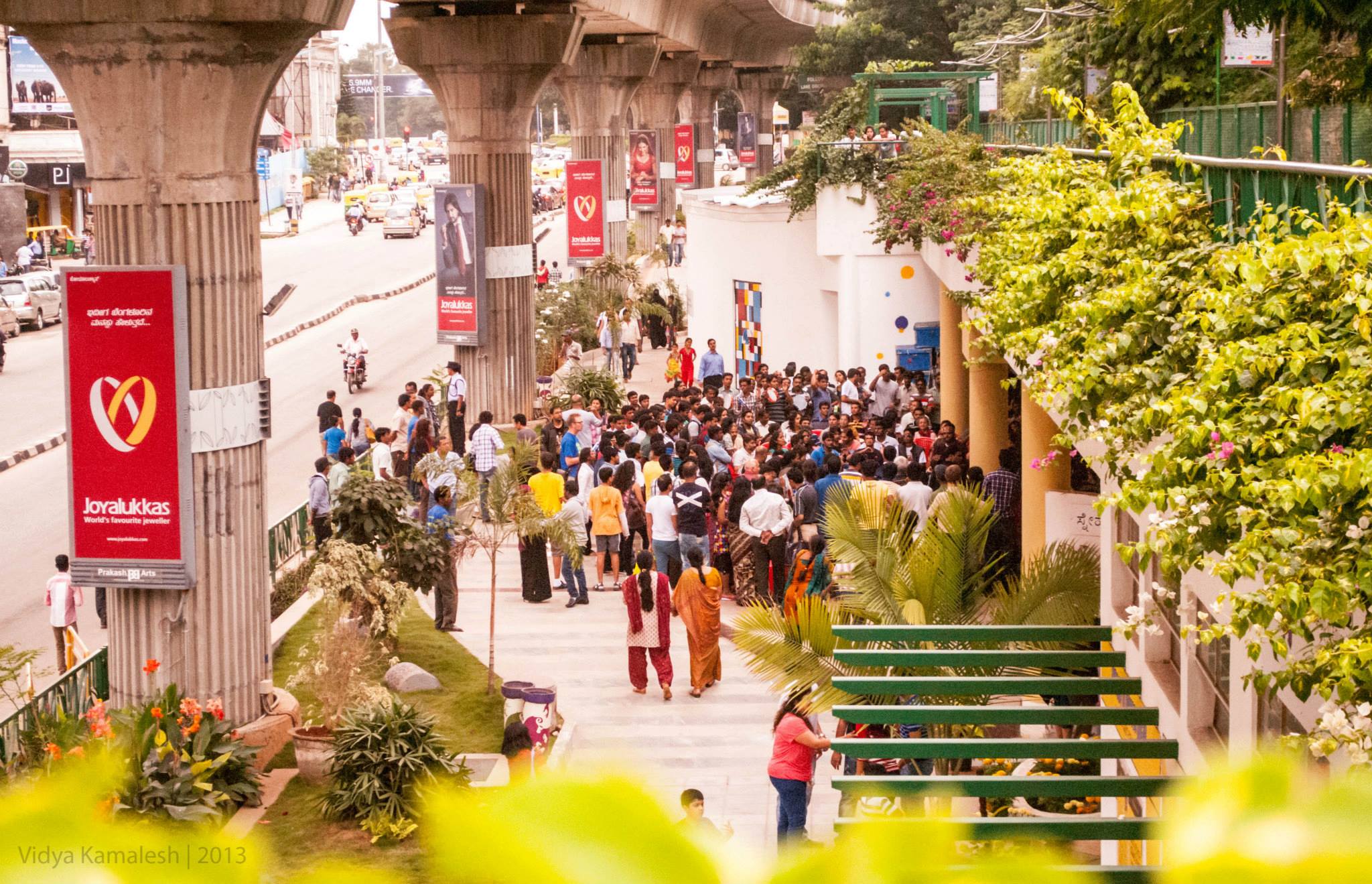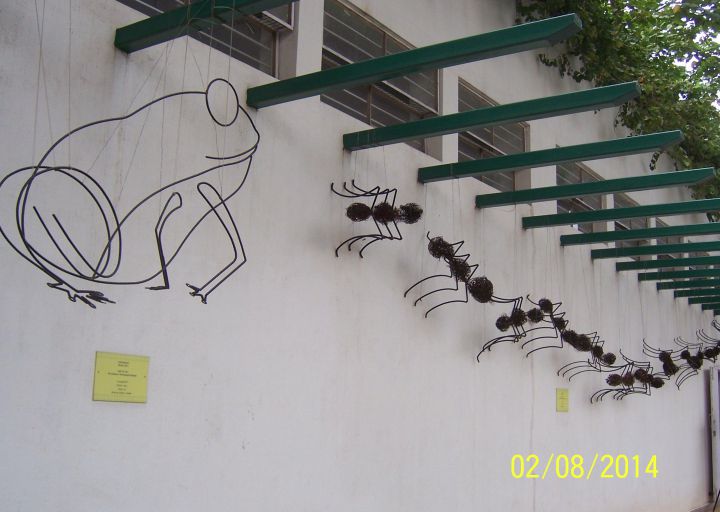 Bengaluru, a metropolitan busy city filled with youngsters, students, families and kids, with a good cool climate is the perfect place to host such a public space. However, citing safety reasons and precautions, this half a kilometer long public space gets shut down after 7pm. Citizens and frequent visitors complain that a public space should be open to the public throughout the day or it defeats the entire idea of a public space. Adding more lights and surveillance to make this beautiful space more safe and friendly for night time users is one idea rather than just restricting public after 7pm.
A huge salute to GNA Architects for their valuable contribution to Bengaluru. This bustling city, with its super active lifestyle needed something that ties people together and reminded them of their roots. This beautiful space with it's many attractions can serve as the example for other cities, where there is a derth of free public spaces. A breather in the busiest locales of the city, gives the people the chance to relax and live in the moment, and we hope citizens of Bangalore realise the value of this gem of a place and maintain it the way it is in the years to come.
Image Courtesy: GNA Architects Website
iheartblr.com