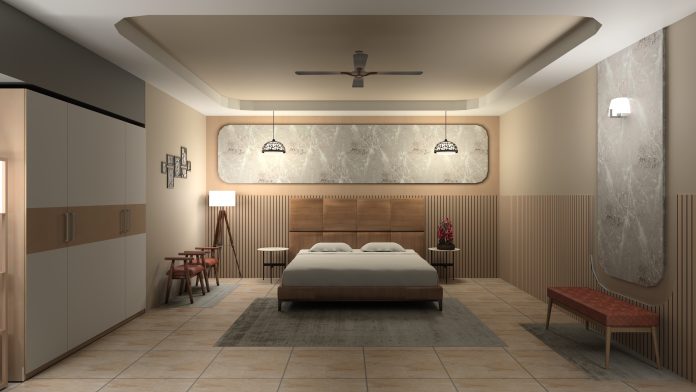 Introducing the evolution of software in design:
India and its design world have been seeing tremendous growth in their technological advancements. Starting from two-dimensional space to making it look from a 3-D point of vision, a lot goes into the making. There's continuous advancement in design software that one can expand their horizons with.
With the enhancement of the AEC (architecture, engineering, and construction) industry starting to make everything cloud-based, the number of applications has been increasing ever since. Keeping design development aside, the industry's much-needed tasks such as material procurement, bill of quantities, and project management are neglected. The current applications work on the desktop which is a layback in today's world where everything is made and saved in the cloud.
How did the software Infurnia start?
The founders were from an Augmented reality (AR) background and providing a solution to the design industry came in handy! During the curation, they felt a strong disconnect between the architecture + interior design scope of work and what reality is. By taking this forward a juxtaposition of both AR and the design software is made – everything can be online.
"We started building very simple tools to create walls and buildings so that you could do architecture and design," explains Mann. "While doing this we kept on researching, and something was nagging us in the back of the head saying that we can do more for this business"
That's where it all started and Infurnia was born!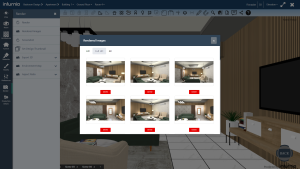 Data can be stored in the cloud and can be accessed from anywhere as files.
Why Infurnia and what makes it stand out from its competitors?
The trendsetter in today's AEC industry – INFURNIA is currently used by many notable organizations. Let's have a look at our new cloud-based contender and what makes it exceptionally good.
Establishing itself as a start-up company in 2016, Infurnia started developing its cloud-based design for architecture and interiors in a hassle-free situation. While the rest of them require a high-end desktop and a graphic card along with files and folders system Infurnia stores everything in the cloud. By far, this can be best compared to our Microsoft applications that have been developed onto our Gmail as docs and power points and spreadsheets. Through Infurnia, the available variants will be architecture, interior design, modular kitchen design, etc. It's impressively quick to model with and automatically allocates rooms/spaces once the wall encloses a space.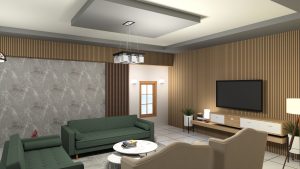 Infurnia render 2- formal living room with TV unit paneling
How Infurnia works as a software:
The interface of Infurnia is relatively simple since it's all done in the cloud and there's no lagging. Attached below is the preview screen of Infurnia when you open/log in to the software. From here one can choose from different templates relating to architecture or interiors.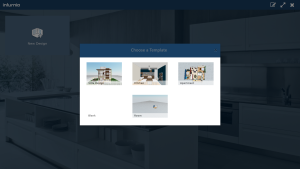 Infurnia interface
It's spectacular to work and model with and automatically allocate rooms/spaces once the wall encloses. One will be able to see the plan and 3d view simultaneously and make changes concerning attributes. To explain it simpler, Infurnia provides us with a lot of options/ tools that make modeling straightforward.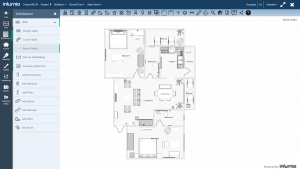 Here's a simple plan view with which one can model any space making use of the tools on the left-hand side.  Several sub-options can be chosen with respect to structure and architecture on opening any tool.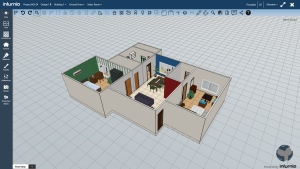 The plan then looks like this image when seen on a 3-dimensional view.
Attributes such as architectural façade elements, walls, flooring, and interiors such as materials, furnishings, and finishes are a part of the initial modeling.
Special features of Infurnia:
Let's dive into the special features of Infurnia that make it shine bright like a diamond.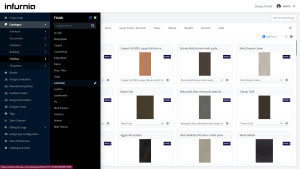 Infurnia has an inbuilt custom library that lets the modeler choose any kind of element along with the finish required. Starting from entities that are as big as façade elements to choosing door knobs Infurnia has it all.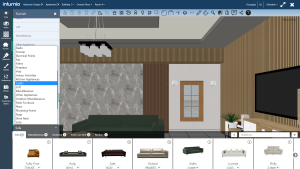 Even minute additives such as the furnishings, lights, activities, fixed and movable furniture, and appliances can be added to make the render look realistic.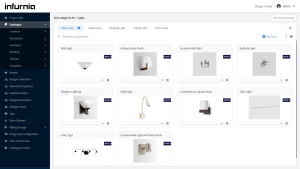 Here's an example of how lights are shown both external and interior light fixtures to be added to the model.
The best thing about Infurnia:
Infurnia has also branched out to BIM (building information and modeling) which means an end to end solutions are provided.
Infurnia gives us a solid structure on the cost of the entire project once the model and necessary details are added.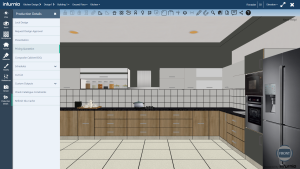 On clicking product details, one can see the sub-options as shown. It gives us an instant pricing quotation and a detailed spreadsheet. There's absolutely nothing to be concerned about since the market rates are automatically generated. And to add on, these vary according to the region where the model is made. A detailed value is provided as seen below.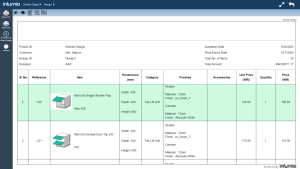 Conclusion:
While Infurnia is currently aimed at residential projects, the founders are currently working to scale it up. Cloud applications like Figma and coding methodologies are influencing all the next generation of tools and the limitation of working individually on files is set to become history.