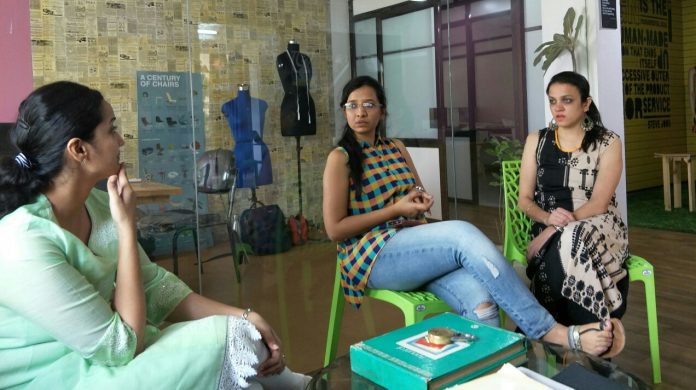 Choose Design! Choose Cindrebay!!!
From picking the perfect rug, to collecting the right accessories over a period of time, to maintaining and decorating the house, it has always been the joy of our moms to keep our homes, looking great. Mothers know every little nook and cranny in the house and thus know exactly where to find stuff, and how to keep things organized. No one knows storage hacks better than Indian mothers! Housewives and mothers in India, have from times immemorial taken on the herculean task of making the house, a home.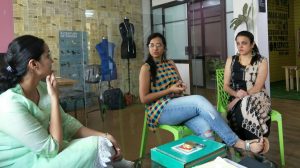 Mothers have been responsible for making sartorial choices for their kids for a very long time. Dressing us up for parties, selecting office wear for our fathers and even picking outfits for distant relatives as gifts, she's been our first stylist ever! Repairing a stray hem, altering a fancy dress costume or reusing old clothes to come up with fantastic new garments, housewives know their way around fashion! But, with all of this talent, why limit them in their own homes? It's time for housewives, to combine their inner talent with a formal interior or fashion course and give wings to their professional career.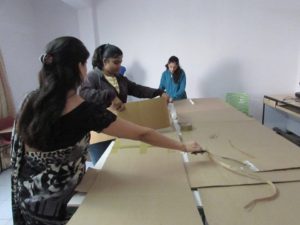 Many a times, housewives go with each other to select fabrics, accent chairs or wall hangings as friends. What housewives do as a passion or as a favor to a friend, they can be doing professionally with the right training and sound technical knowledge. Home makers, as the name suggest have a lot of potential for home decor, home styling and interior designing. A push in the right direction, is all that is required to launch a successful career which can help them become financially independent and confident working women.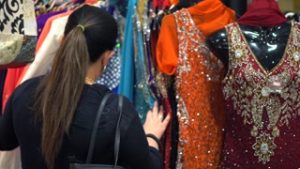 Fashion interests a lot of people from different backgrounds and is something that will stay on forever. A fashion design course, from the best fashion design school, Cindrebay, complete with sewing, embroidery, color theory etc. can give housewives the required boost to initiate their career.
"The steering wheel of your life is in your hands and it is never too late to take the right turn!"
By encouraging our mothers, wives, neighbours, aunts and other homemakers to take up a course, we motivate them to become self-dependent, confident and contribute to society. By joining a course of study, most Indian housewives already have a knack for, like interior design or fashion design, we can trigger a lot of potential and self worth from a large majority of Indian population. Moreover, being an interior designer is fun and fulfilling. The job comes with a lot of appreciation from clients and gives one immense work satisfaction. The scope in interiors and fashion is long term with good income and workflow.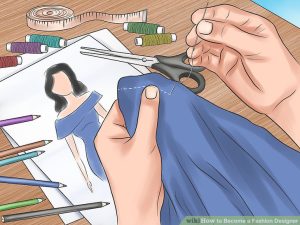 We at Cindrebay Institute of Fashion and Interior Design, offer multiple courses tailor made especially for you. With an ISO 9001 : 2015 Certified Campus in various cities across India, such as Bangalore, Calicut, Kochi, Trivandrum, Coimbatore, Thodupuzha, Kannur and now in Central India in Nagpur, we impart cutting edge knowledge and empower you with world class education. At Cindrebay, our motto is practical training and thus we organize interactive guest lectures from the industry experts, workshops, internships, site visits and virtual classrooms and set a high standard for other design institutes! We can proudly boast about our Autodesk Authorised CAD labs, where we take special efforts to impart computer and software knowledge to our students. We have experienced and dedicated faculty with small batches to ensure complete attention to each student.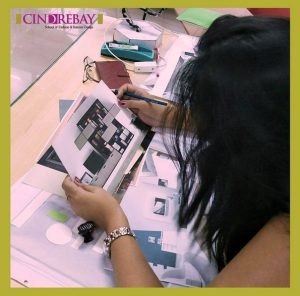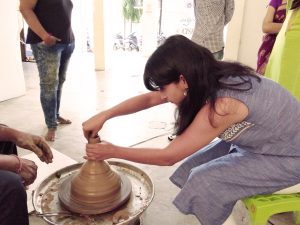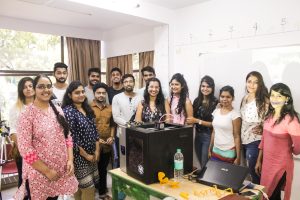 Keeping in mind the different people who like to pursue design, we have curated a lot of courses suiting individual needs. With the best and updated curriculum, we have part time and full time courses in Interior Design, fashion design, photography and portfolio making. Cindrebay also has degree and diploma courses for the same, as well as short courses for interior and fashion design. Life at Cindrebay, is never boring as we organize various events, market visits, site visits, workshops and encourage learning outside the classroom. "The Void" an initiative by Cindrebay – Nagpur, is dedicated to organizing various design seminars and workshops for the design community and aspirants in Nagpur, every week. What's more, we even guarantee placement and jobs with the best in the industry on completion of the course!!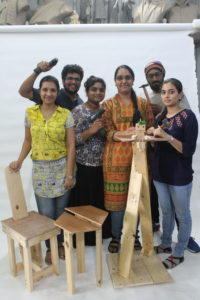 Design, in itself is a dynamic study. You can mould the knowledge and education you receive to your advantage. Design does not bound you in one single direction or course of life. Interior and fashion designers become all rounded individuals who can then choose a lot of different career paths. You can choose to work in an architecture or fashion design firm, start your own practice or boutique, become a work from home freelancer or stylist, become a teacher and inspire other people to take up design, start a furniture or clothes store, a 3D Design artist or a fashion editor, a design or fashion blogger, and so on.
But, most importantly, you can become your own boss!!!