The upsurge in Interior Decor stores and brands in the last decade proves how far we have come in terms of experimenting with designs and details. Today, I bring you the currently ruling top 15 Interior decor trends to feast your eyes. These distinct, daring and damn right ingenious decor are ones we keep seeing on Instagram and Pinterest. Some of my all time favorite ideas and innovative pieces are featured in this blog!
1. DO IT YOURSELF
The DIY trend in Interior Decor is undoubtedly my favorite as it gives home owners endless possibilities to decorate their house and fuels creativity. Reusing and upcycling old things is the most effective, cheap and creative way to decorate your house and also a good use of time. These unique DIYs inspire so many young designers and home owners, and is a trend I absolutely love and wish never goes away!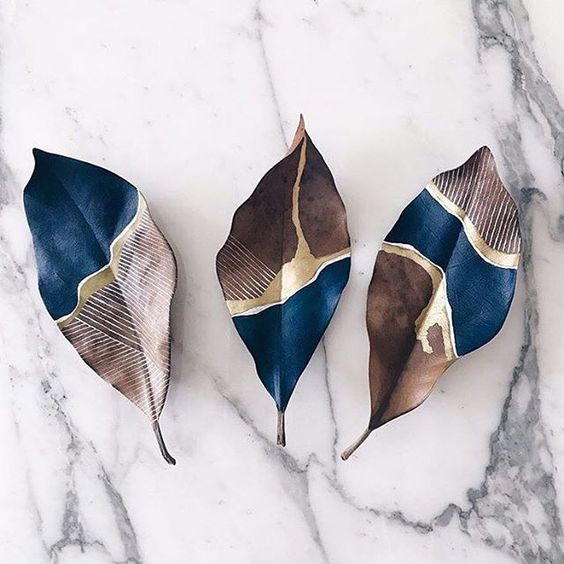 2. HANGING OR POCKET PLANTERS
Turning our homes greener and a whole lot more elegant is the trend of small cute potted plants, or glass terrariums. Almost anything like glass bulbs, small cube planters, hanging planters with tiny herbs or shrubs indoors is a huge decor trend which everyone loves! The little planters add a bit of life, color and interest in the decor and look absolutely adorable! A must have decor item!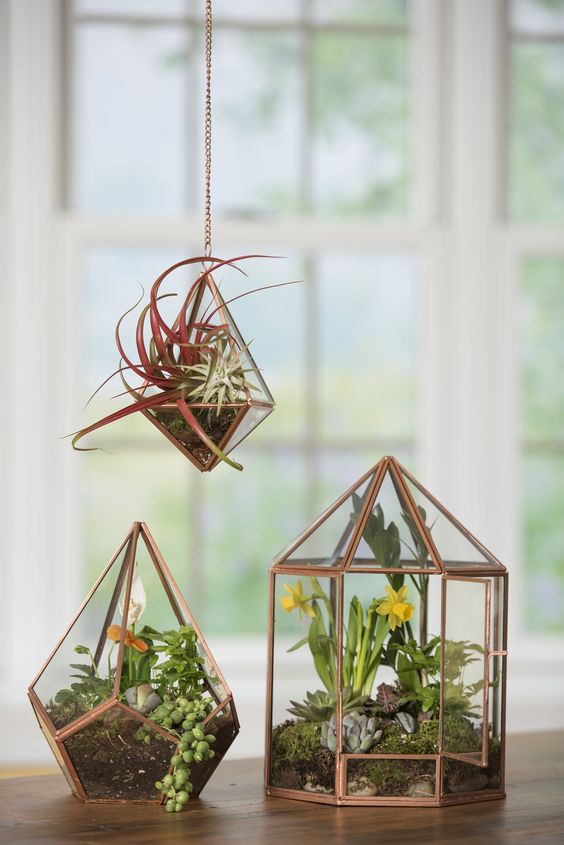 3. WALL STICKERS / WALL ACCESSORIES / ART PANELS
Wall art stickers with cute pictures, inspiring quotes, travel images or World maps etc. are very popular with Kid's rooms, offices, lobbies and restaurants. Decorating walls with these art panels instantly lifts the look of a boring wall and draws a person's eyes. There are a lot of 3D stickers and even wallpapers with different motifs and patterns available. This trend was also followed by different wall painting ideas like stripes, chevron, polka dots etc. Definitely an easy and instant decor hack!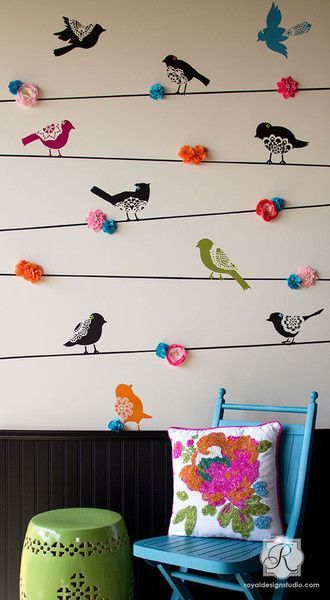 4. QUIRKY DECOR
Funky quirky decor like clocks, desk pieces, mini frames, vintage upcycled items like typewriters, old phones, instruments etc. make amazing interior decor. Even simple items, brightly colored like metal chairs, bulbs or cushions are trending decor styles. These quirky little decor items add to the charm of the place, look great in small offices, pubs or restaurants, bedrooms or living spaces etc.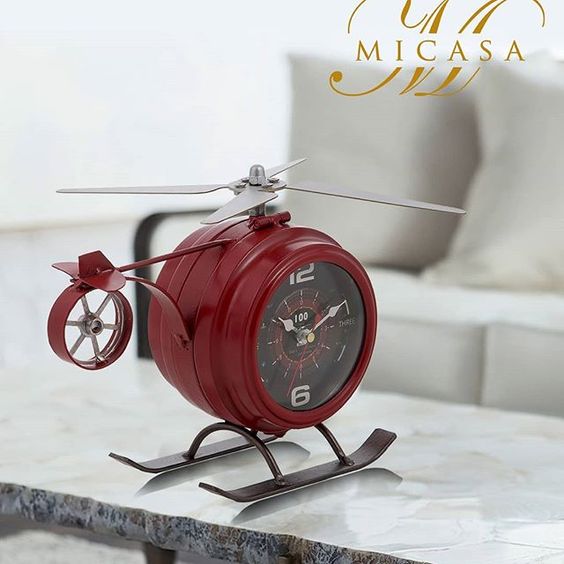 5. INDOOR PLANTS
I love everything in the picture below! The contrast of the black and the wood flooring, the huge black planter, the ladder with the small planters and the cute little artefacts adorning the shelves! Indoor plants and small planters can never go out of style. The key to this decor is to keep everything simple and play up the drama with the plants. Simple, neutral, artsy and timeless!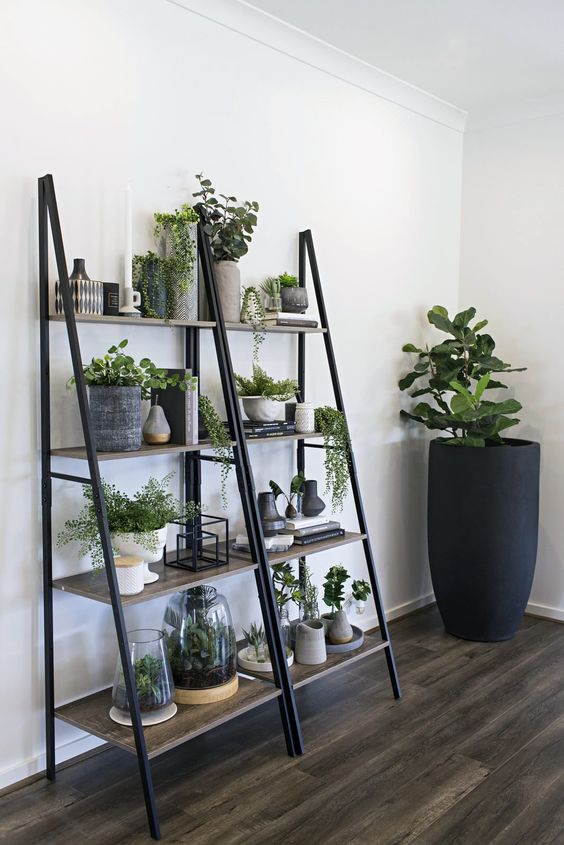 6. LADDERS
One of the most genius interior trends was the use of ladders. As shelves, as dressers, as planters, as wall hangings etc. unique designed stepped shelves is a major ongoing interior decor trend. One of the most popular trends lately, they can be upcycled from old existing ones, DIYd with some wooden planks or bought almost in any furniture store.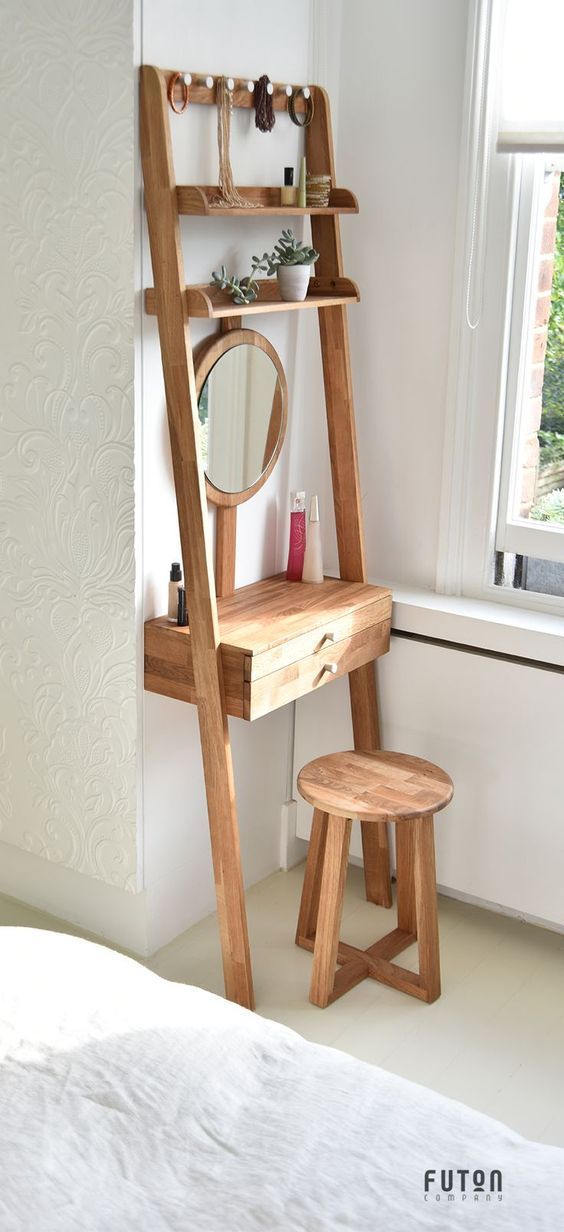 7. PICTURE FRAME MOSAIC
Undoubtedly the most seen, most used and most popular of all times decor idea is the picture frame mosaic. The trend is easy and goes with any kind of interior design – classic, modern, contemporary, minimalist, bold! Moreover, the art is a way to reflect your thoughts, your personality and a way to motivate yourself. A decor trend which is surely a winner!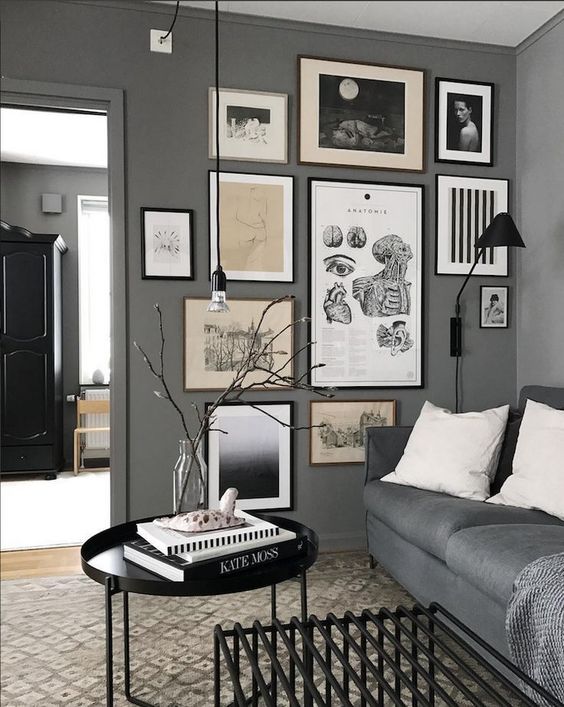 8. MIRRORS
Antique mirrors, vintage mirrors, simple full length mirrors, artsy cut glass mirrors, painted or designer mirrors – whew! Mirrors are definitely a go to home decor item. With a huge price range, from extremely cheap to very expensive, this trend is open to everyone, with very little chance for mistakes. Mirrors work in foyers, in bedrooms, in cafes, pubs and with almost every interior design style. A safe bet!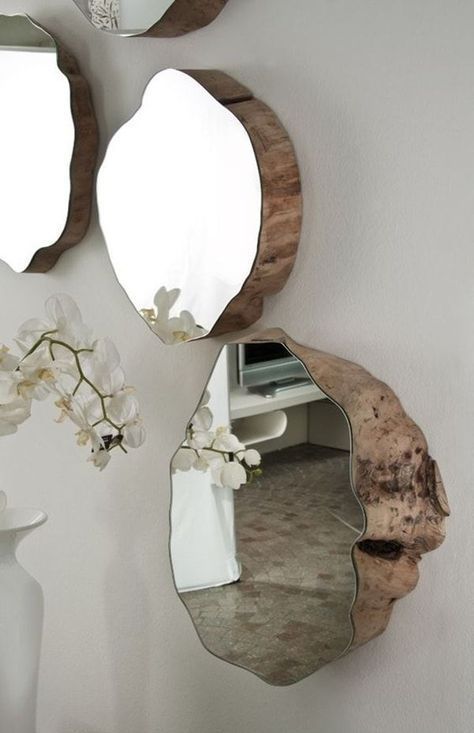 9. GRAPHICS / POP ART / GRAFFITI / COMIC STRIP
Another young and hip trend is the graphic or graffiti wall, most common in pubs, bars, restaurants and lounges. A lot of creativity was seen as this trend progressed, with comic strips being featured on walls, pop art in all forms like extremely bright and colorful, black and white, dark humor appearing on walls and at some point creative memes and quotes. This fun and engaging form of decor is another trend we can't get over!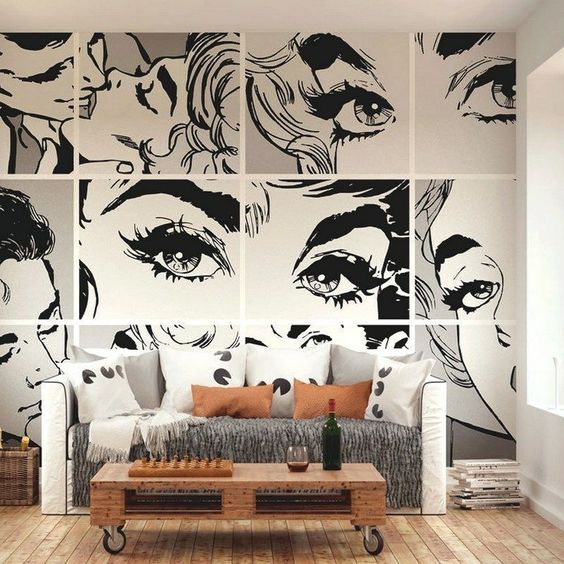 10. BOHEMIAN / EARTHY / ARTSY
Speaking of extremely colorful and bright, how can we overlook the Bohemian styles of decor? Woven wall hangings, dream catchers, wreaths, branches and colorful pictures and items are typical of the Bohemian trend. Earthy neutral tones, fresh plants, lots of patterns scattered in the room in the form of soft furnishings, rugs, curtains, cushions etc. are also popular in this style. Bohemian is best suited for casual living spaces and bedrooms, although they can be subtly done in restaurants and private offices.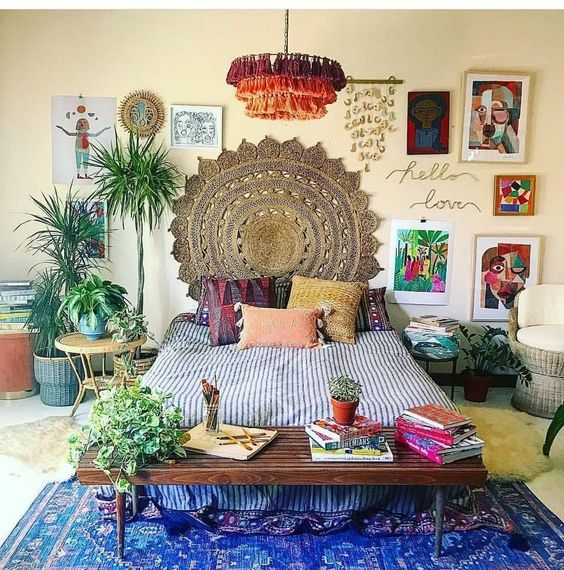 11. FURNITURE TRENDS
Old vintage furniture made a comeback with the Victorian and classical styles of furniture in heavy demand. One emerging trend in furniture was also the 'Distressed furniture' which got featured in almost all Interior platforms. Upcycling an old piece of furniture, by painting it in a cool tone like teal, aqua blue, emerald etc. and then distressing it, to give it that luxurious worn out feel was one of the top decor trends of 2017. A must feature on this list!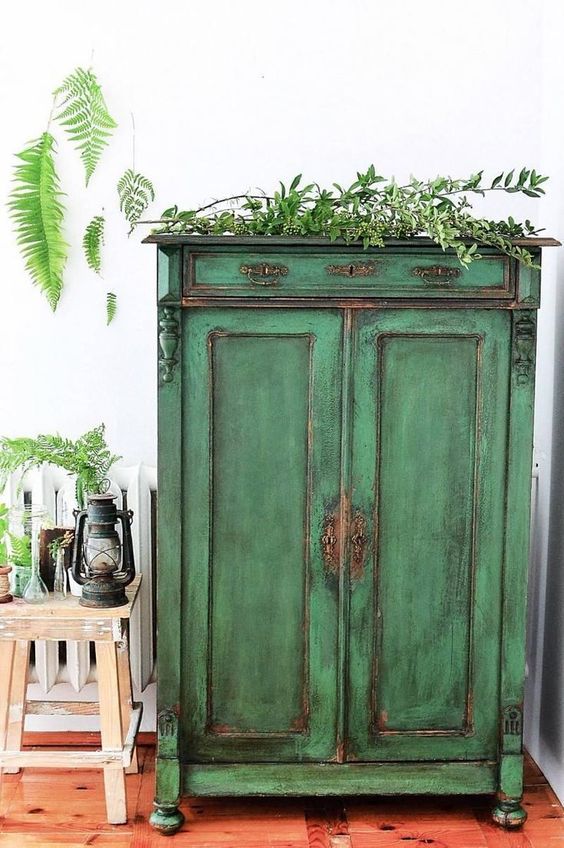 12. INDUSTRIAL DECOR
Dark and mysterious, the industrial style rugged decor is a hit amongst youngsters, which explains why almost every other bar in India was designed in this trend or featured atleast one decor item in this style. Industrial style light fixtures and decor using old gears, machines, pipes etc. furniture and material treatment is simply a visual treat.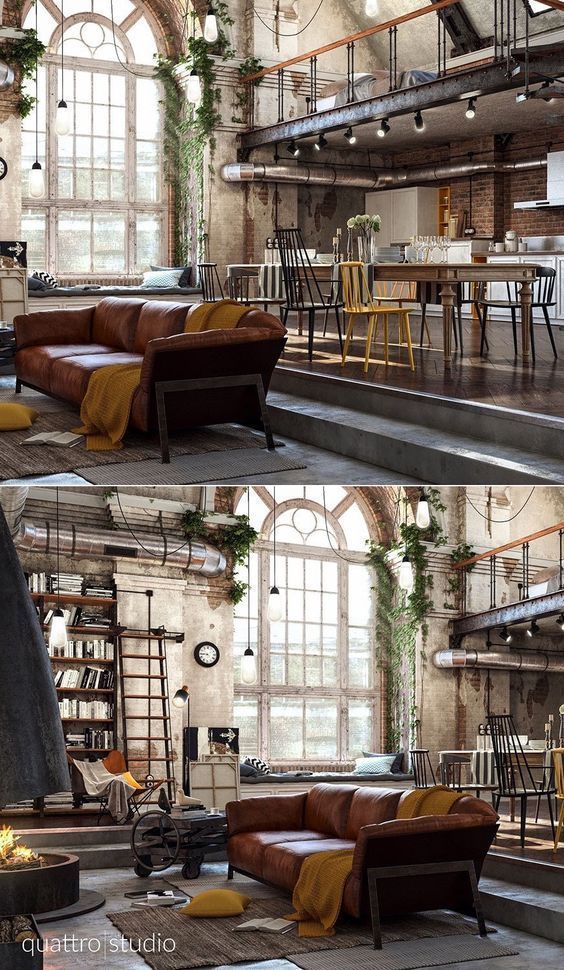 13. HANGING LIGHTS
This trend was so wide and so popular, it deserves a special category! Hanging lights, pendant lights, chandeliers etc. is a trend with no signs of stopping. Innovation in technology and ease in use of materials like glass and metal have allowed us to go so far with lighting and the results are spectacular! Hanging lights are a decor idea which work excellently with every interior design scheme and look simple yet ultimate!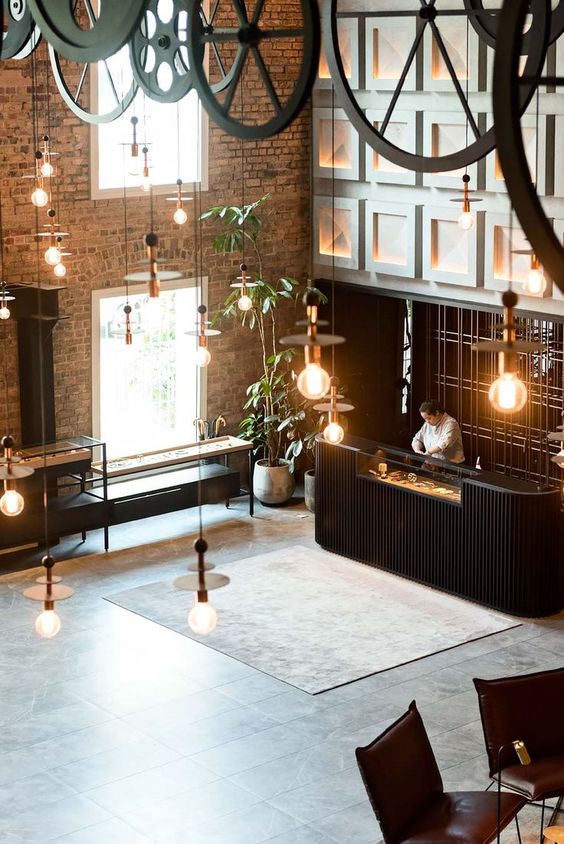 14. MINIMAL / CONTEMPORARY
Minimalism was a universal trend which swept everyone including the Interior Design world. Decor in the modern settings was very sleek, classic, neutral and simple. Art and artefacts were used to subtly compliment the rest of the design and merge in the colors of the space rather than stand out. Ideal if you are going for a classy and timeless look!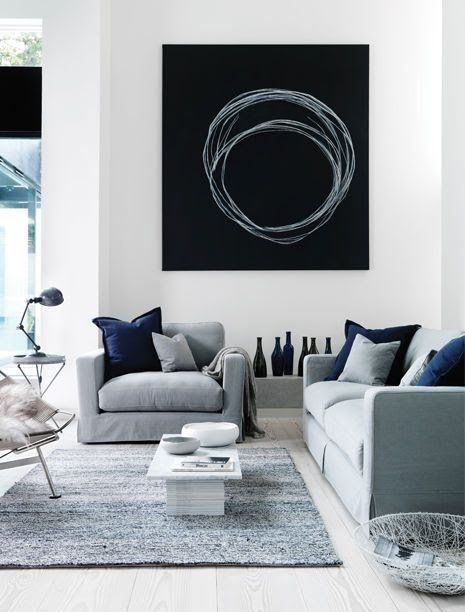 15. SHABBY CHIC DECOR
Soft pastels, nudes or whites which were trending inspired the shabby chic decor style. Everything from furniture, soft furnishings, artefacts and wall decor in this vintage effect with a little distressing and gold trimmings comes under this category. Shabby chic was seen mostly in small boutiques, living spaces and bakeries. A trend one should follow in small doses, but beautiful nevertheless.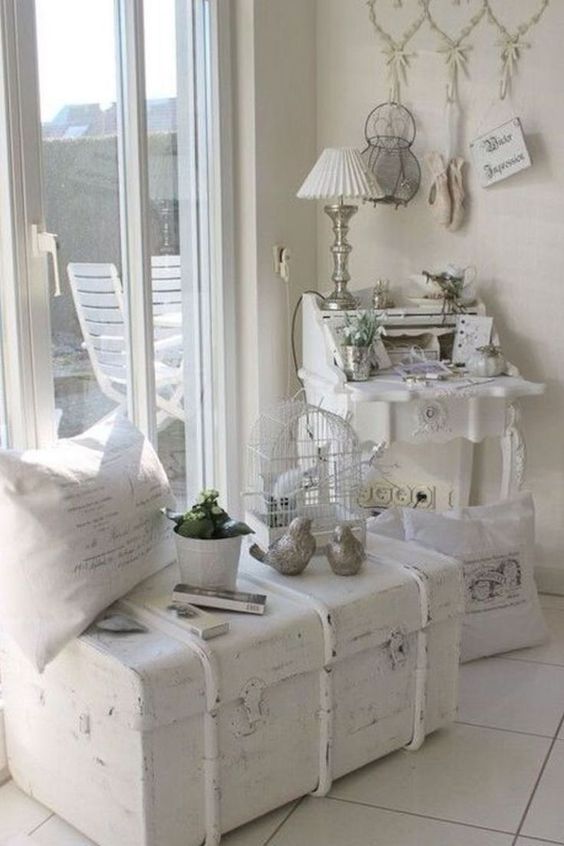 This brings us to the end of the top 15 Interior Decor Trends. There are a lot of ideas out there and home decor is evolving every second. For more amazing ideas, visit our extensive Design blog on Cindrebay where we cover design topics like Architecture, Interior Design, Landscape and furniture design, Fashion design, Graphic Design and much more!