Haven't we had enough of those metal railings? I am sure you can picture them, the rectangular frame with vertical balusters! The other type which has become a staple in the railing design, is glass railing. Every apartment or office, has a slightly different iteration of either the metal or the glass railing and it makes me cringe every time I see a beautiful staircase or balcony ruined by these boring railings. Here's a compilation of some very unique and interesting railings in interiors and staircases to make your Friday better!
1. Wood me Good.
Wooden battens as railings is one of the best options in interiors. A perfect storage plus aesthetic solution, these railings look extremely chic and are functional to stash away those extra items, books, artefacts etc.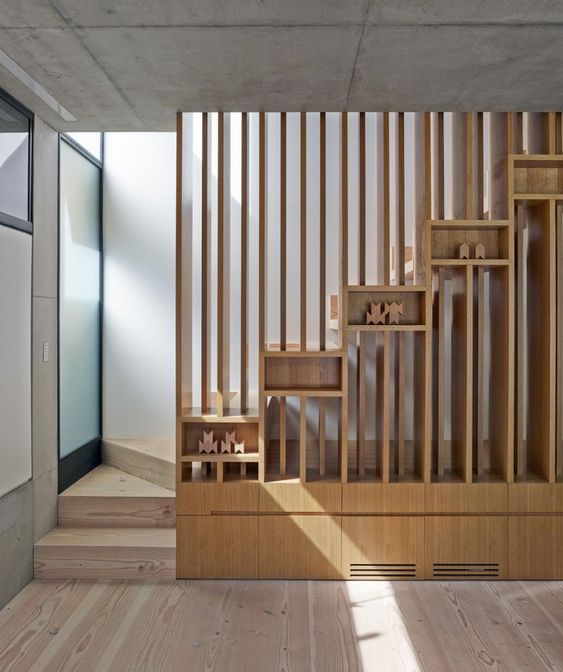 2. Of Strings and Ropes
One of the easiest and cheapest ways to install a railing is to go the jute way. Ropes, strings and metal pipes are used in interesting patterns by means of hooks to create a sort of safety net around the staircase.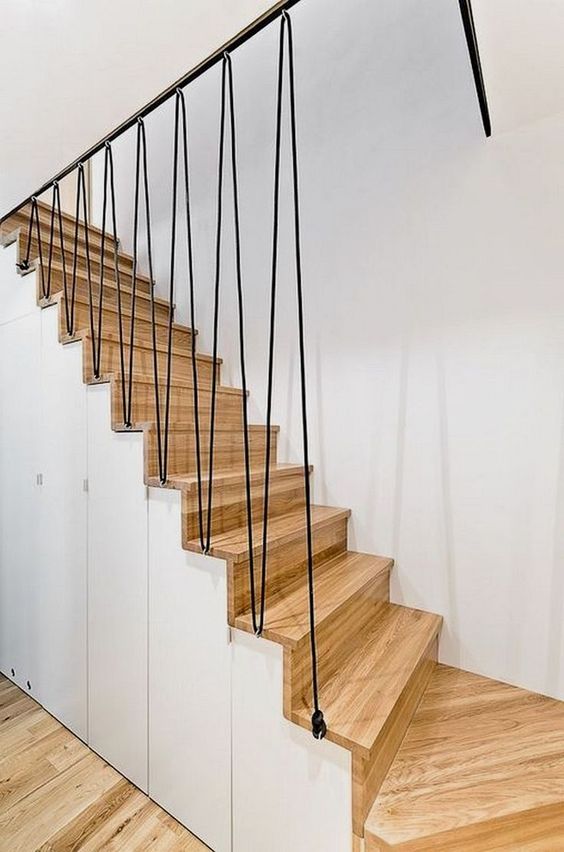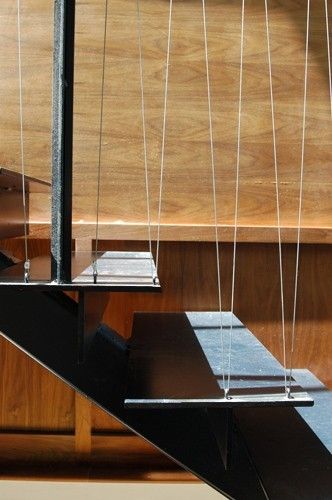 3. A Metal Veil
Perforated metal sheets or jalis make for an interesting railing. They lend character to the space because of their complex patterns as well as the play of light and shadow. Metal sheets are also very sleek and thus are employed in tight staircases.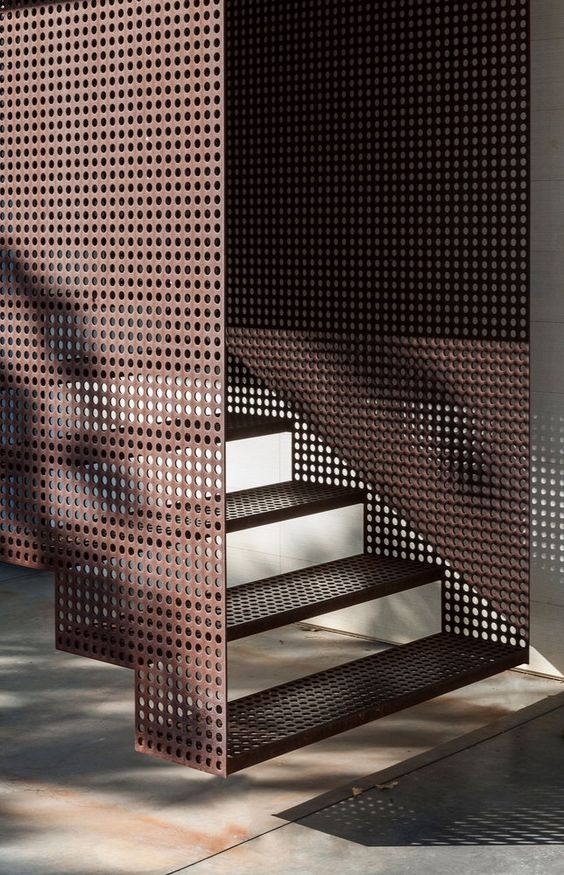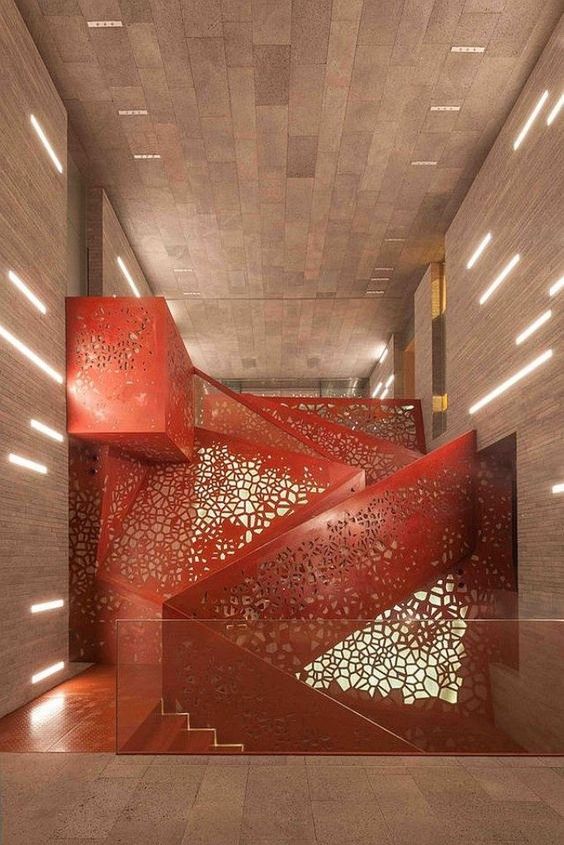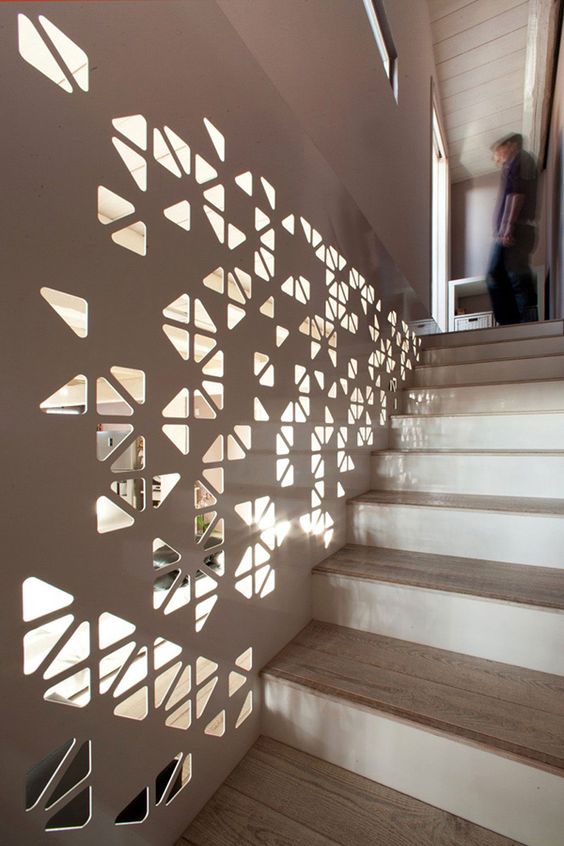 4. A Puncture in the Wall
Extremely in trend, this particular detail for a parapet is absolutely ingenius. This detail works perfectly when the staircase has an adjoining wall, which is simply cut out at a particular height, finished and sometimes lit to make a niche for support. Inexpensive. Classy. Useful.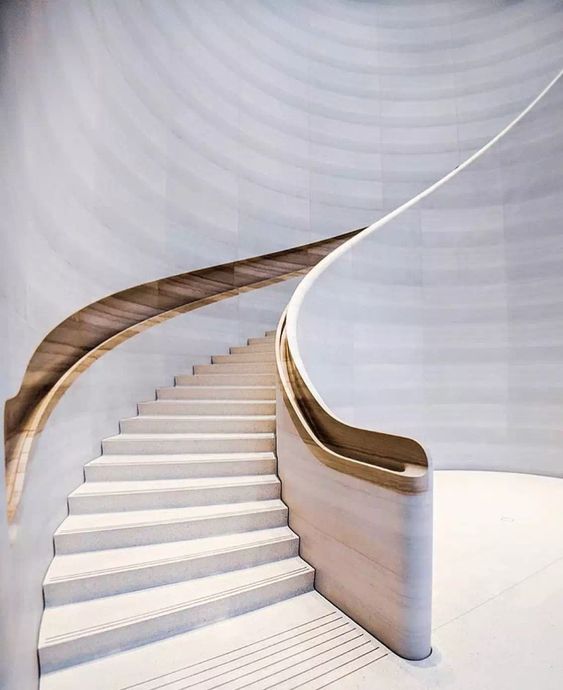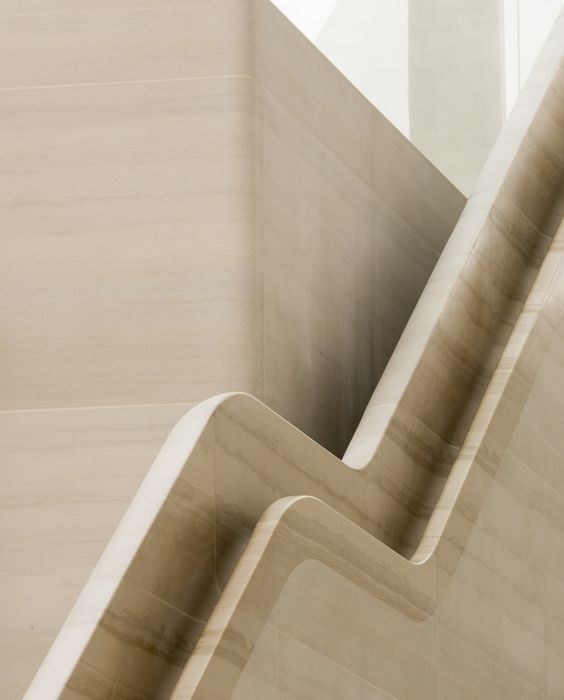 5. A Pipe Dream
Metal pipes are the go to railing option. However, a twist on this general typology can give fascinating results. Creating interesting shapes, playing with heights or orientation or taking the industrial raw interiors up a notch are ways to make a difference with metal when it comes to railings.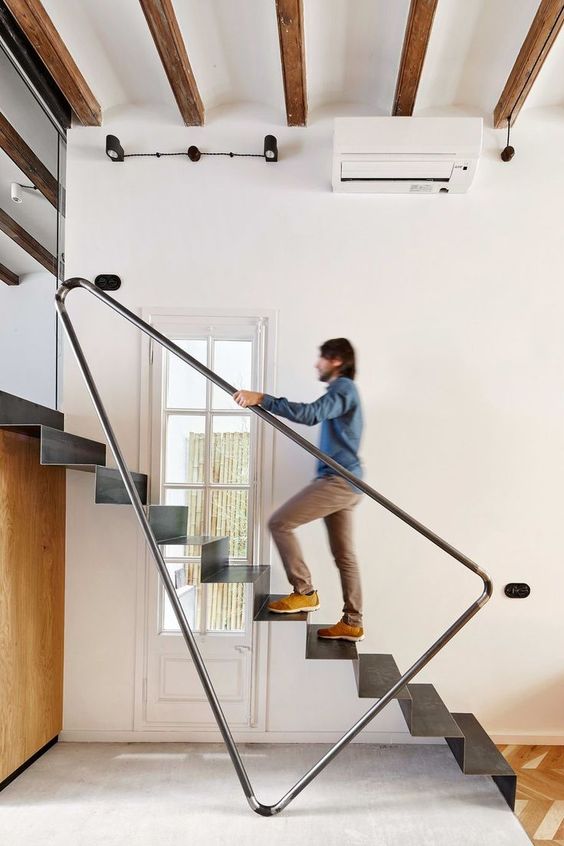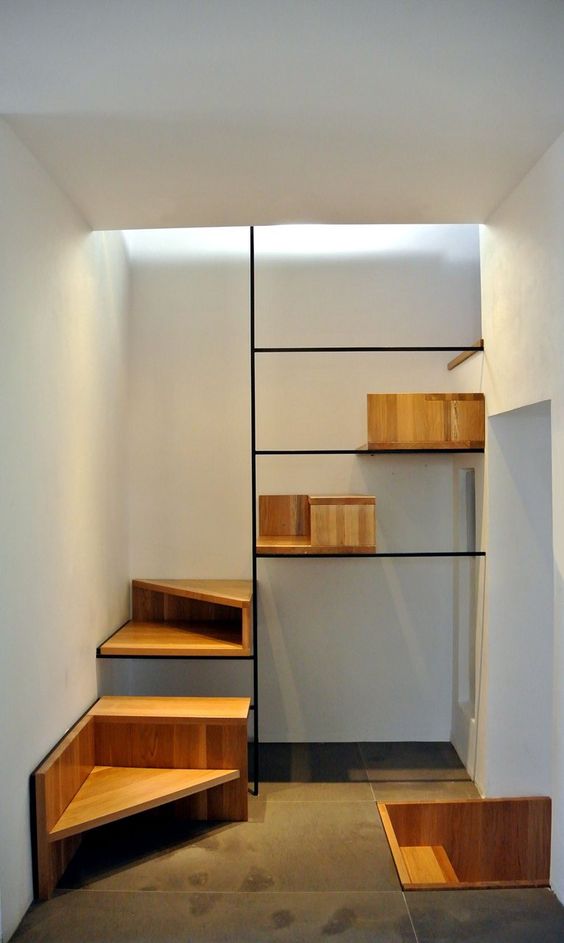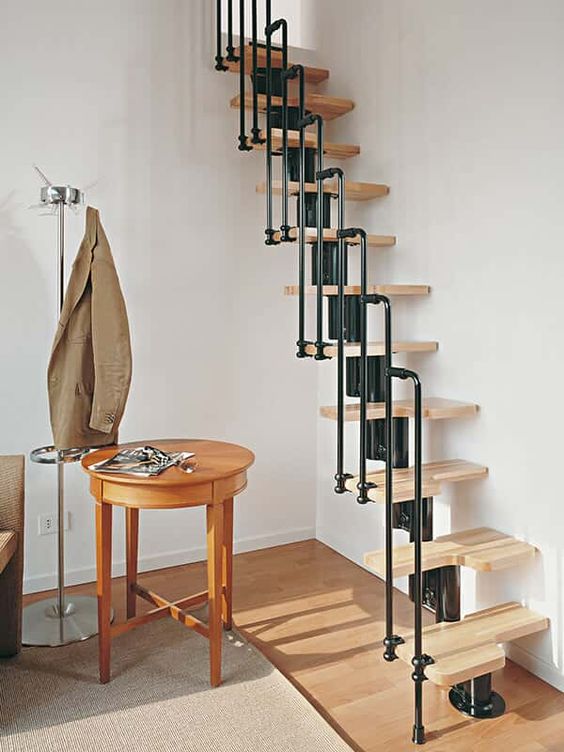 6. Two in One
Fusing the wooden battens with metal pipes, this railing has the best of both worlds. They make for a beautiful screen which allows diffused light and shadows while also providing a private vertical transition.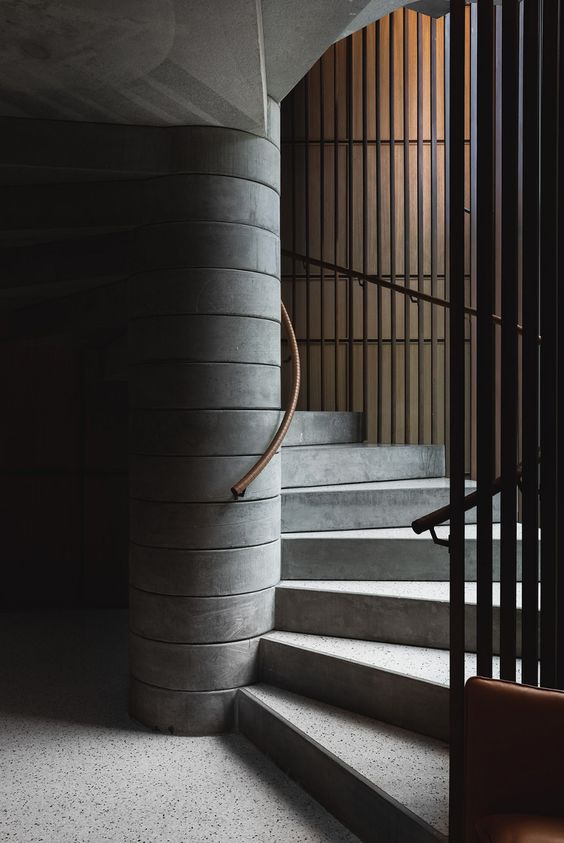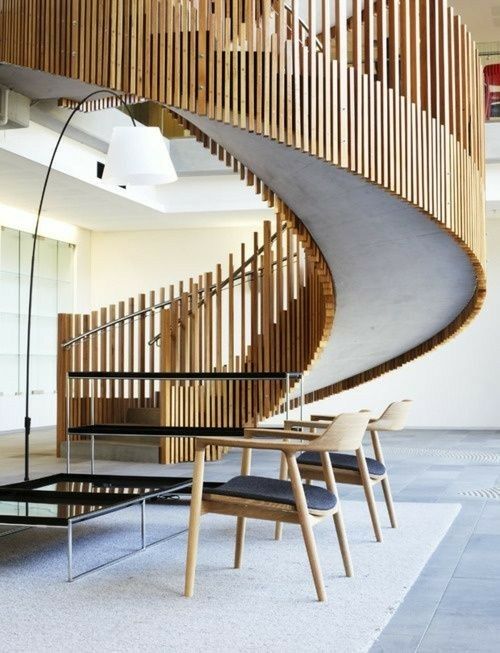 7. Solid or Void
Playing with the massing is a good way to generate a railing design. A solid parapet wall, maybe of brick or wood can be punctured to create a solid and void combination. This typology works very well when color blocking is applied, i.e. one element – the staircase is in a solid color and the railing is another solid color without any pattern or motif.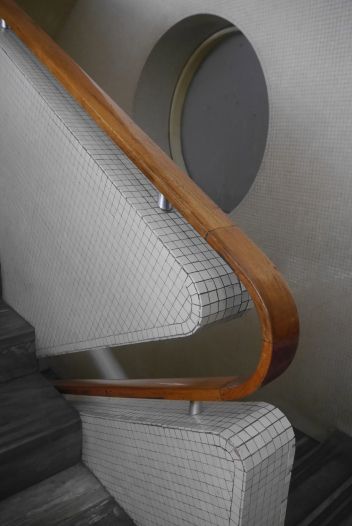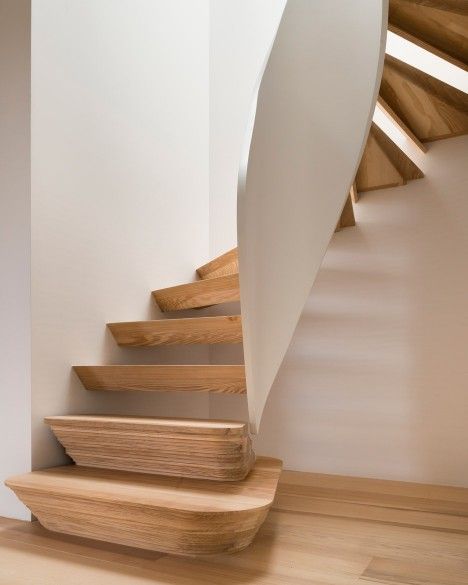 8. Fluidity in Material
A winding or circular staircase is already a sculptural feature in a space. A twisting railing adds more delight to this feature. A fluidic effect can be achieved with bricks, stone, metal or glass to complement the geometry of the staircase.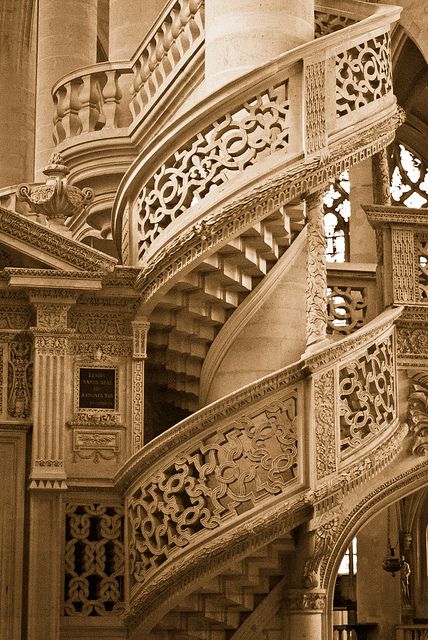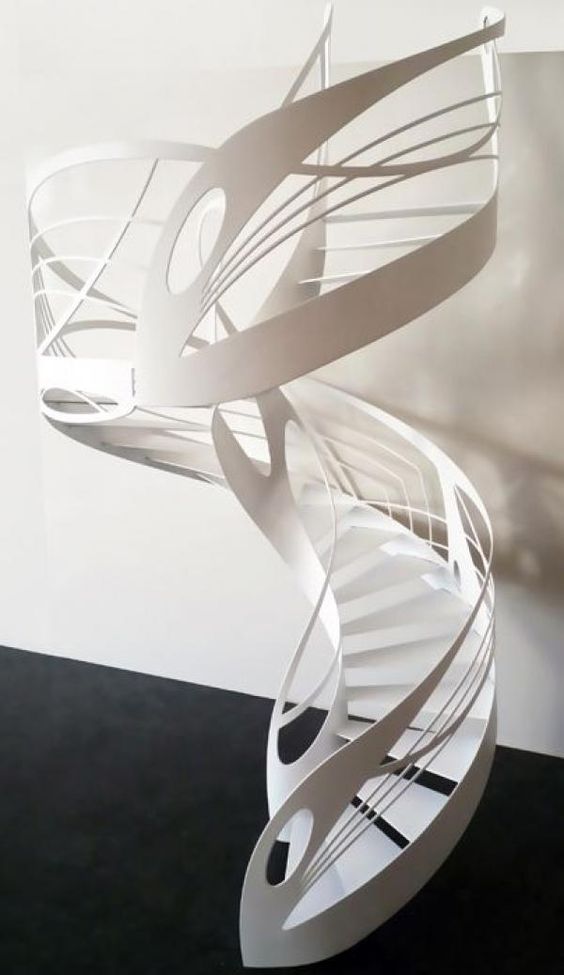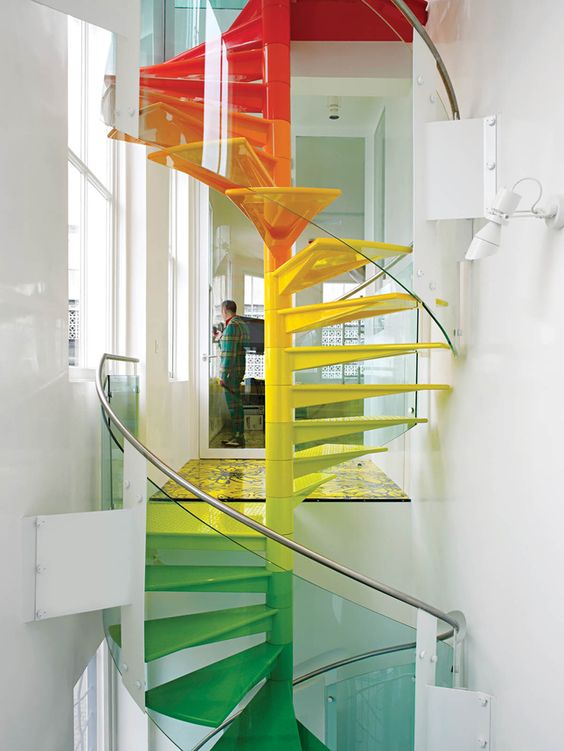 Railings are an important component of interiors. It provides protection for vertical climb while adding to the design theme in play. Selecting a railing for terraces, balconies, bridges or staircases is not just a matter of fulfilling the function but also corroborating the design language in a floor to ceiling facet of the space. I hope this curated list of railings and balustrades gave you some inspiration for your next design adventure!