The month of June, is already upon us and it Spring feels are in the air! There are rains pouring in different parts of India, the wet mud smells magical and the atmosphere is suddenly a bit more colorful. Driven by this happy feeling and all the shades and hues around me, I have been inspired to start a series on Interior Design Styles! Why not recreate the amount of colors that you see outside, into your own homes? So this June, you and me are going to explore 12 different kinds of interior design style, and 50 ideas on each! Are you ready? Let's begin with my favourite style, Contemporary Interior Design!
1. LIVING ROOMS:
Three words to describe contemporary living rooms are sophisticated, minimal and monochrome. A few colors characterize this style, with pops of bright interrupting the rhythm. A bright wing chair, adding color through plants or photo frames, a colorful rug is what relieves from the one toneness of it all. Lines are clean, straight with comfort being the king.
Living rooms, which used to be very formal and conventional a few years back, have been transformed into an understated comfort zone these days. Straightforward, unornamented furniture, mostly in grey/blue/beige neutral hues define the contemporary look. A single element is elevated in capacity, as the rest of the decor celebrates simplicity. This element can be a powerful art piece, a chandelier, a majestic potted plant, a floor lamp etc.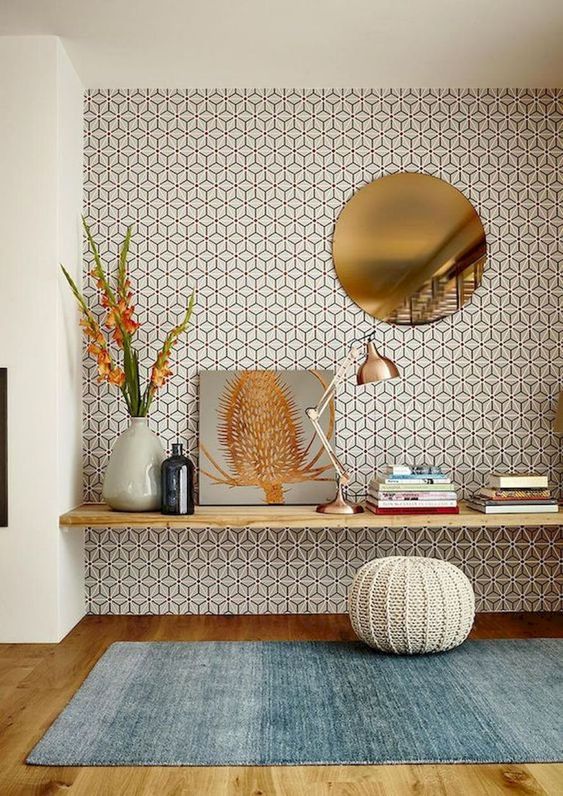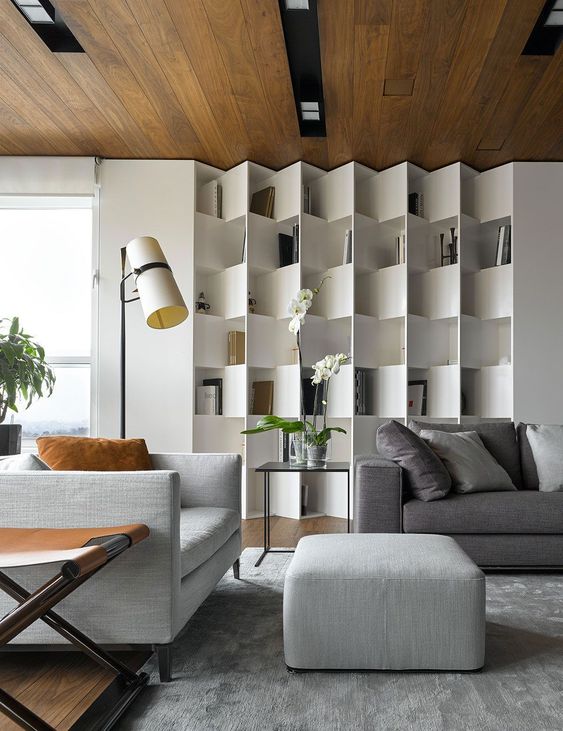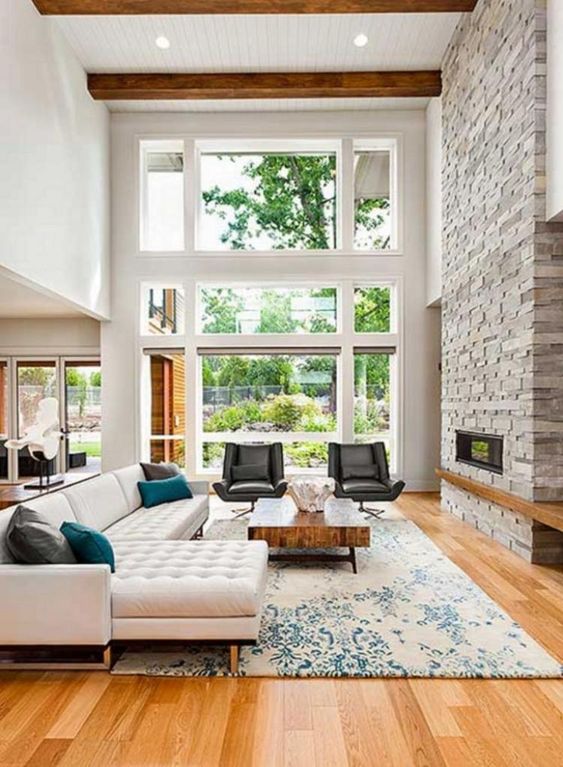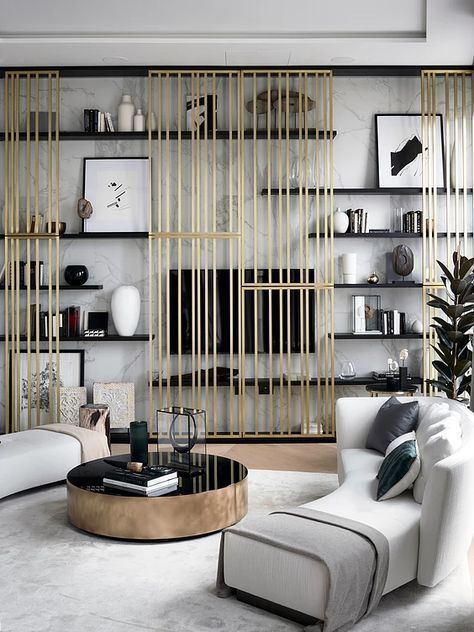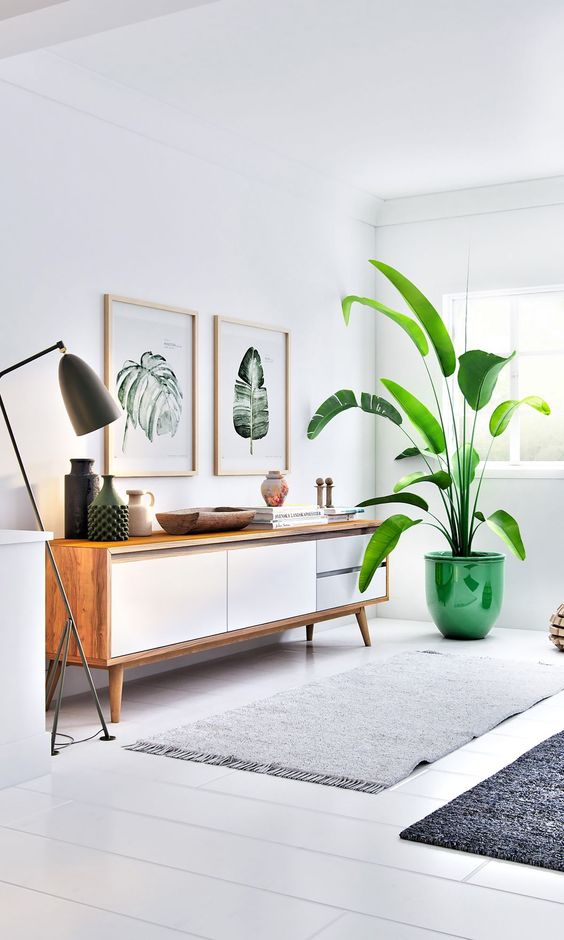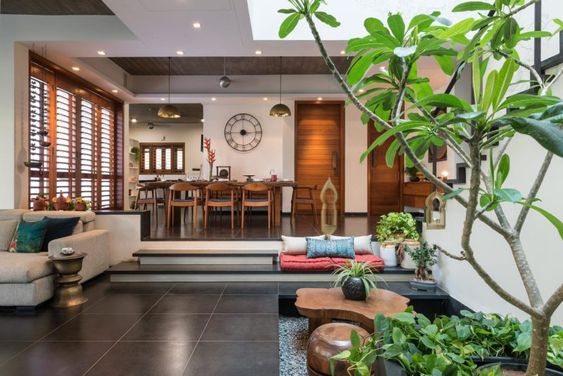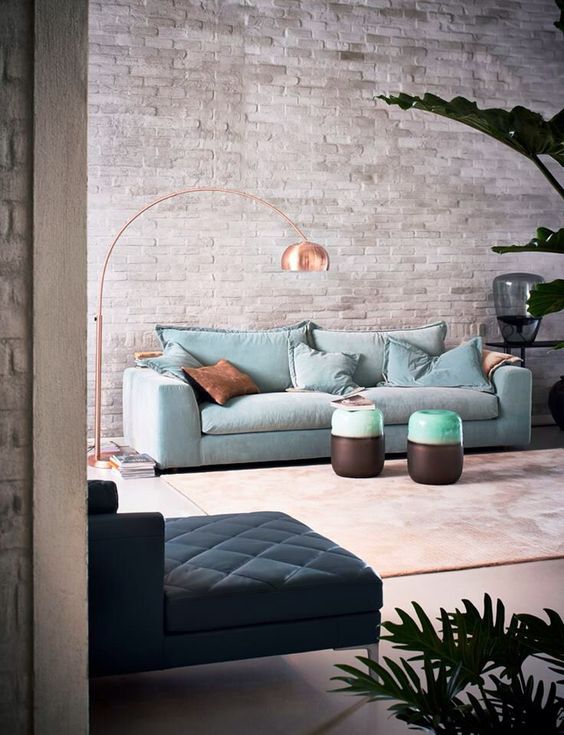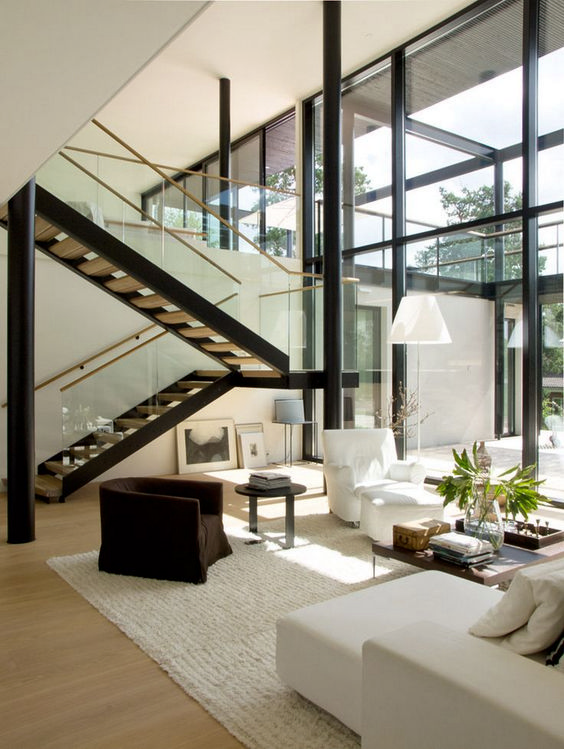 2. BEDROOMS:
Contemporary interiors for the bedroom in Indian homes, is according to me a perfect route to take. Easy to create, easy to maintain and easy to live in, this design style was made for the Indian man! We find ourselves looking at the same color tones, brown, grey, white and sparks of blue. Materials used are easy on the eyes, wood, (plywood and veneer/laminates) stone or wooden flooring, wall panelling and diffused mood lighting.
Taking the style, a notch higher are the fixtures and fittings used. Observe how the conventional bedside lamp has been replaced by hanging light fixtures which add value to the space! The ceilings and basically all the lines are straight and clean, without attracting too much attention, and letting the eye be drawn towards every material and the charm they together exude. For ideas on attached bathrooms, click here.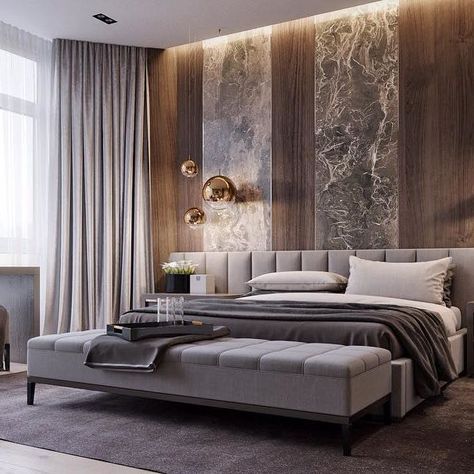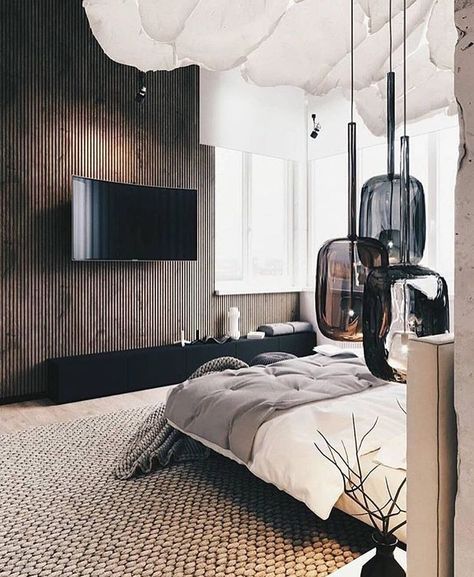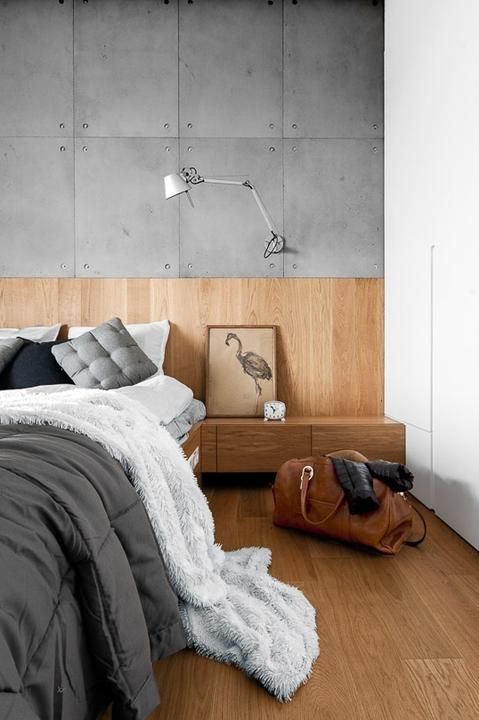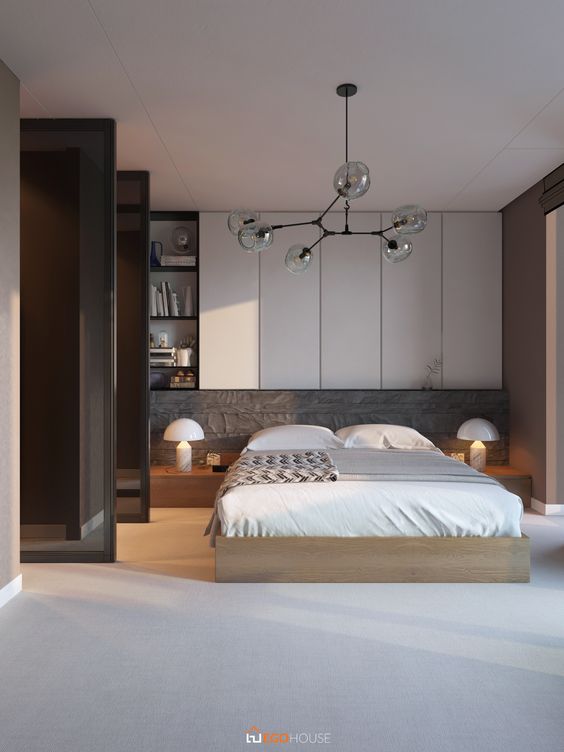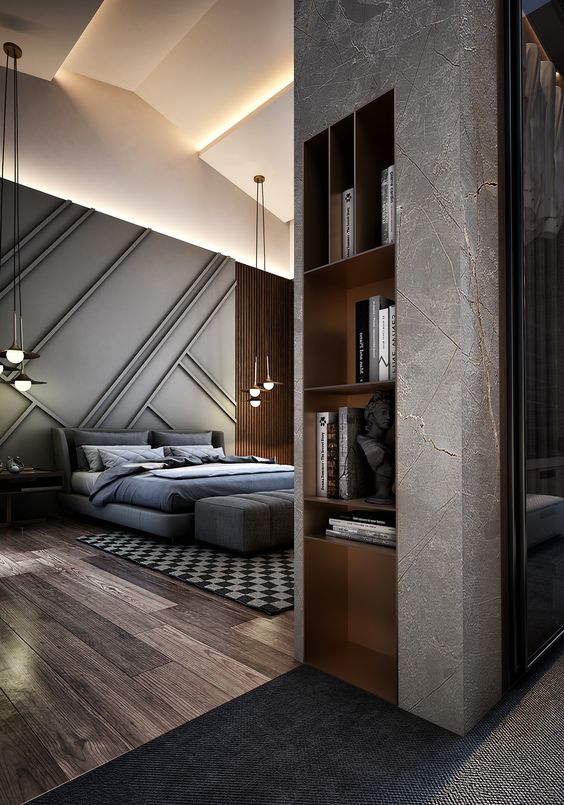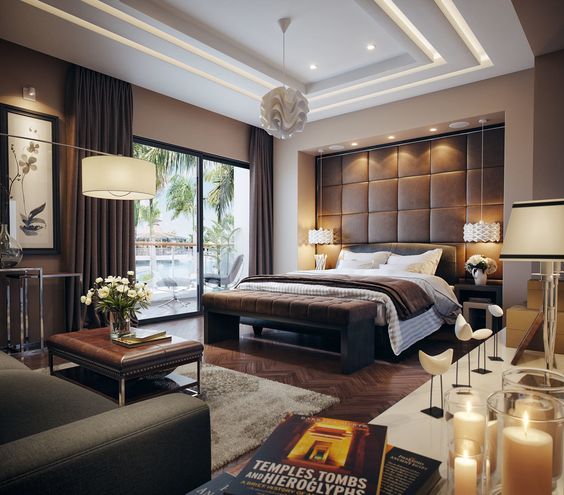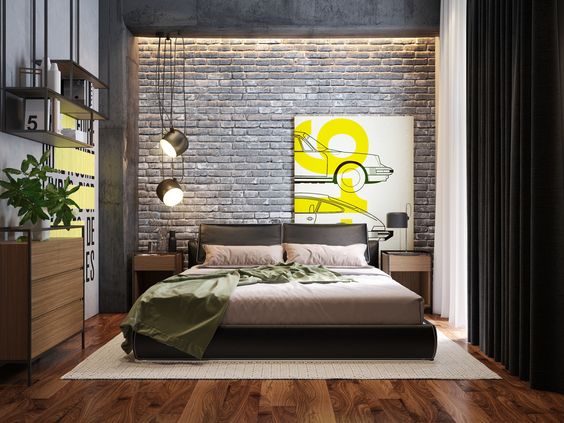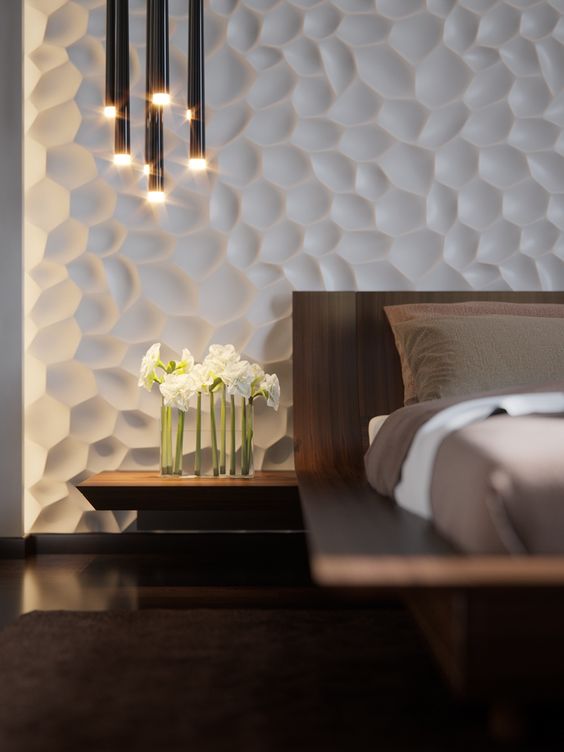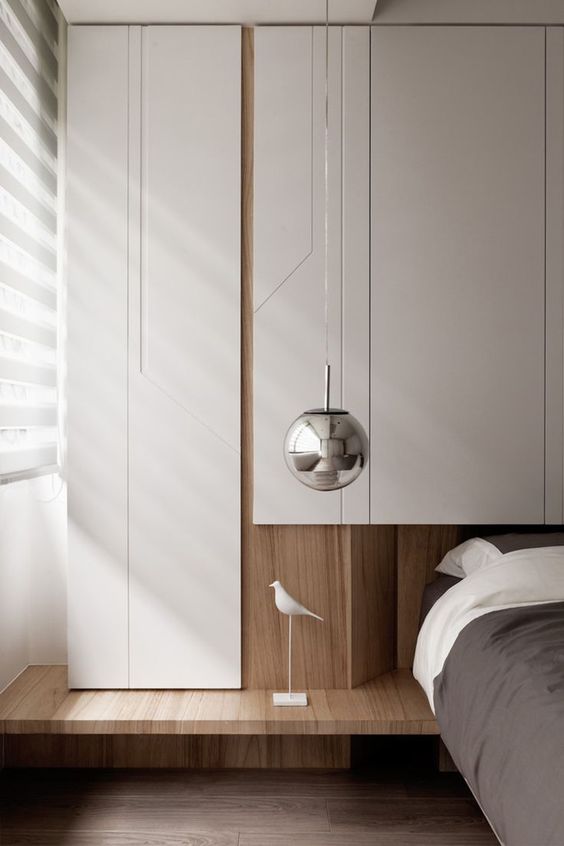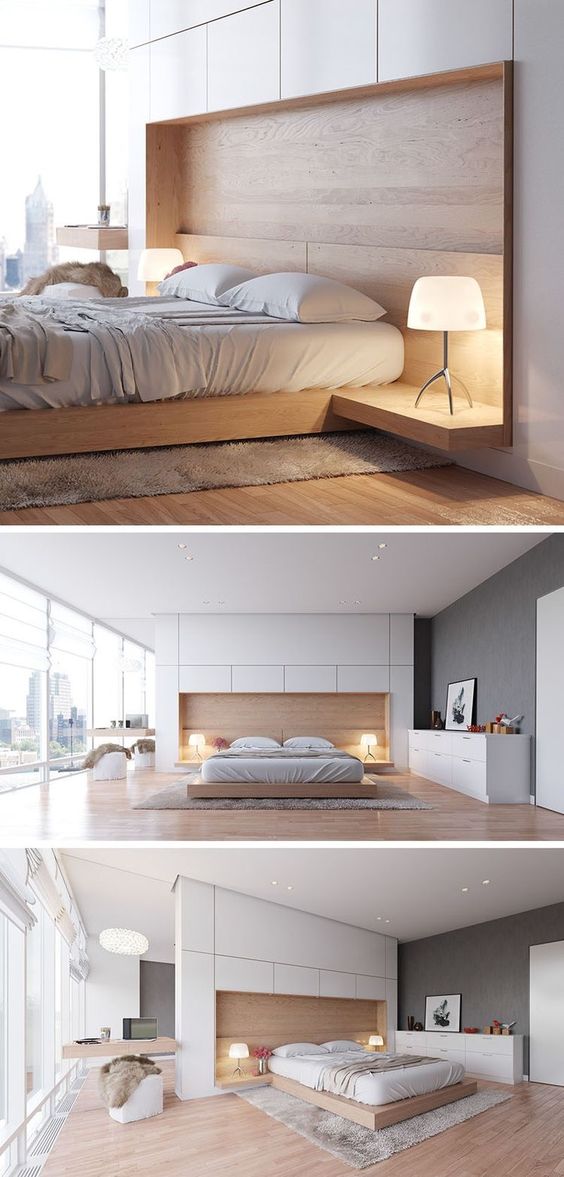 3. RESTAURANTS AND F&B:
The restaurant industry has definitely benefited from the Contemporary Interior Design Style, owing to it's young, hip appeal and the budget it is possible in! This trend in interiors, facilitates new and unique designs which keep things interesting and also acts as a way to make a lot possible in minimum expenses.
Following the same color schemes, we look at design from a different perspective. Restaurants demand comfort, ambience and pure style in order to allure customers. Well, the contemporary style interiors offer all this and much more! Observe the use of metal in furniture design imparting strength and cutting costs drastically than all wood furniture. Once again, minimalistic design conveys immense sophistication and drives home the message that 'Comfort and Function is King.'
Apart from grey, brown, white and pops of bright colors, we see the introduction of black. In panelling, in furniture, in counters, flooring, ceiling, fixtures and even soft furnishing, black is abundantly used in contemporary restaurant interiors. Once again, the lights, fittings and fixtures such as door handles, switches, partitions etc. establish luxury in the interiors.
Contemporary interior design is also witnessing the rise of a new interesting trend called as upcycling! Upcycling is the creative way to reuse old useless stuff and transforming it into something beautiful! Ceiling designs, customised lights, planters, chairs, furniture and what not is being made using this new movement! A lot of patterns are also frequently used in this design style. Chevron, checks, stripes, abstract and different motifs such as moroccan and spanish tiles, hexagonal tiles, etc. are widely being used for this design style. For information on patterns click here.
For more restaurant design ideas click here.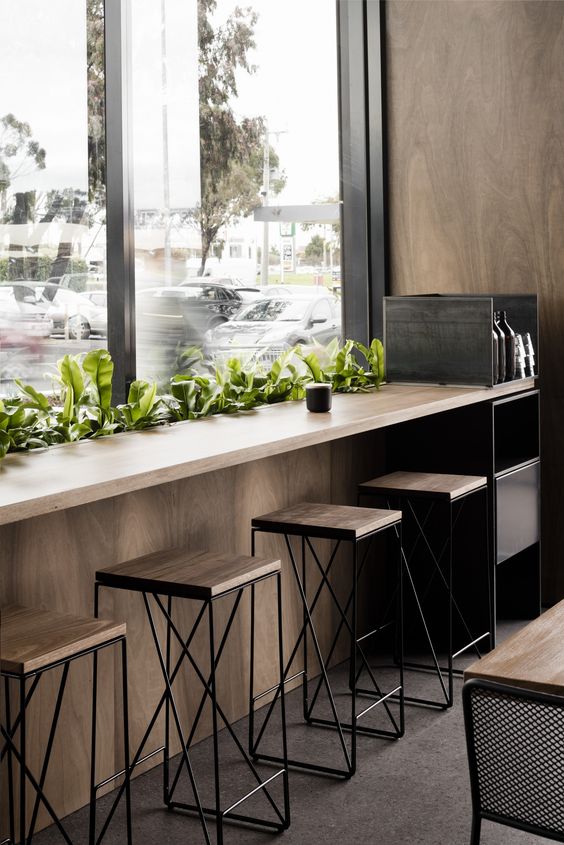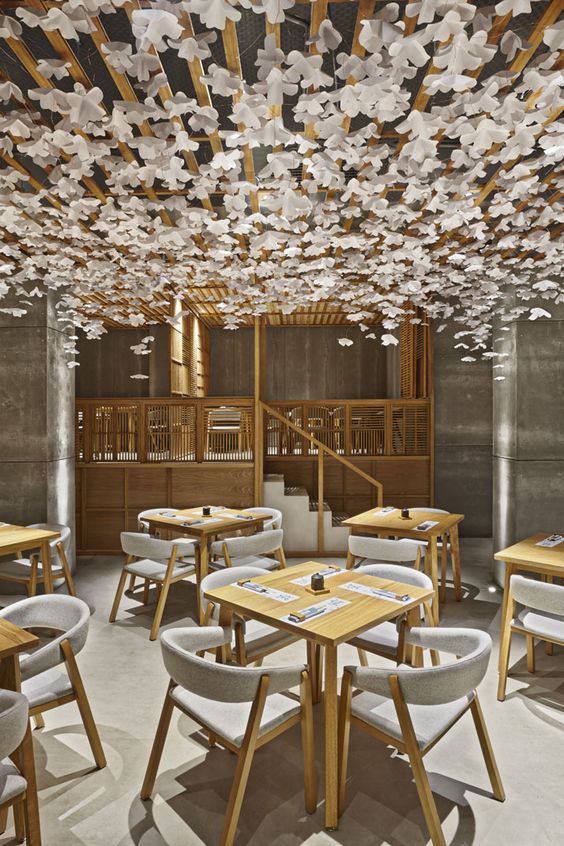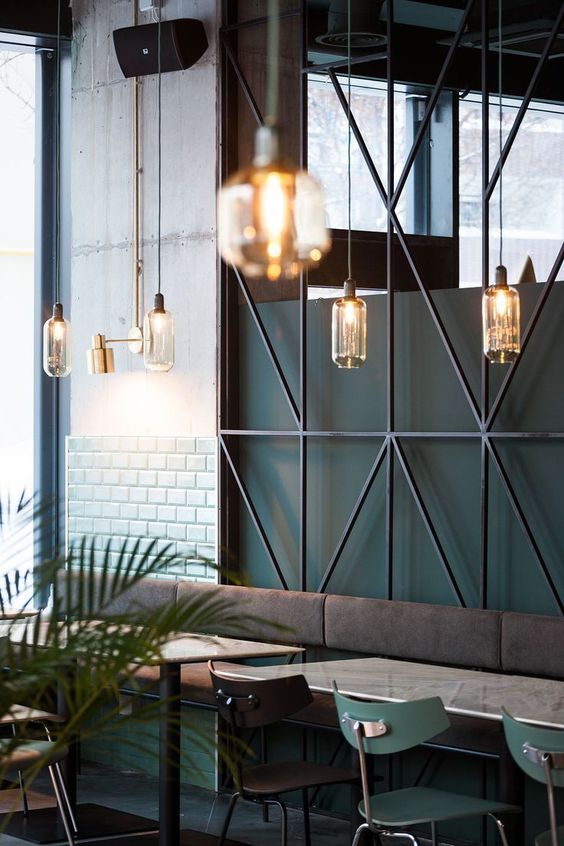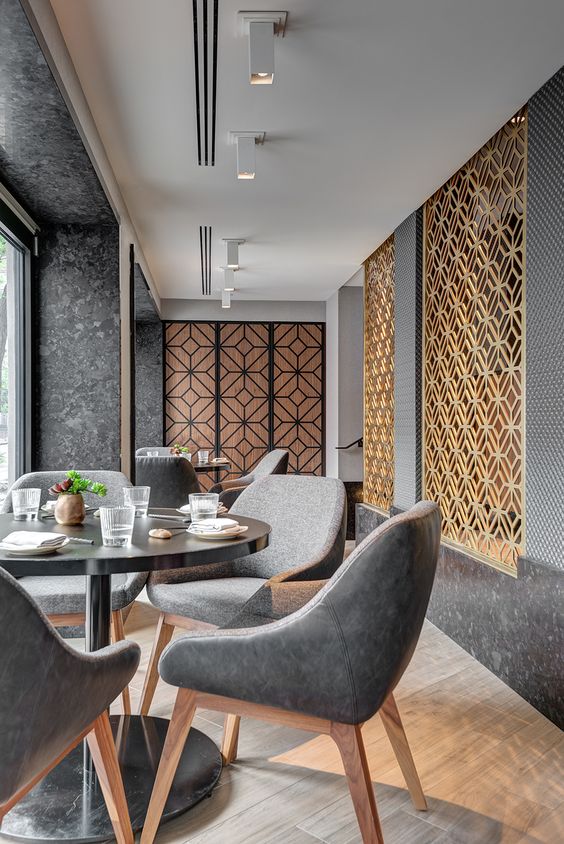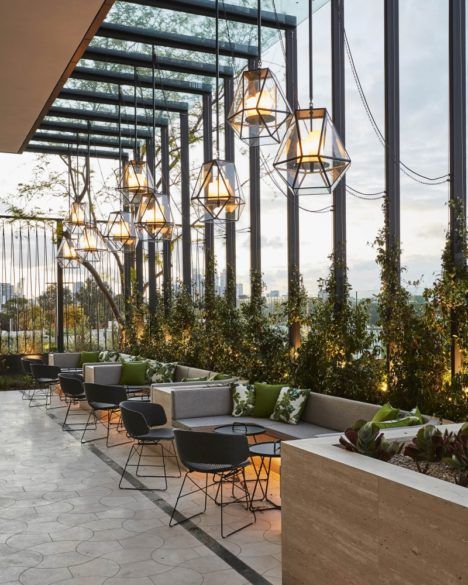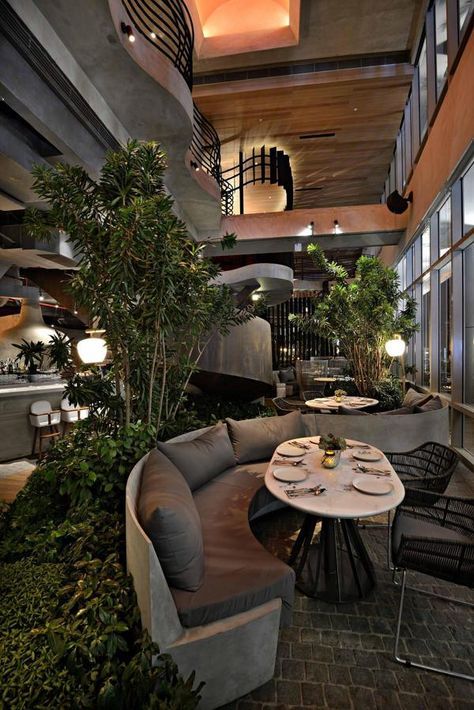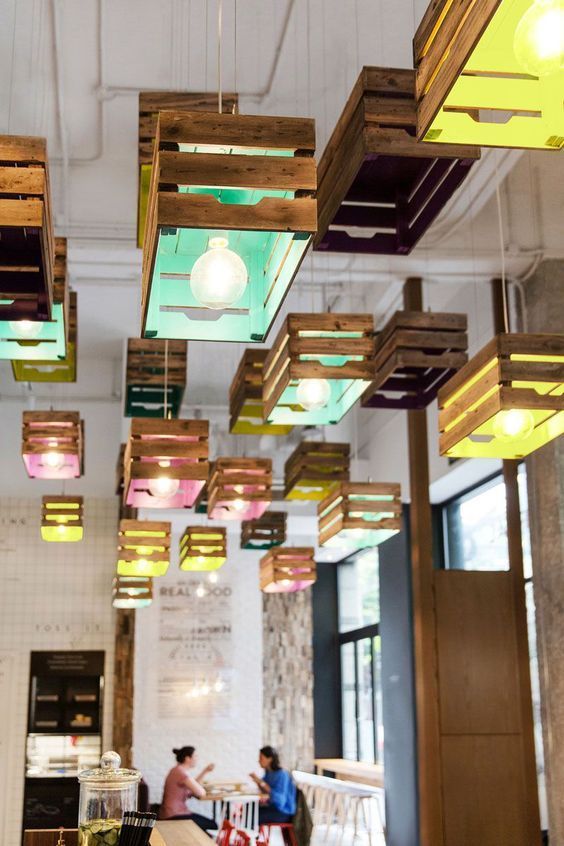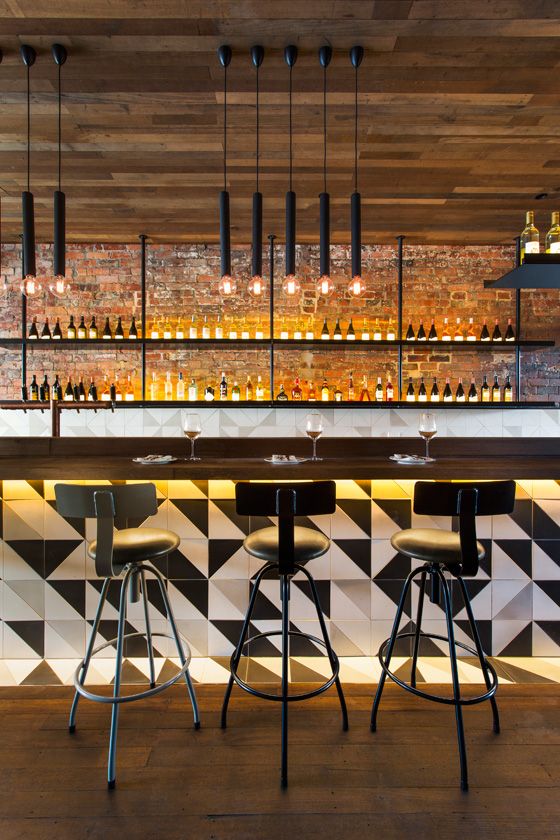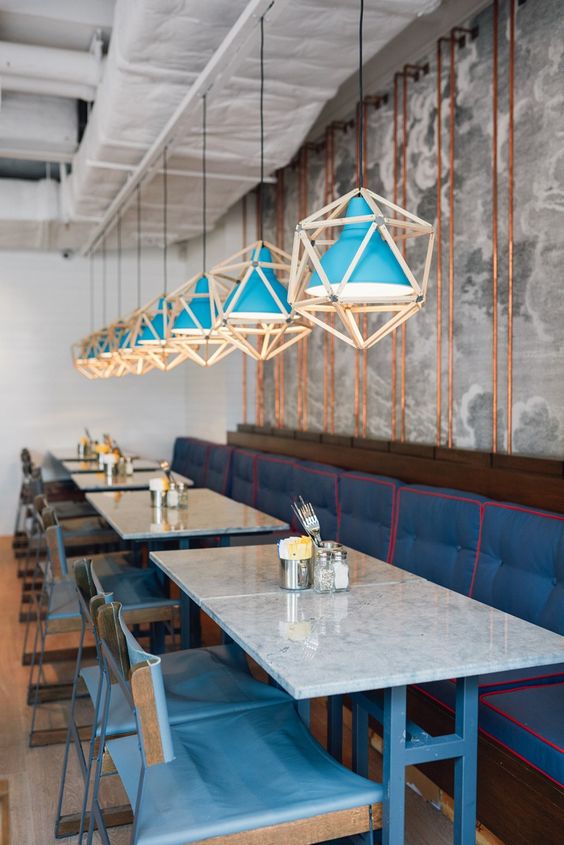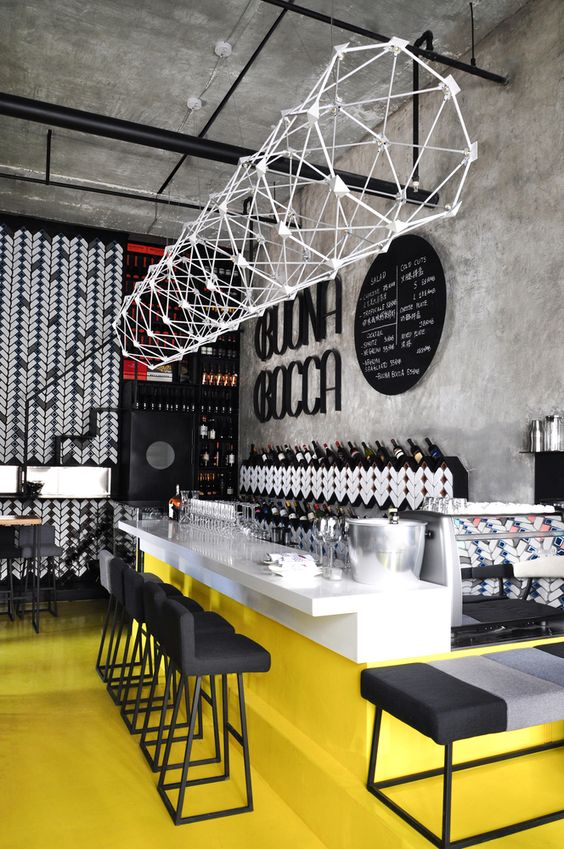 4. OFFICES:
A fresh vibe, young crowds, and mixing fun with work is what today's offices are all about. Gone are the boring days of the cubicles and office pantries. These days, it's all about working together as a team, exchanging ideas and office 'parties'! The design, obviously played a huge role in evolving the office culture that we see and enjoy today.
Work productivity is dramatically enhanced when we are surrounded by good energy, when a space is appropriately lit, well ventilated, well planned, with some greenery or open spaces, some zones dedicated to stress relief like a play zone, or a group discussion nook, different zones to work comfortably apart from a desk and chair, and transparency in work atmosphere. Contemporary office design dictate open planning, loads of spaces for discussions, idea exchanging sessions, spaces which inspire one to think laterally and sensitivity towards work productivity.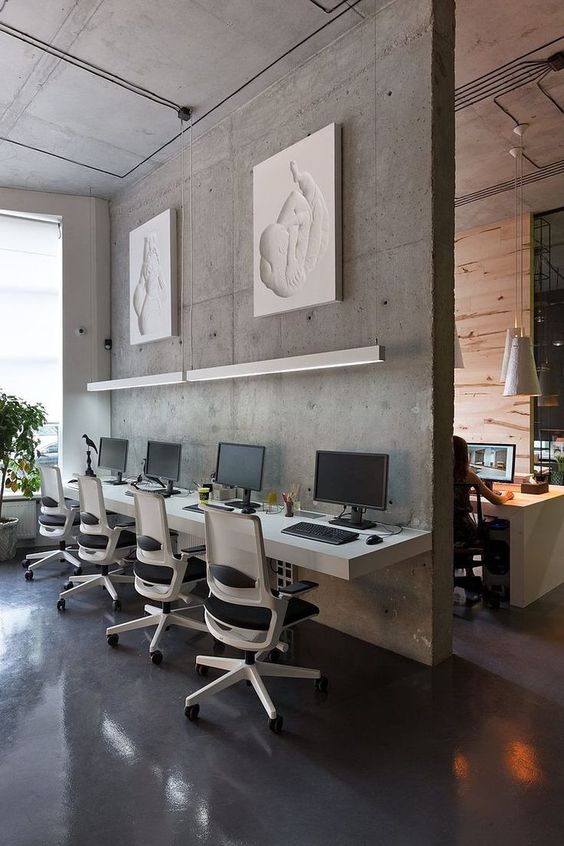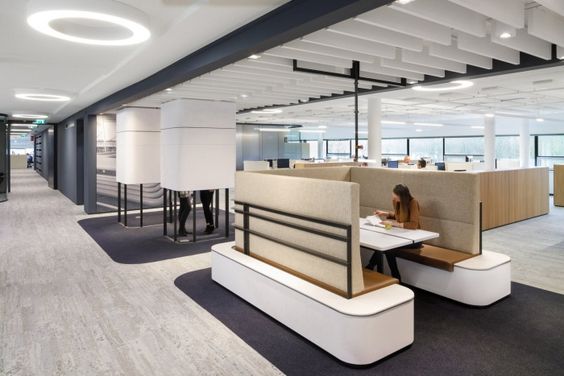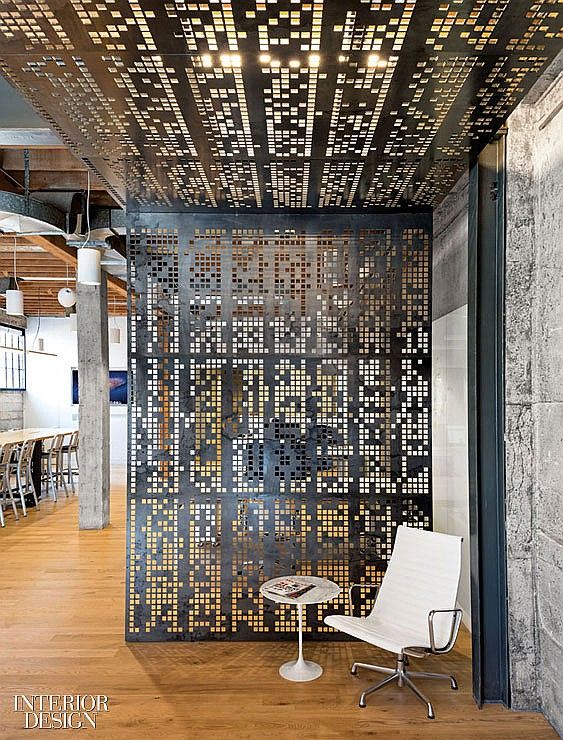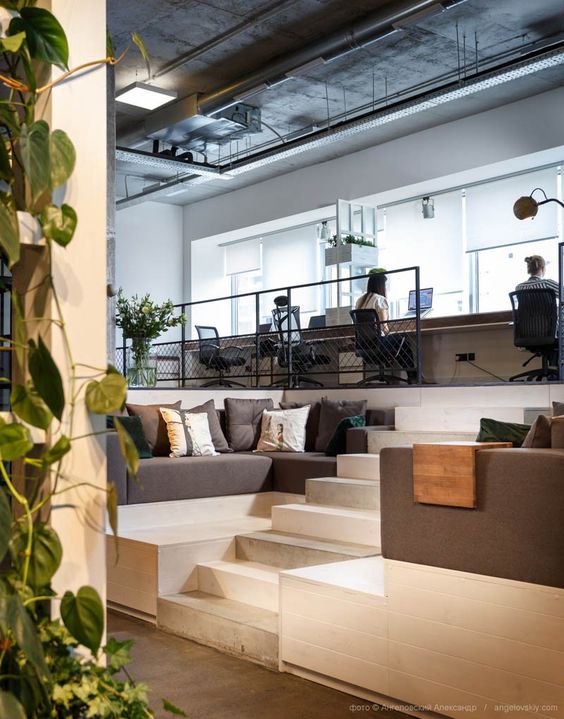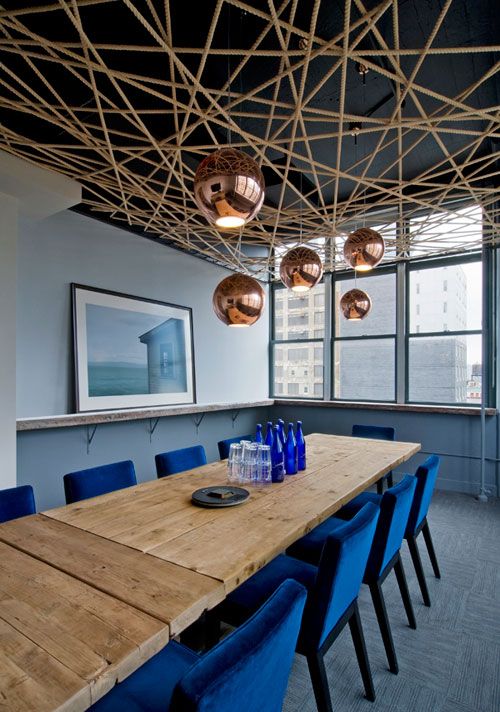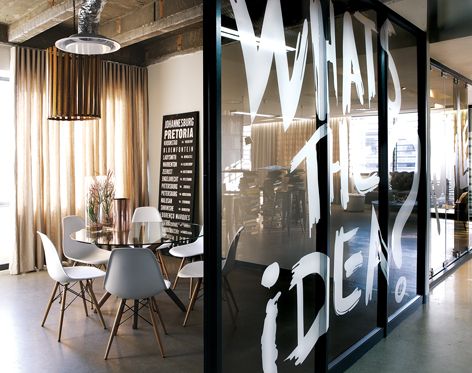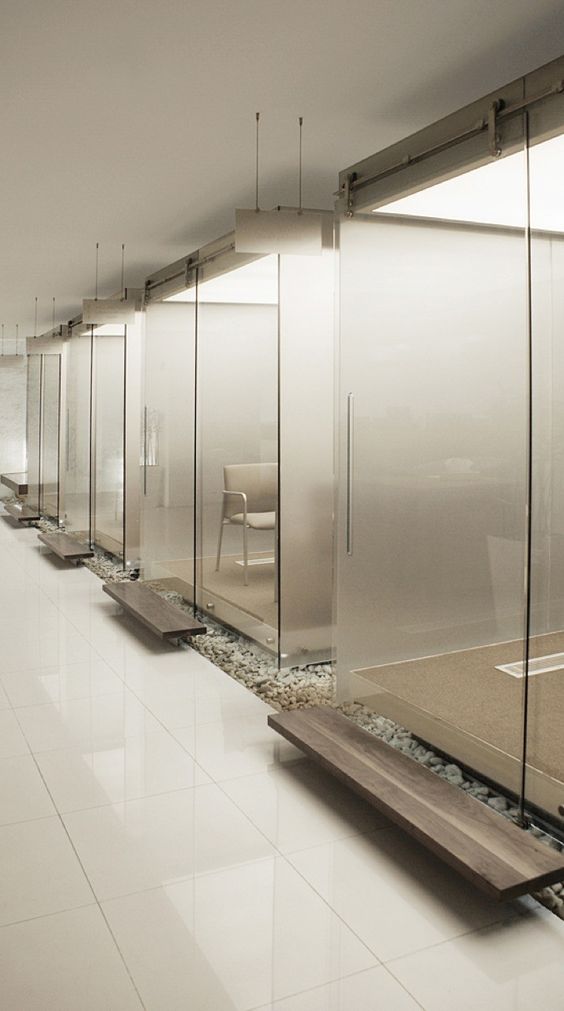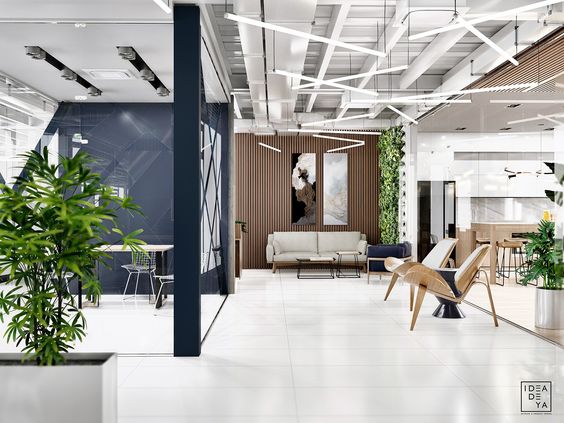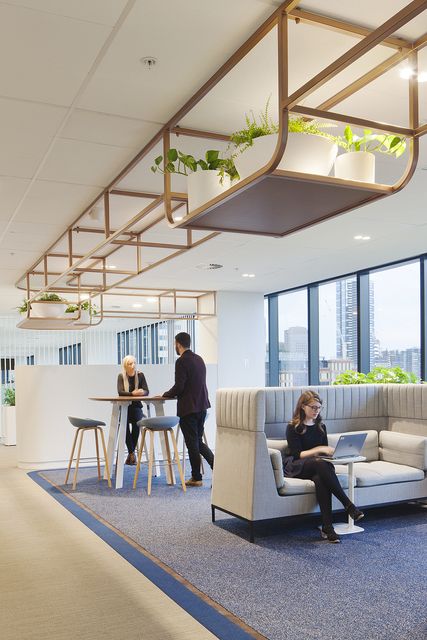 5. RETAIL AND SHOWROOMS:
Innovative methods of displaying wares, products and items is the mantra followed by contemporary retail designers. Exploiting fixtures, colors and textures to their advantage, showrooms have never looked better before. Engaging the clientele with your design, ambience and store vibe is the strategy most retailers are using to make sure products sell. And contemporary interior design is coming to every store owner;s rescue.
With upcycling, using materials inventively and a sparse minimal look in terms of color and elements, contemporary retail design is urban chic and doesn't cost a bomb! A win-win situation, designers are going all out and the money spent is in the idea, not in the workmanship. As they say, an idea is priceless!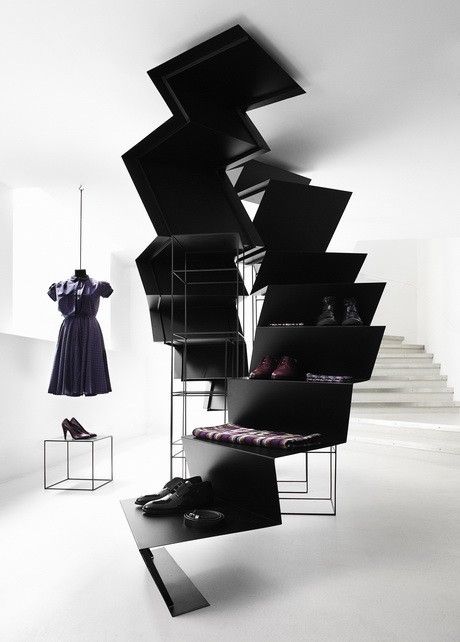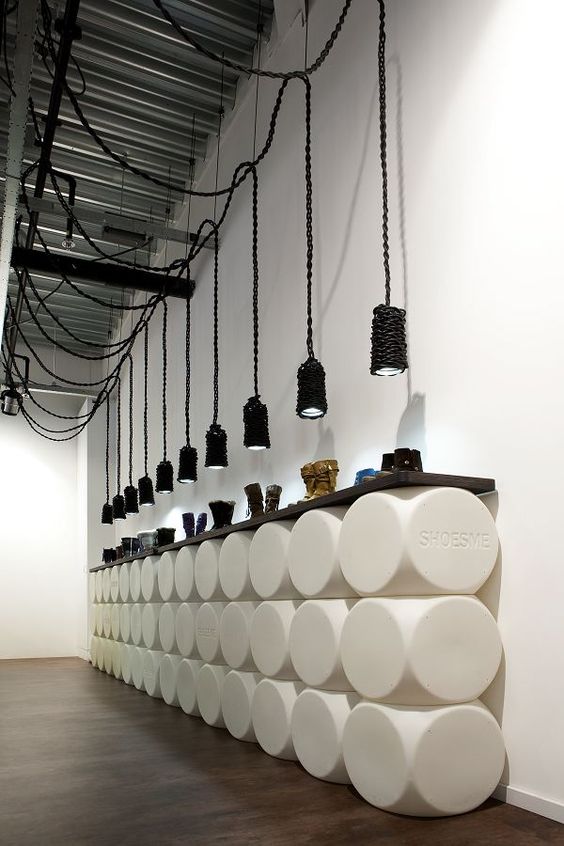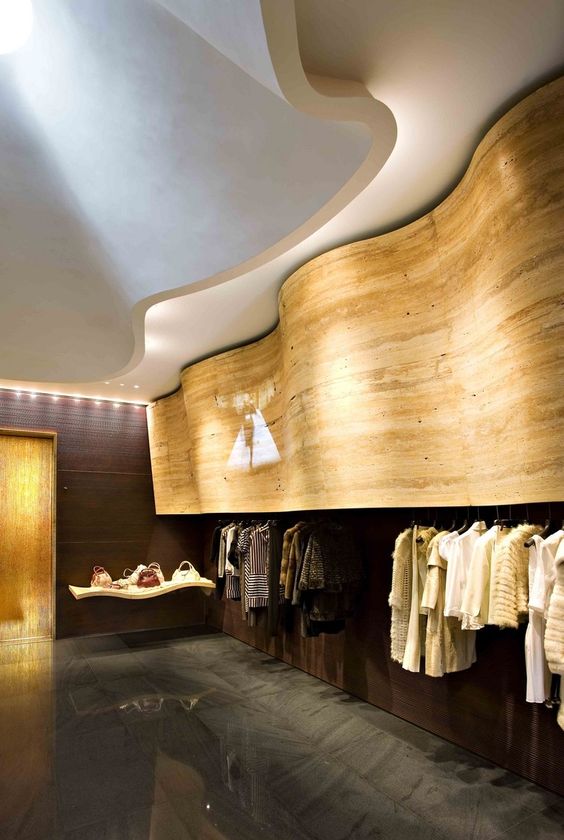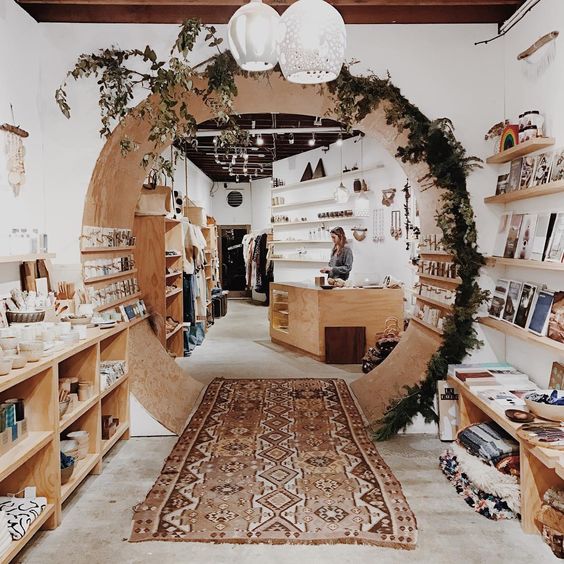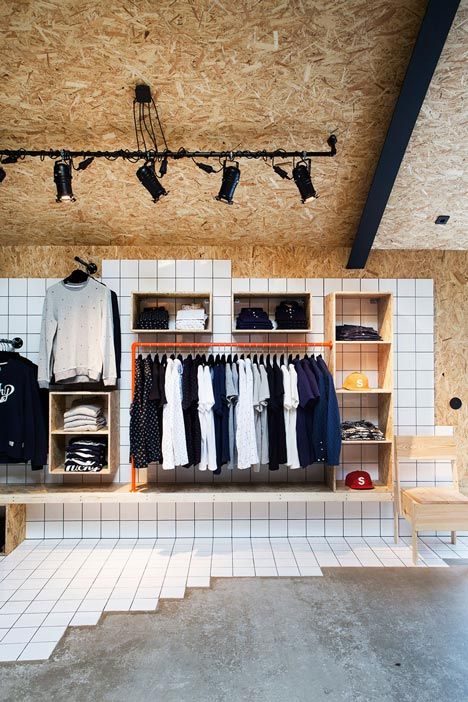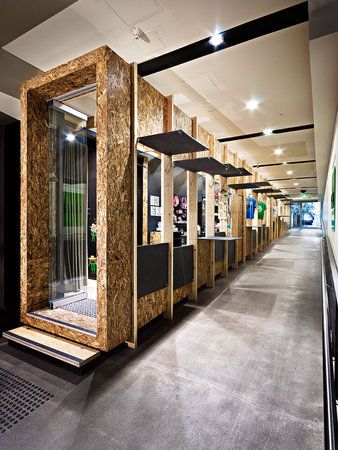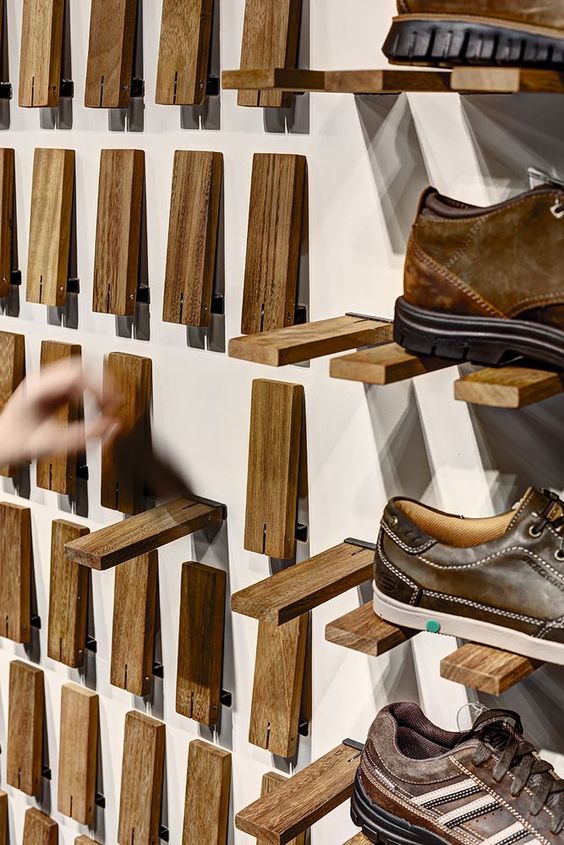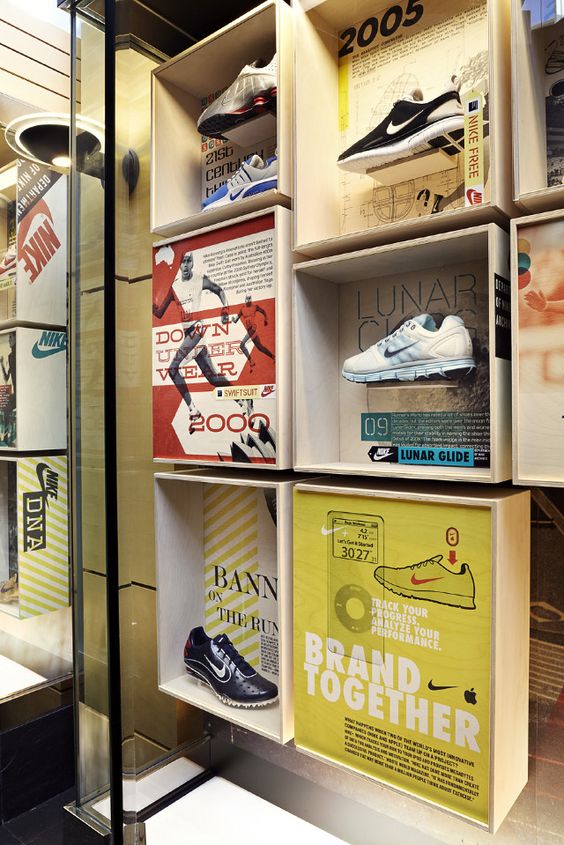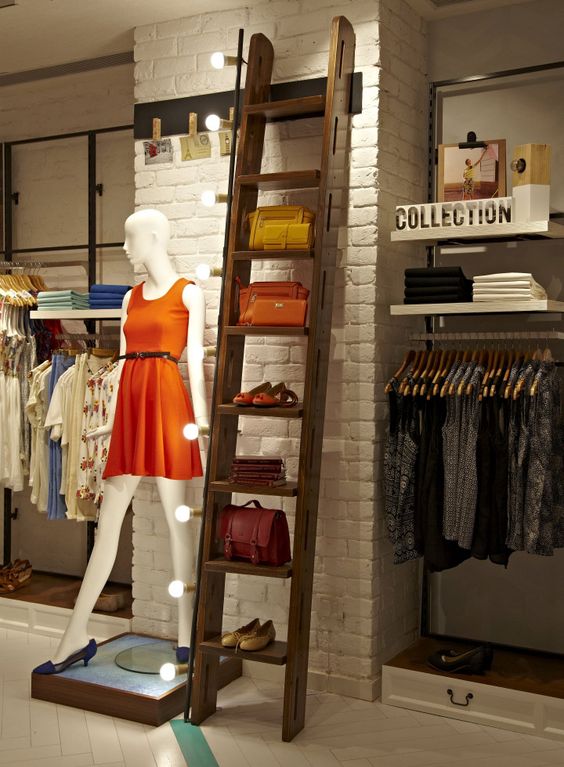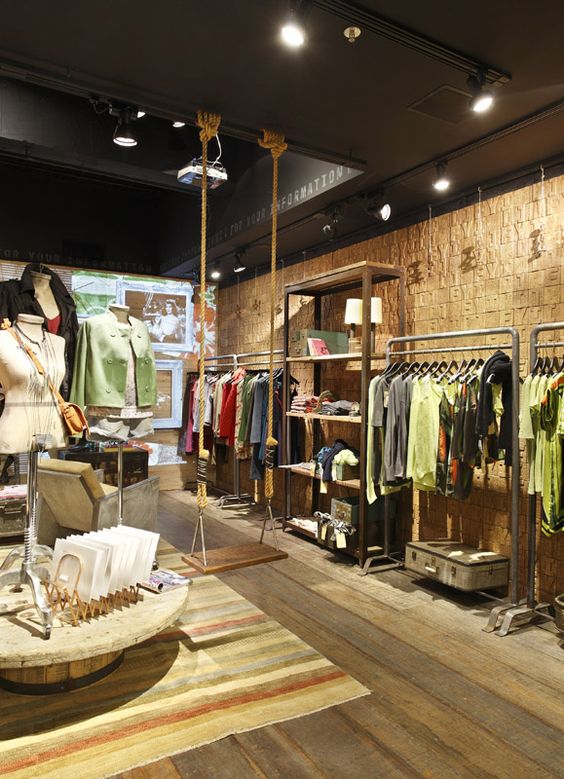 So, this was the first edition of 12 upcoming Interior Design Styles Series! Stay tuned for remaining 11, wherein I shall be curating 50 ideas for every design style and divulging the secrets to achieving the same in your own way!